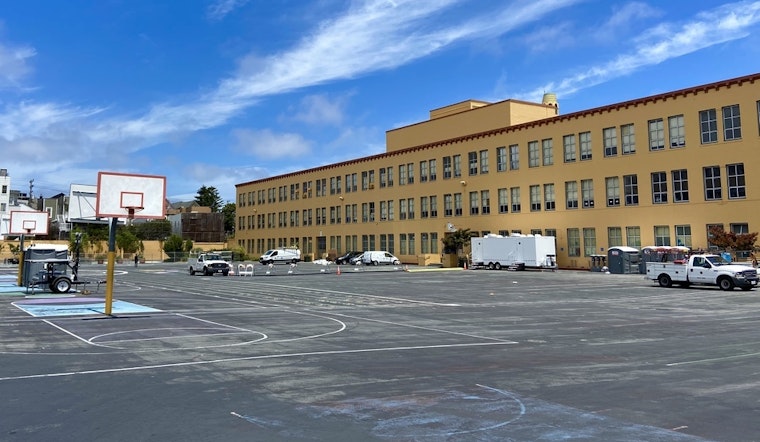 Published on June 08, 2020
The Castro's temporary "Safe Sleeping Village," located on the playground and assembly area of Everett Middle School (450 Church St.), begins admitting residents today from encampments of unhoused people in District 8.
However, District 8 Supervisor Rafael Mandelman said the site will need to come down in the middle of July to allow Everett Middle School teachers and the school community to get ready for fall, leaving staff and case managers just six weeks to come up with a plan for the people who move to the site.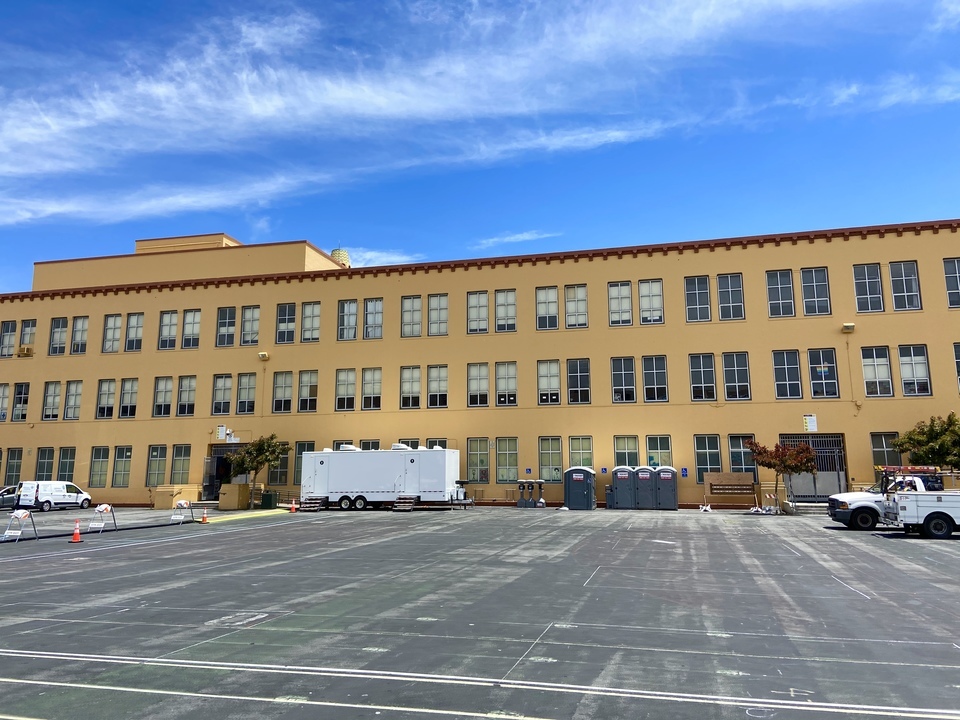 Mandelman told Hoodline the new site will provide space and facilities for approximately 50-60 unhoused people to camp at a safe distance from one another.
People currently sleeping in the area surrounding Everett Middle School at 17th and Church Streets, including the encampment at 16th and Market Streets, have priority for space at the site.
Mandelman said he anticipates some of the residents will get connected with Homeward Bound, the city program that provides unhoused people with bus tickets to locations with supportive family or friends, or a hotel room.
"Some might even be eligible for permanent supportive housing unit and others will likely have to move to another shelter or safe sleeping site," Mandelman said.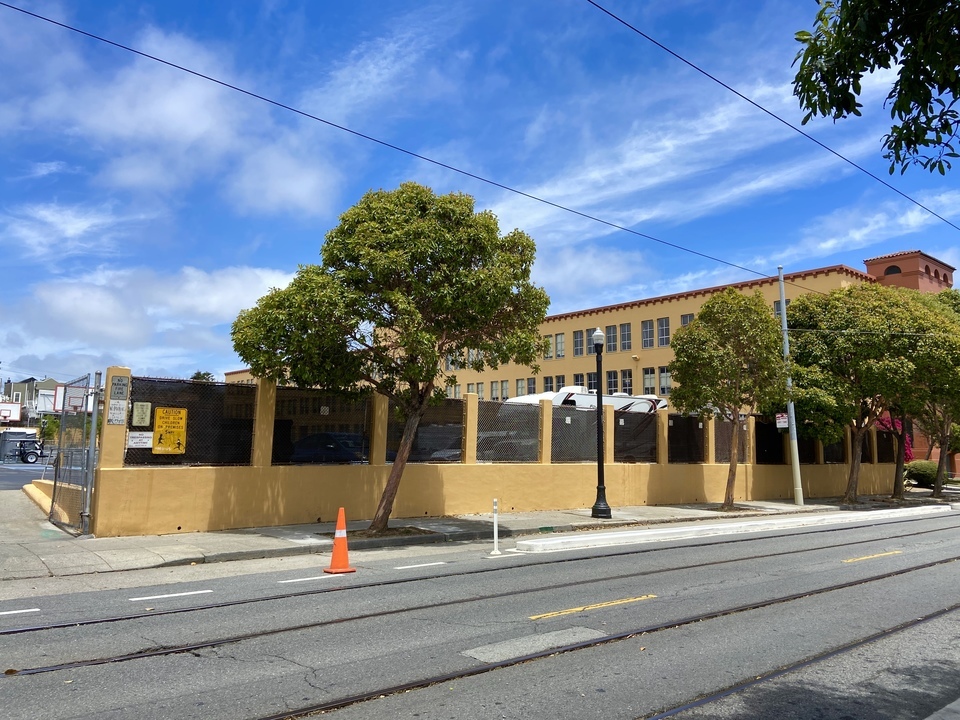 Jeff Kositsky, manager of San Francisco's Healthy Streets Operation Center (SF HSOC), will oversee operations at the site, with Dolores Street Community Services providing day-to-day management.
The safe sleeping site was set up last week, with final touches completed Friday, and San Francisco's Homeless Outreach Team (SF HOT) has conducted outreach to unhoused individuals in the area about moving to the site over the last few weeks.
While the city cannot force anyone to move to the safe sleeping site, Mandelman believes the benefits of the site will encourage people to move in.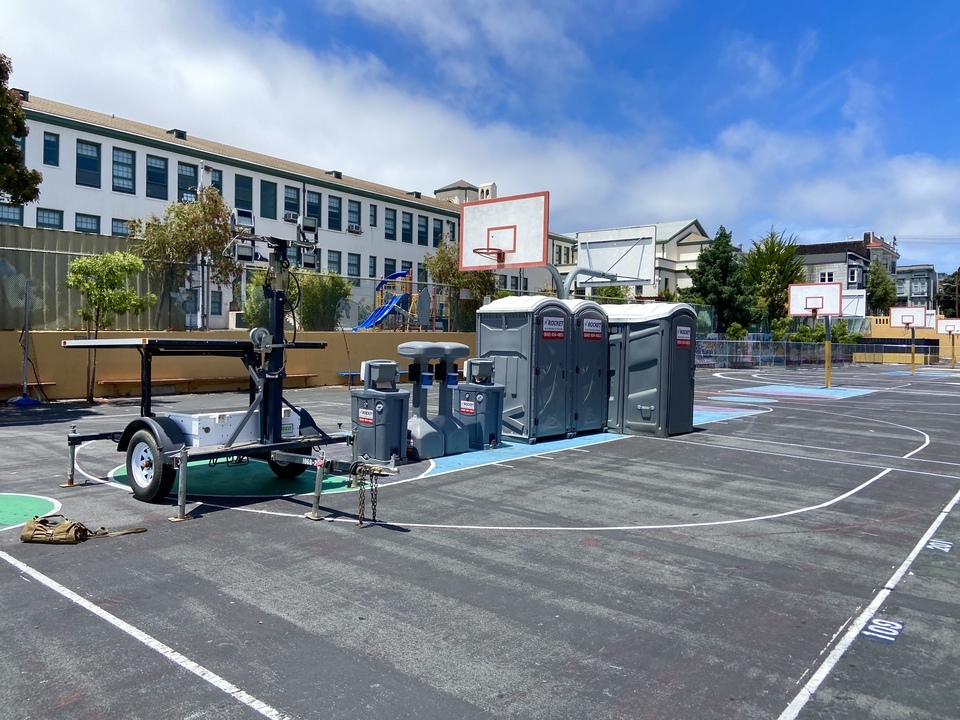 Residents will be guaranteed a safely distanced tent, showers, hand-washing stations, regularly cleaned bathrooms and meals. A protective screen has been installed along the 17th St. fence in order to provide residents privacy.
Regular checks for COVID-19 symptoms and other health issues will also be provided to residents, although COVID-19 testing will not be provided on site.
According to Department of Emergency Management spokesperson Becca Raybin, residents will be allowed to come and go between 8am and 10pm.
The opening comes after weeks of negotiations between Mandelman, city officials and residents. The site was approved by the Board of Supervisors and Board of Education on April 28. The resolution, proposed by Mandelman, received unanimous support.
Mandelman's legislation was supported by two Castro neighborhood groups: Castro Merchants and Duboce Triangle Neighborhood Group. Castro Merchants president Masood Samereie said his group is "100% in support" of the site.
The Eureka Valley Neighborhood Association is set to take up the issue next week, and the Castro Upper/Market Community Benefit District have not discussed the site.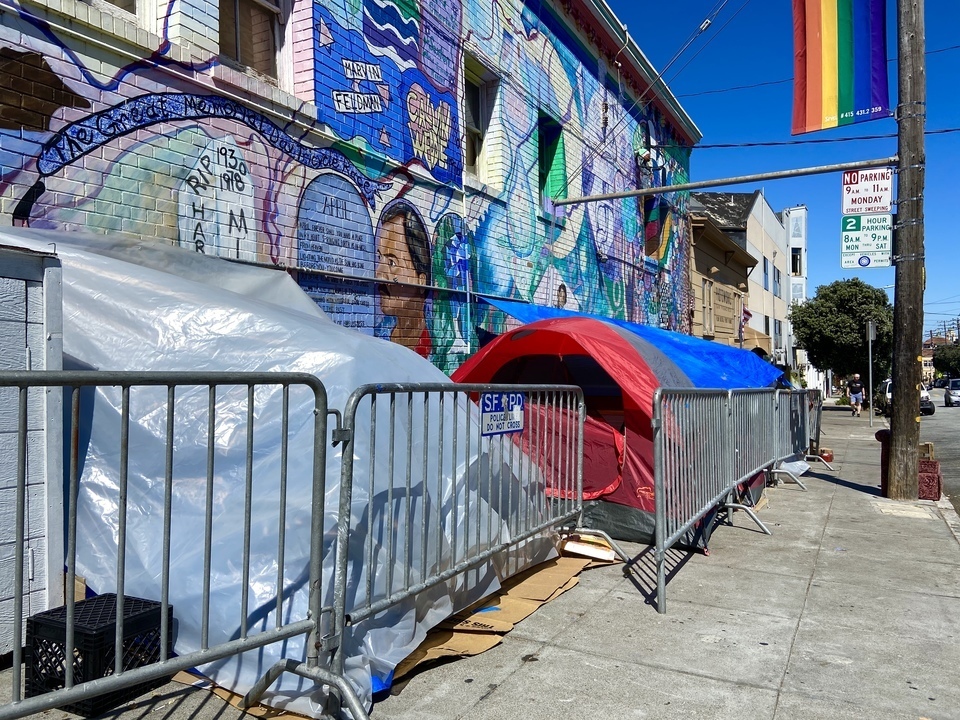 Mandelman acknowledged that there is some dissent against the site in the neighborhood.
In a May 12 post on Nextdoor, Castro resident Paul Greenall launched an online petition in opposition of the site, under the name Church Street Community Action Group.
The petition states that Everett Middle School site is "not appropriately configured and lacks the capacity to handle what is a systemic issue for our homeless community that won't go away come July when the school re-opens."
It cites an "abundance of public and non public lands available for longer durations," and suggests the site be located somehwere else.
"The consolidation of these encampments into our neighborhood will likely lead to an increase in the public safety challenges we face today, in a dense neighborhood rich with at-risk populations," Greenall said.
At press time, the petition had 210 signatures out of a goal of 500.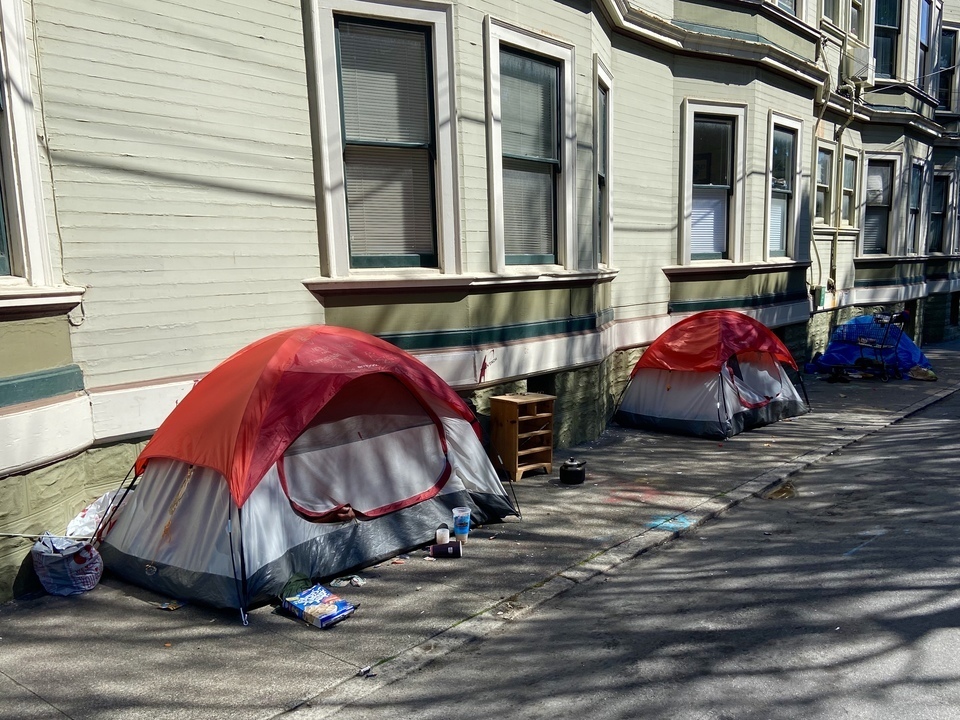 Carolyn Thomas, captain of nearby Ford Street Neighborhood Watch, also shared concerns about the site.
"We need other solutions as well," she said. "More facilities for those with mental health challenges, longer-term sustainable solutions that promote accountability for progress to healthier living, vastly better coordination between different city agencies which ought to be working towards singular goals."
Despite her concerns, she said she supports the new site. "I'm looking forward to the opening of the site, and think the program is worth trying," she said.
"I hope the site is successful and that it will pave the way for other similar sites in the city," said Castro resident Ron Paskin. "[T]he city has a responsibility to care for the homeless and up to now has failed to make meaningful inroads into improving the situation."
Mandelman said he believes  this pilot program could be used as model for the future if it succeeds.
"It took a tremendous amount to work to  make it happen," he said, "and it will take tremendous to make it successful."