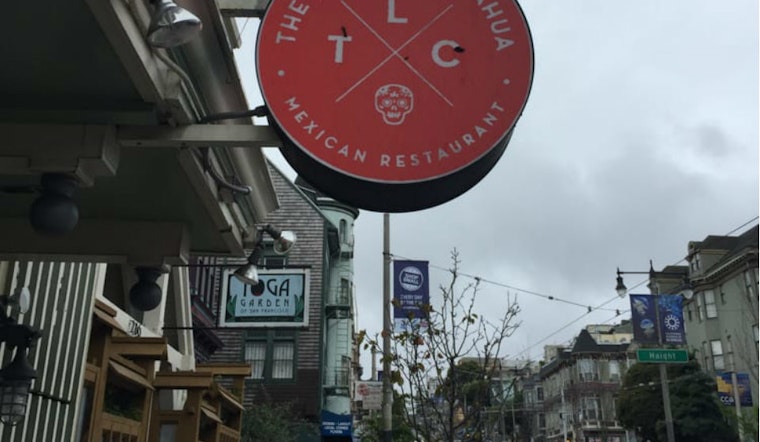 Published on June 30, 2020
The Little Chihuahua closed its Divisadero location (292 Divisadero St.) today after three employees tested positive for COVID-19.
One of the staff members fell ill but did not show any symptoms at work, and the other two displayed no symptoms at all.
The restaurant will be closed until further notice, according to representative Leslie Liberatore. Its other locations in Noe Valley, the Mission and Nob Hill will remain open for takeout and delivery. 
Liberatore said the Little Chihuahua has been implementing extra sanitation measures at all of its locations since the shelter-in-place, such as wiping down surfaces every hour and testing staff (including those who do not show symptoms).
Employees are required to wear masks and follow all other public health guidelines, but Liberatore said the risk of infection is a reality that many restaurateurs have to face.
"It's just a sign of the times," Liberatore said. "You can do everything, but this pandemic is bigger than all of us."
According to the CDC, there is no evidence to support transmission of COVID-19 associated with food. Liberatore said there isn't a clearly defined protocol from the SF Department of Health about what to do when employees test positive for the virus — the eatery wasn't required by law to close down. 
But when owner Andrew Johnstone heard about the employees who tested positive, there was no question that he would cease operations on Divisadero Street. He wants to be transparent with the public about the issue, especially customers who may have dined at the location recently. 
As for when the Divisadero location will reopen, Liberatore said Johnstone isn't sure.
"We are going to take it day by day," she said.
Keep an eye on Little Chihuahua's Facebook and Instagram feeds for updates.
Update, 7/8/, 1:15 p.m.: The Little Chihuahua reopened its doors yesterday. Liberatore said the restaurant was fully cleaned and employees are still quarantining and doing well.
"People have been so wonderful and supportive," said Liberatore. "Felt like a pretty normal day."