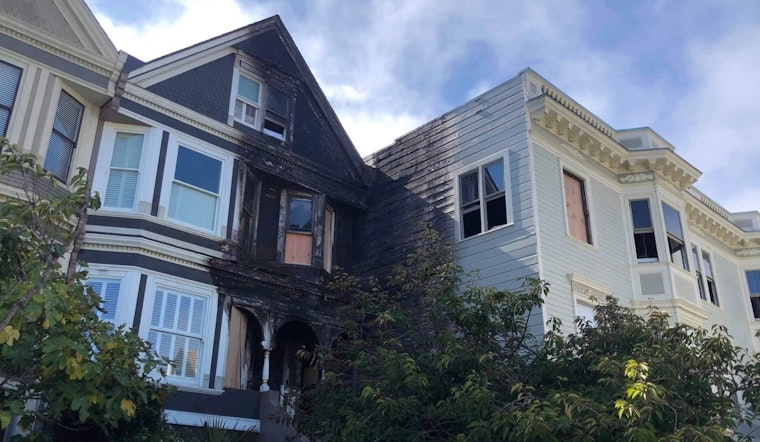 Published on August 10, 2020
A firefighter was injured in a two-alarm fire that broke out on Sunday morning, a block from Duboce Park. 
11 people have been displaced from the site of the fire, a residential building at 77-79 Carmelita St. (and Waller), and the neighboring corner building (99 Carmelita St. and 661-663 Waller St.), which was also exposed to the fire and damaged.
The firefighter, who sustained non-life-threatening injuries, "is okay," San Francisco Fire Department spokesperson Lt. Jonathan Baxter said on Twitter.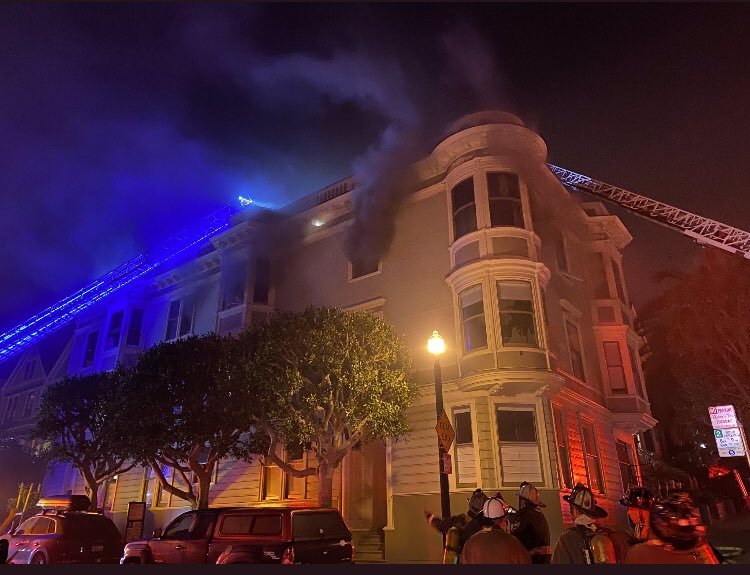 The fire was first reported at 3:18 a.m. on Sunday, and contained about two hours later, at 5:27 a.m. Baxter said the cause of the blaze is unknown, and it remains under investigation. 
The smell of the fire was still lingering in the area on Sunday afternoon, with debris in the street. A recycling bin appeared to have partially melted in the blaze, and some of the windows on the top floor of the corner building were shattered and boarded up.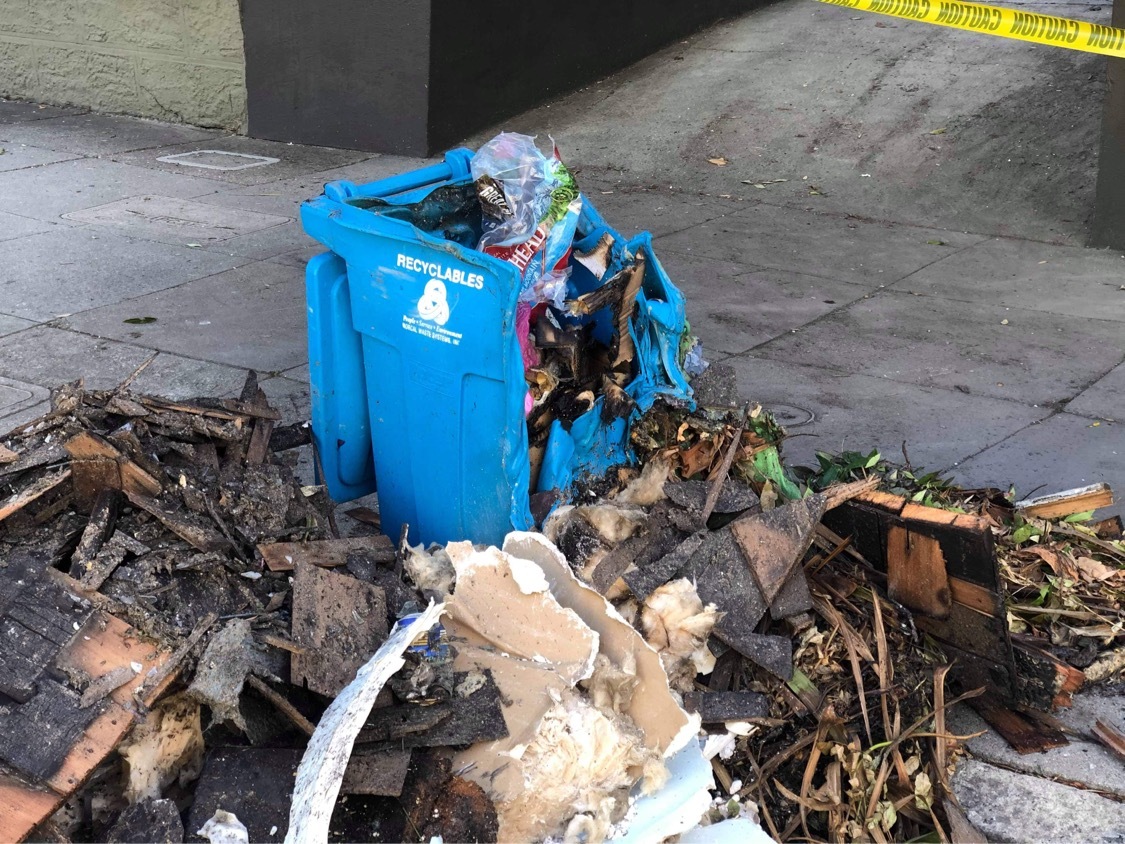 The Red Cross has been dispatched to assist the 11 displaced residents, Baxter said.