In the wake of this summer's protests against police racism and brutality, Mayor London Breed has answered organizers' calls to begin defunding the San Francisco Police Department.
Breed has promised to reform city policing, with her latest budget proposal calling for diverting $120 million out of traditional law enforcement, and into services and support for the city's Black and marginalized communities.
According to Mayor Breed's executive summary of the budget, its goal is undoing some of the harm done to the city's Black communities by decades of racist practices and "generations of disinvestment." 
By the numbers
District 10 Sup. Shamann Walton co-wrote the policing reform section of the modified budget. It calls for the reallocation of $18 million from SFPD — about 2.5% of its current $694 million operating budget. The other $102 million will be reallocated from agencies like the Sheriff's Office, the Office of the District Attorney and the city's soon-to-close Juvenile Hall.
For too long the City has told the Black community what we needed instead of listening to what the community wants. @ShamannWalton and I are leading the process with @SFHumanRights to hear directly from the community on how we should reinvest funding.

Here's what we've heard. pic.twitter.com/C38uTCa8Iz

— London Breed (@LondonBreed) August 1, 2020
When it comes to spending the $120 million, the new budget proposes a 60% fund allocation "for mental health, wellness, and homelessness," and 35% [for] "education, youth development, and economic opportunity." The remaining 5% will go towards developing a program for diverting non-emergency 911 calls away from police, which the city aims to implement in 2022.
The Board of Supervisors has until October 1 to approve the budget. But regardless of the fine print, it seems clear that for the next few years, the city will see less spending on traditional policing and criminal justice, and increased funds for education, youth programs, mental health services, housing support, and community-based alternatives to policing.
In turn, that raises the question of what exactly those alternatives might look like, and how they might work.
Youth programs' policing alternatives
Though it's too early to know exactly how the $120 million will be allocated, the plan's emphasis on education, youth development, and Black community reinvestment is an exciting one for San Francisco's youth organizations.
Kids have long been a critical part of the criminal justice pipeline. By keeping them out of jail, nonprofits can prevent the compounding crises that result from incarceration, like unemployment, adverse mental health, addiction and homelessness. All of these factors can follow the formerly incarcerated throughout their lives, contributing to recidivism.
Thanks to a lopsided justice system that impacts people of color disproportionately, young people in the city's minority communities, especially its Black communities, are uniquely vulnerable to being jailed.
An independent 2017 study conducted for the District Attorney's office found that despite comprising only 6% of the city's population, Black San Franciscans accounted for 43% of arrests made between 2008 and 2014. A 2015 study by The Sentencing Project found that the state of California incarcerates Black youth at a nearly 10-to-1 ratio of white youth.
Police are also the primary way for the city to enforce "quality of life" laws that criminalize homelessness — another de facto racist practice, because a staggering 37% of San Francisco's homeless population is Black.
"The plan to redirect funding, to really focus on Black-led and Black-serving service organizations, is certainly a step in the right direction," said Ilsa Lund, chief of strategy at youth housing and job-training nonprofit Larkin Street Youth Services. "It's certainly the right step in repairing the legacy of unequal policies."
"I really appreciate the conversation that's happening right now," agreed Heather Mathews, a spokesperson for Huckleberry Youth Programs, which has provided supportive youth services in San Francisco for 50 years.
Mathews said that time and money spent on keeping youth out of jail is a net gain for the city at large. "We can point to our successes as money-saving for the community as a whole."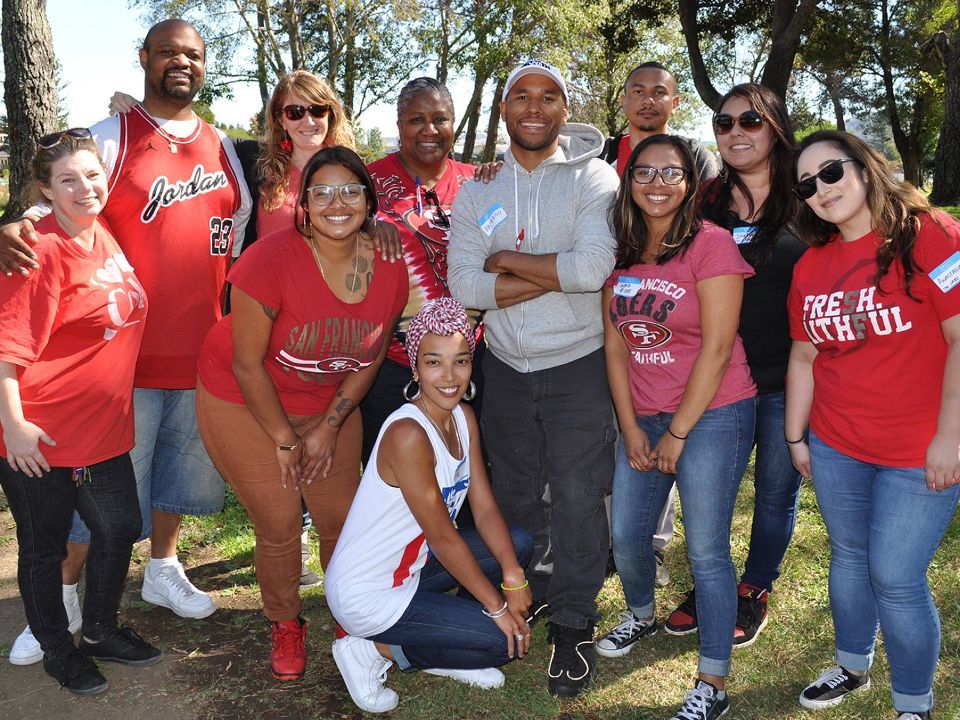 With two decades of experience, Huckleberry and Larkin Street's youth diversion programs could serve as one example of what community reinvestment might look like.
How the programs work
Operating chiefly in communities of color — Bayview, Hunters Point, Western Addition, and the Haight — Huckleberry's Community Assessment and Resource Center (CARC) is designed to break the cycle of incarceration for kids and teens.
Youth arrested for non-violent offenses are paired with a staff member and case manager, who connect them with tutoring, mentoring, mental health services and job referrals. (It's a model that's been used by organizations across the country and the Bay Area, including the East Bay's Oakland Unite and Community Works West.)
"We're talking with the family as a unit," Mathews said. "We're getting to the root of what the actual problems are with the young person and within the home. [...] We make sure they complete school, or they're reintegrated into school if they're truant."
In one case, Mathews said, two young men were brought in for vandalism. They loved graffiti, so their case manager helped them write a funding grant to legally paint murals across the city.
Larkin Street, which focuses on homeless and transitional-aged (18-24 year old) youth, has a slightly different approach. But it shares Huckleberry's approach to case management, supportive housing and so-called "wraparound services," which integrate families and a network of support providers. 
Both organizations have also pushed to eliminate traditional forms of incarceration for minors.
Huckleberry was a key driver of last year's successful effort to close San Francisco's Juvenile Hall, in part by helping to make it redundant.
Over the past 20 years, Mathews said, programs like Huckleberry's have reduced the rate of bookings at Juvenile Hall by 75%. The financial argument for closing the facility derived from the fact that it was mostly empty, driving the cost of imprisoning a child in San Francisco to almost $400,000 per year.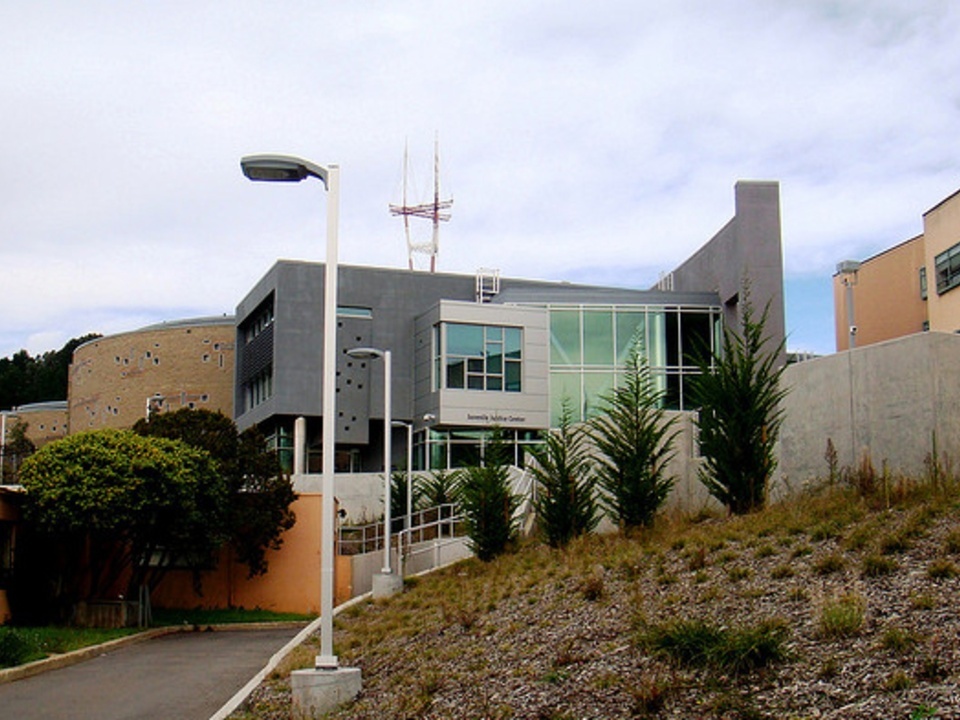 While Mayor Breed didn't support the effort to close Juvenile Hall, the Board of Supervisors approved it 10-to-1 last summer, and it's now slated to shutter permanently by the end of 2021.
Looking beyond youth programs
The ultimate goal of youth diversion is to drive a generational shift that extends beyond Juvenile Hall and into the adult population.
But Huckleberry's two-decade-old program wouldn't have been available to a current 35-year-old, who may have been in and out of jail since high school, with patchwork job opportunities and unstable housing. 
Still, Huckleberry's broad-based efforts are likely to inspire a similar suite of services aimed at adult San Franciscans, like mental health support, professional development, education, and supportive housing for homeless people, which Mayor Breed also announced a plan for earlier this year. The added millions from criminal justice budgets will be needed to cover all of those costs.
Though it represents just 2.5% off the top of SFPD's budget, $18 million could go a long way towards scaling up the tactics of youth diversion to adults. Huckleberry's entire operating budget for the next fiscal year is about $7.3 million.
The key, Mathews said, ultimately lies in providing and destigmatizing mental health care. "The access to mental health is so important, no matter your age."