This September, the historic Doolan-Larson home at the corner of Haight and Ashbury streets will have a new resident, for the first time since benefactor Norm Larson died and left it in the care of San Francisco Heritage.
Well-known local artist Jeremy Fish will make the Doolan-Larson building his home for the rest of 2020, as part of SF Heritage's inaugural artist's residency.
He'll have the three residential levels of the landmark edifice — all still furnished the same way Larson had them for 40 years — to himself to make art.
"I'm a little freaked out, because I've never lived anywhere that big by myself," Fish said. "You don't get that much space in San Francisco unless you invent an app or something."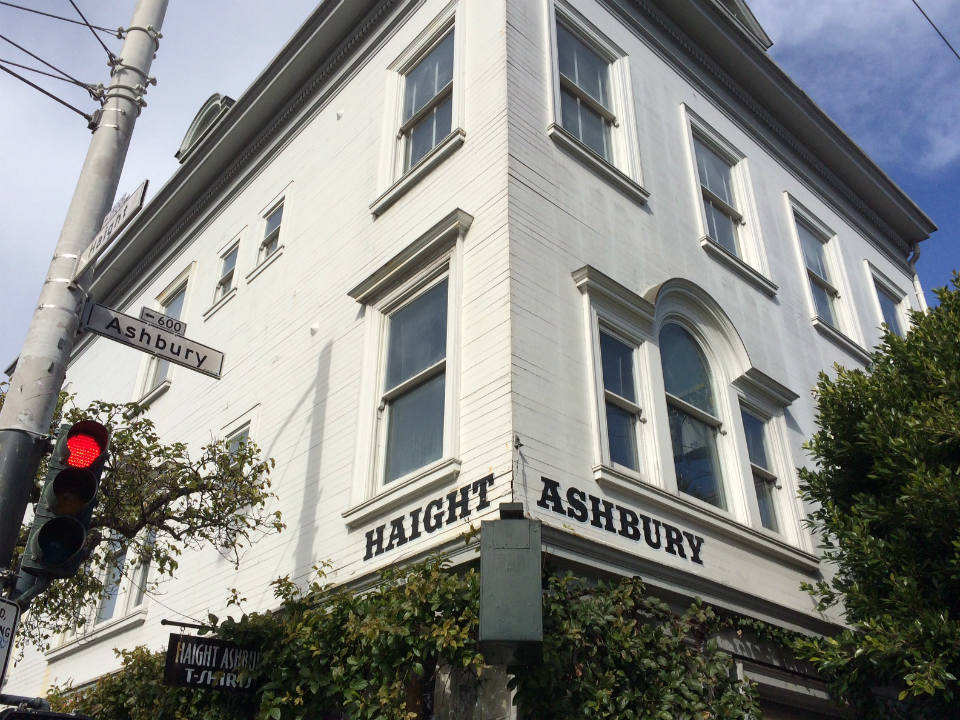 Built in 1903 as an apartment building called The Evelyn, the Doolan-Larson home has stood for more than a century. It even survived the 1906 earthquake, after which it was raised to add a ground-floor retail space.
But it's best known as the witness to an intersection that gave birth to — and became synonymous with — the cultural revolution of the '60s.
Fish, who's done illustration work for SF Heritage in the past, has been in talks with them about the residency for the past year. He has experience setting up his own "kind of unusual, self-designed residency projects" elsewhere, which he said made him a good fit for the role.
As an art student, Fish's "formative years in San Francisco were spent over here [in the Haight]." But while he's spent substantial time in the Lower Haight with his shop Upper Playground, he's never lived in the area.
"It's a great time for a perspective change," he said. "I'm excited to learn something about a scene I don't really know much about."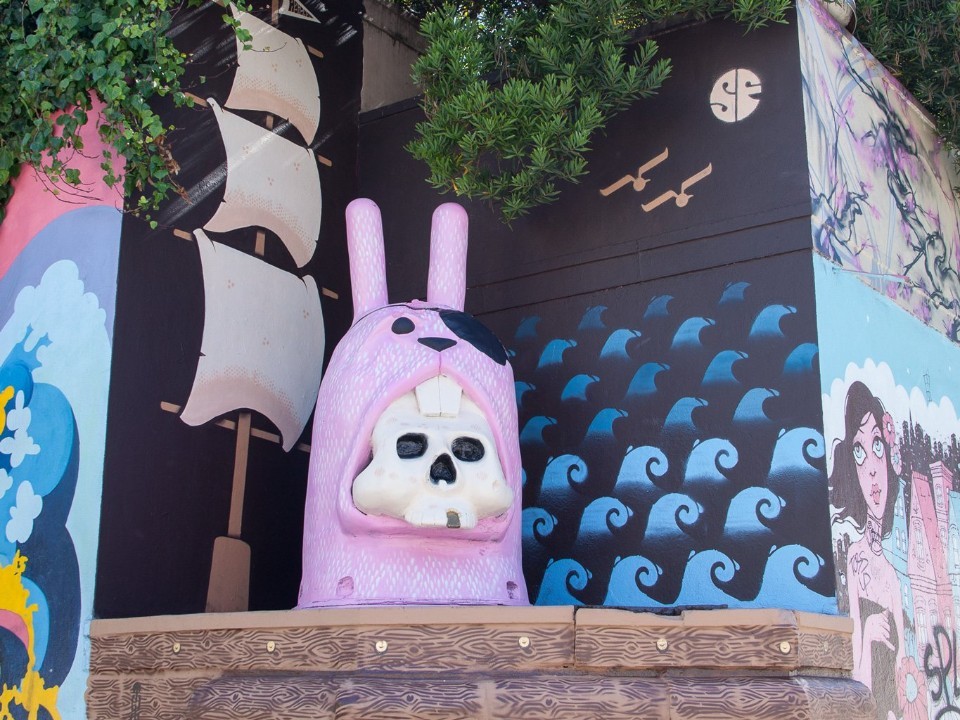 Fish said his project will center on interviews with people who remember and were part of the 1960s and 1970s counterculture. Given the pandemic, these storytelling sessions will have to take place over Zoom, but he hopes to create an audiovisual archive to which future artists-in-residence can refer.
"A lot of the dudes from the counterculture are passing away," Fish said. "We're losing a lot of super important characters from that time ... This thing has a potential to keep going, and inform artists for decades to come."
He plans to use the conversations as a basis for a series of drawings and illustrations, which he'll later turn into screenprints that echo the rock posters and pamphlets of the Summer of Love. 
He prefers screenprinting to making original pieces because "it's not so elitist ... I can make it accessible to everybody. I can go out and give it to the street kids."
Fish is already on the hunt for people who lived through the heyday of the counterculture in the Haight, and are willing to share their stories over Zoom. Anyone who's interested — or who knows someone who might be — should email him. 
"I'm looking for inspiration," he said. "I'm excited to get in there and stretch out a bit."