In a year where every party, festival and concert has been canceled, postponed or thrust online, it's no surprise the Folsom Street Fair will also have to take a new direction.
This year, the 37th annual installment of the alt-sex and kink fair — which draws tens of thousands annually for a weekend of dancing, bar crawls and sex parties — is finding its home on the internet.
"We are very clear that we cannot recreate a street fair online," said Angel Adeyoha, the fair's interim executive director. "Instead, what we're trying to do is give people a contact experience that's reflective of Folsom's commitment to sexual liberation, great art, amazing music, and showcasing the beautiful weirdness of our community in San Francisco."
As with the AIDS epidemic, Folsom is taking its cues from scientific research and public health guidelines to operate safely. Though the prospect of hosting smaller parties may be tempting for some fans, the festival is urging them to stay home and participate online.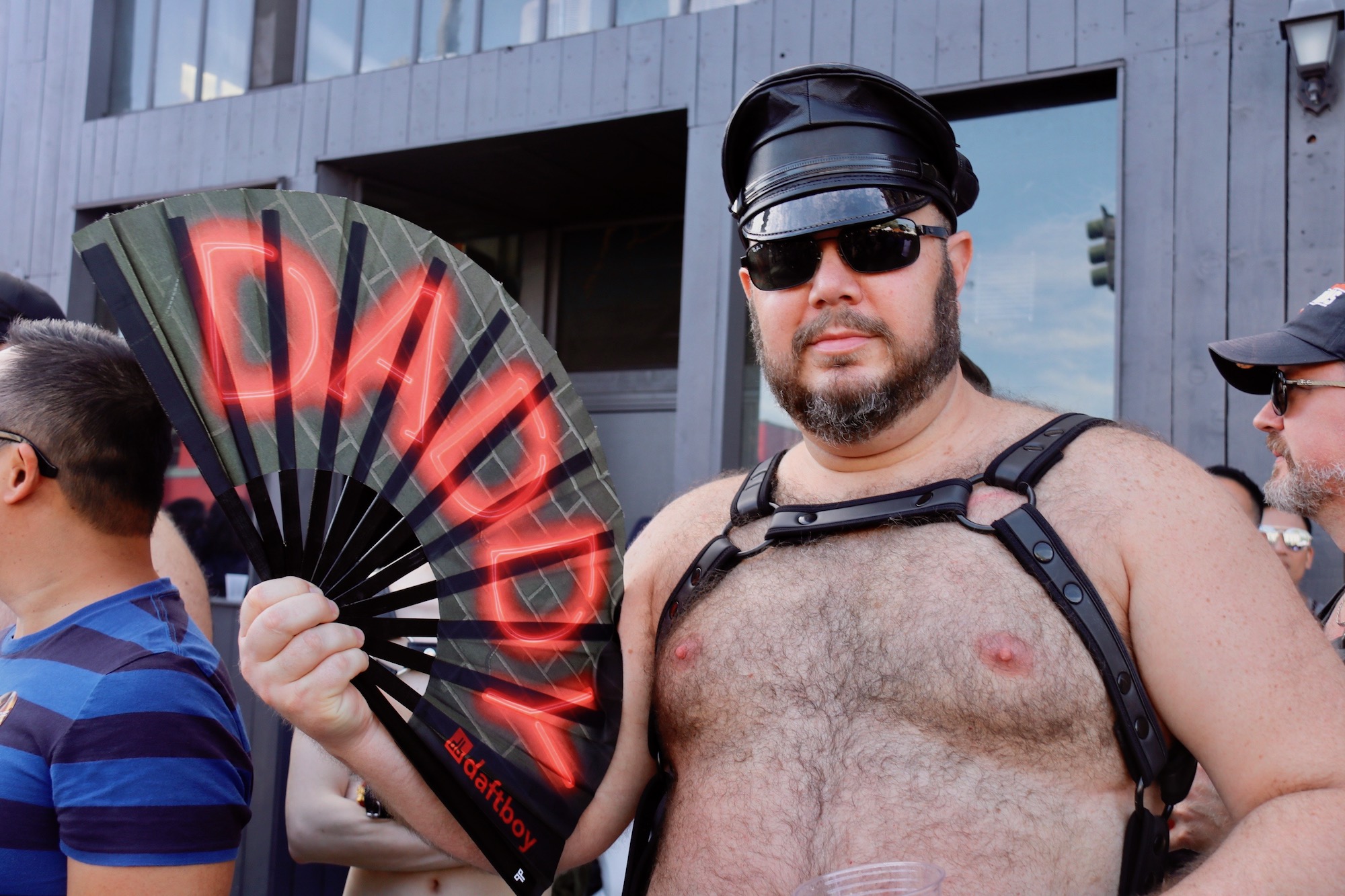 The Folsom livestream on Sunday, September 27 will be hosted by comedian Margaret Cho, and broadcast directly from Folsom's website.
Adeyoha said there will be one "main stage" online, with a revolving array of musicians, DJ sets, burlesque performers, history segments and interviews with the owners of local venues and bars affected by the COVID-19 shutdown.
Another stage will have "just DJs and dancing all day long," Adeyoha said, "so if at any point you want to dip in and have a dance party," you can.
Viewers can also enjoy BDSM demonstrations and live music by Dorian Electra, Danny Denial, Big Joanie, and Holly Miranda. Vendors and exhibitors will have an online platform for showcasing their wares.
The fair has always had a charitable component, and this year, it's partnering with the Sisters of Perpetual Indulgence to help raise money for people affected by COVID-19. 
But it needs to cover its own costs as well. Having already stripped its budget for the year, Folsom Street Events has created a Patreon account, with the goal of raising $25,000. Perks include stickers, pins and discounts at kink and leather retailers.
The Patreon money will be used "to pay the rent for a year, and make certain that we can revive when we're permitted to do so," Adeyoha said.
In a year marked by protests for justice and equality, the fair wants to ensure its future as a safe haven for people whose lives and practices aren't welcome elsewhere.
"One of the things that we are acutely aware of this year is the way that our fight for sexual liberation and respect for sexual minorities is deeply tied to our broader fight for justice for marginalized people," Adeyoha said.
"We have a responsibility not just to provide space, but to boldly take a space for that."
---
Nostalgic for the IRL Folsom Street Fair? Take a look at Hoodline's NSFW photo galleries from the 2019 and 2018 events.