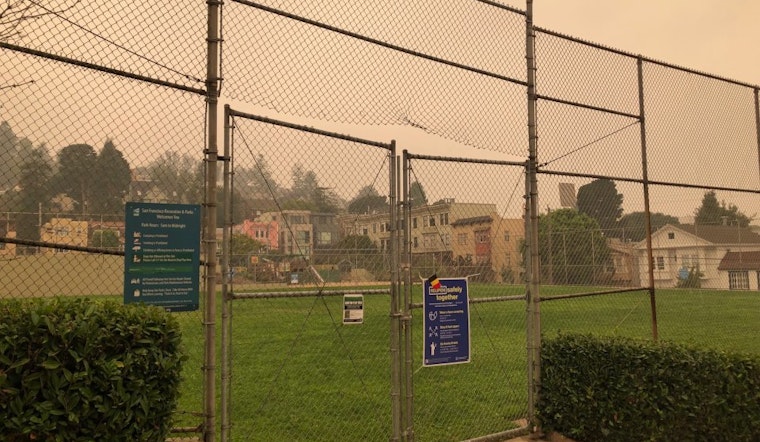 Published on September 14, 2020
Last week, the San Francisco Recreation and Parks Department announced that it will reopen Cole Valley's Grattan Field — the recreation meadow adjacent to Grattan Playground, at Shrader and Alma streets — on a limited basis. 
Scheduled to last from now to mid-December, Grattan Field's so-called "kid-friendly zone" is intended to help relieve some pressure for area parents. The recreation field will be open to families every Friday, Saturday and Sunday from 10 a.m. - 6 p.m.
With high-contact shared equipment and the near-impossibility of keeping small children at play from crowding each other, the city's playgrounds have been closed for six months to prevent COVID-19 spread.
At the behest of tired parents, the office of District 5 Supervisor Dean Preston brokered a deal for the pilot program with Rec & Park.
"It's so huge to have a place for my kids, and families in the neighborhood, to be able to safely go outside and play," said Abbe Clemons, a local parent who helped push for the change.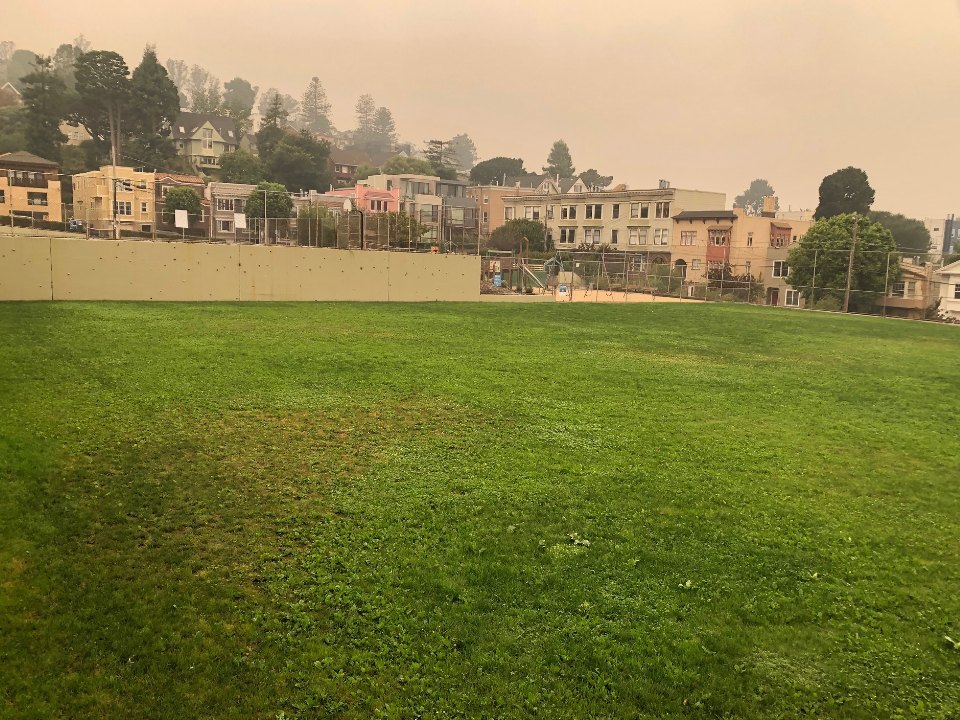 Rec & Park spokesperson Tamara Aparton said Grattan's kid-friendly zone is the first of its kind to reopen under the pandemic, and it comes with some ground rules.
Adults will be barred from the field unless they're accompanying a child. Anyone over 10 will need to wear a mask, and they're also recommended, but not required, for children age 2 to 10. (Children 2 and under shouldn't wear them.) Dogs will not be allowed on the field. 
Aparton did confirm in an email  that "If the pilot is successful, we are all for extending it" past December, "as well as opening up similar spaces in other neighborhoods."
While the city has announced a partial reopening for many businesses, and is also working on protocols for reopening schools, it still has no plan in place for reopening playgrounds.
A petition from some city parents, with more than 1,000 signatures, is calling on Mayor London Breed to set a date for playground reopenings. 
The petition notes that "there is currently no data indicating an increased threat of SARS-CoV-2 transmission due to using outdoor play structures, nor have there been any outbreaks traced back to the use of playgrounds nationally."
It also argues that playground closures contribute to inequities, as wealthier families are able to send kids to private camps and schools that have on-site play structures.
"I definitely think all neighborhood parks should be open at this point," said Clemons, who believes that adults without children need green space as well. "But [reopening Grattan] is a step in the right direction, and I appreciate that it's on the radar."