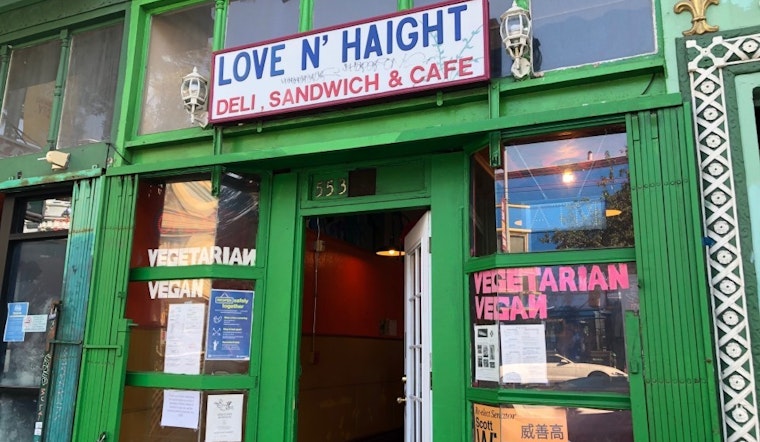 Published on September 30, 2020
Dozens of patrons came out today to stop at Fey Chao's Love N' Haight Deli, at 553 Haight Street, and say goodbye for now.
Today is the last day in business for the Lower Haight fixture, a vegetarian sandwich specialist that's held down a bustling block of Lower Haight — next to Toronado and Noc Noc, immediately across the street from Molotov — since 1999.
This afternoon the phones were jammed and the sidewalk was filled with dozens of people ordering and waiting for their final sandwiches, and a chance to wish Chao well.
Asked how long they'd been coming to Love N' Haight, one group of patrons waiting in line didn't hesitate.
"Twenty years," they said.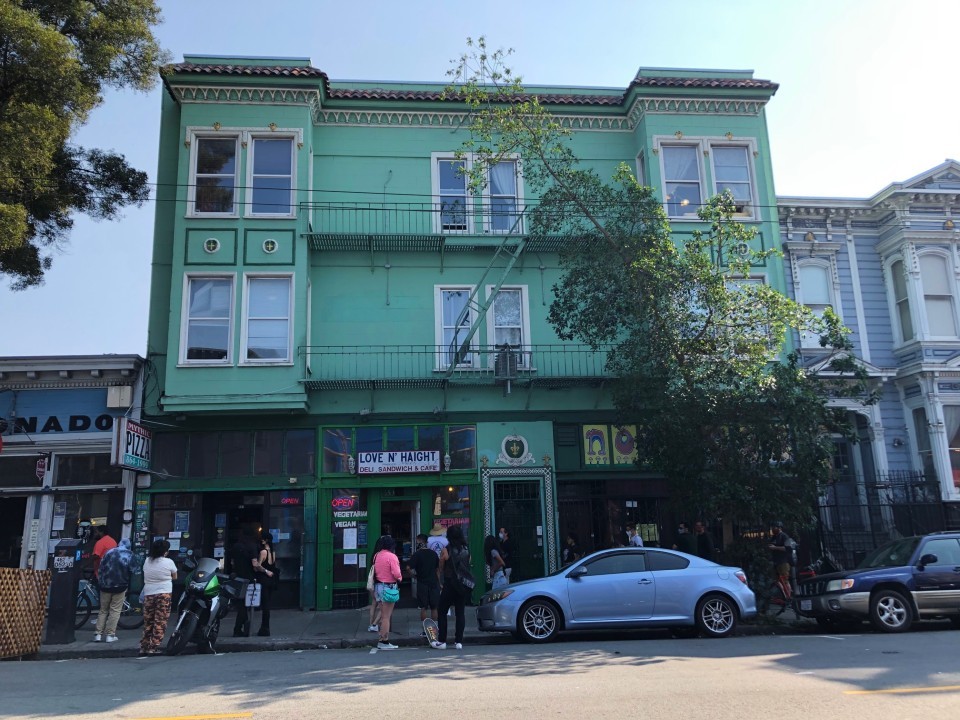 SFGate reports the decision to close came from the combined pressures of pandemic-era economics and a lease coming up for renegotiation, but that Chao was already setting her sights on reopening a similar business some time after COVID-19 restrictions ease up.
Chao, who was serving behind the counter, wasn't available to answer questions.
---
Thanks to tipster Teresa H.