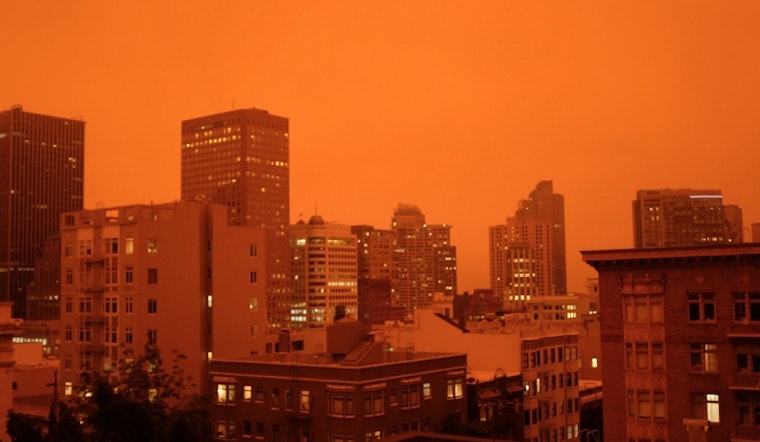 Published on September 09, 2020
San Francisco and the Bay Area woke up under prolonged darkness today, in scenes that resemble Martian landscapes or a nuclear winter. 
The sky lightened briefly around 9 a.m. in some places, but then continued to get darker again, as atmospheric smoke casts the city in a perpetual twilight of red and orange. Fine ash rains over it all.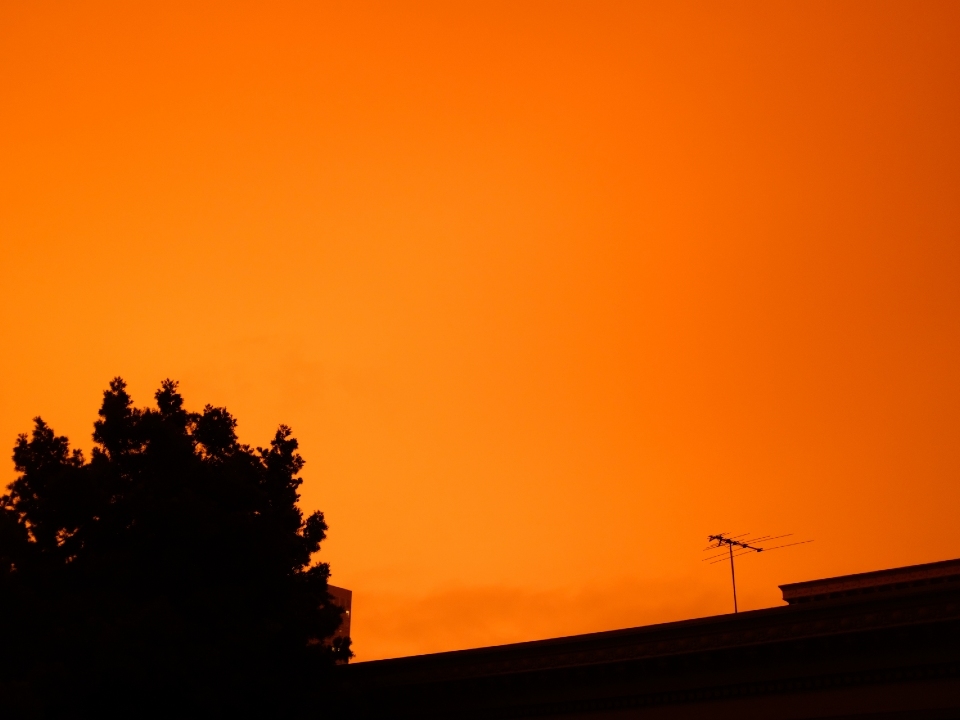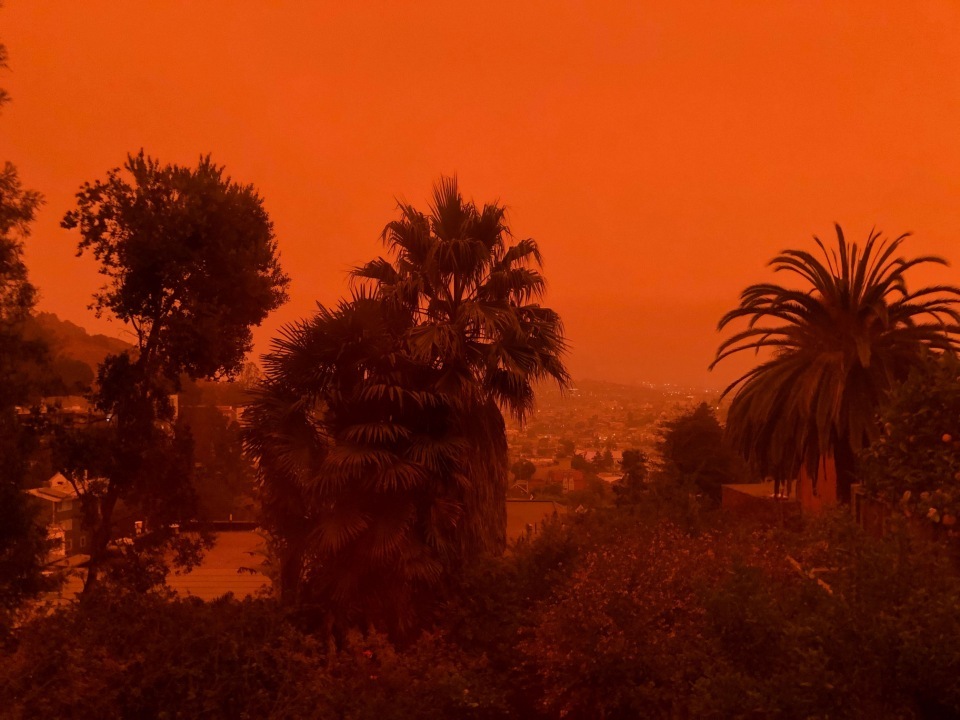 Despite the orange haze, the air at ground level is breathable, with a current AQI of 78 (safe for all but the unusually sensitive, who should avoid exertion).
The colored skies are the result of heavy layers of wildfire smoke above the fog, some of it washing down from wildfires as far north as Oregon. According to KQED, the colored skies may last for days as the fires continue to rage.
San Francisco 09.09.20 pic.twitter.com/QdqUtKiqOT

— Zneha (@mithrilmaker) September 9, 2020
Even as citizens began to depart for work and businesses readied to open, the atmosphere of unreality remained pervasive. Birds are quiet, bursting suddenly into flight in erratic starts, and everything is eerily silent.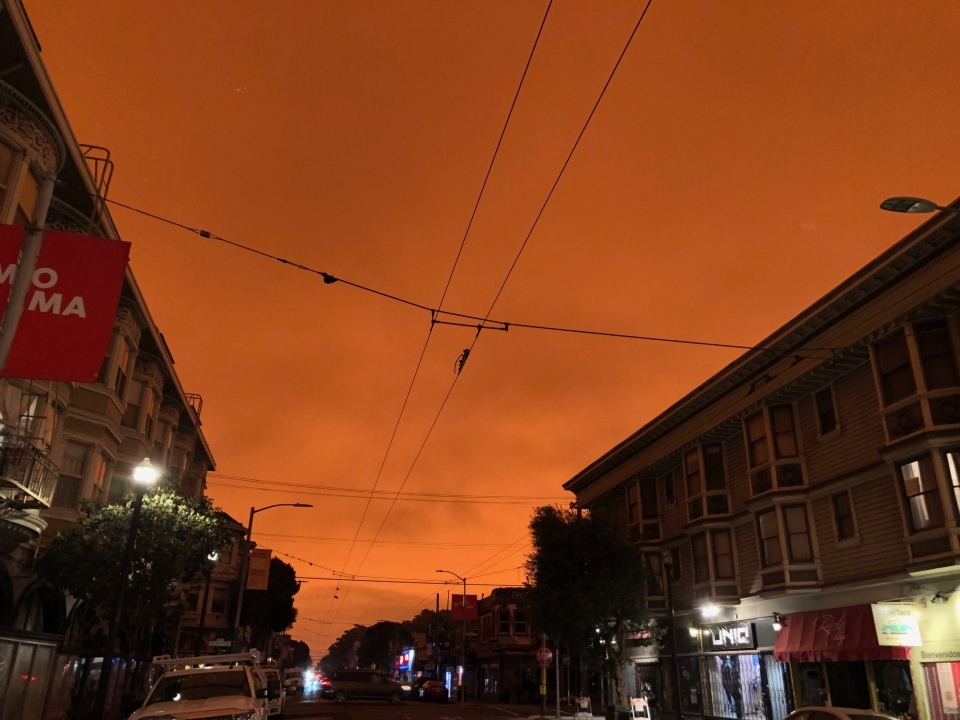 In the Upper Haight, shopkeepers and neighbors were out in the dark streets just before noon, taking pictures of the sky and greeting each other, as everyone tries to make sense of the day.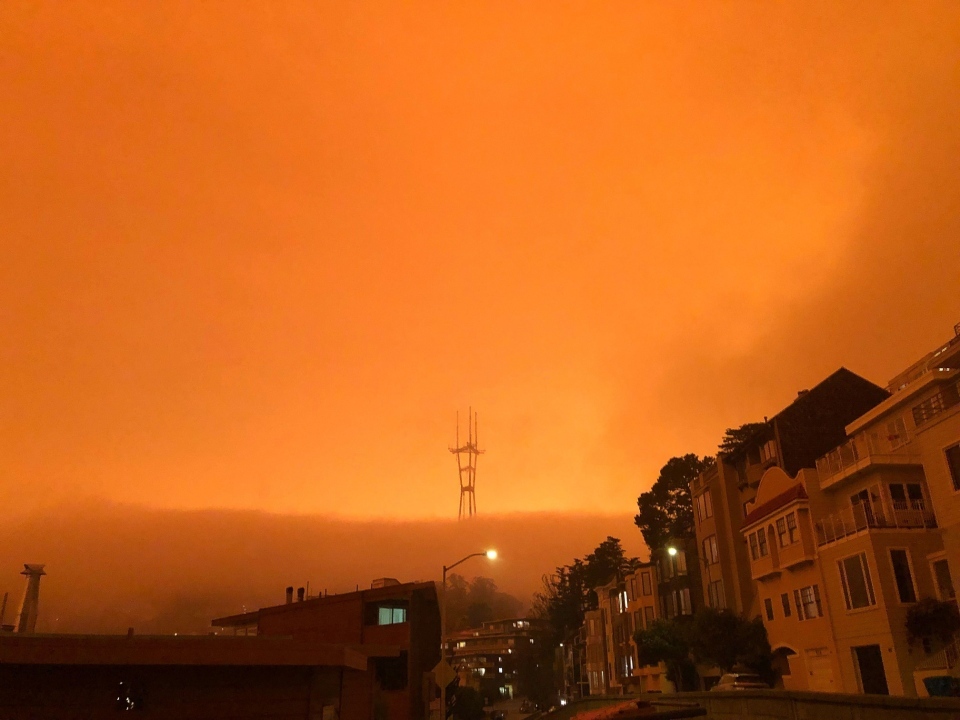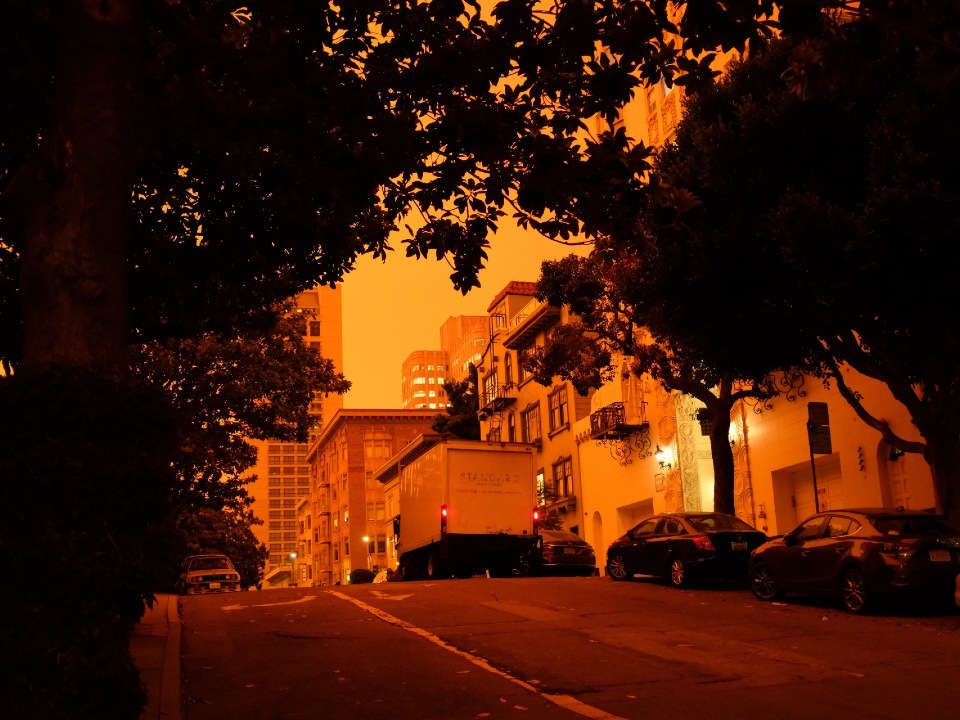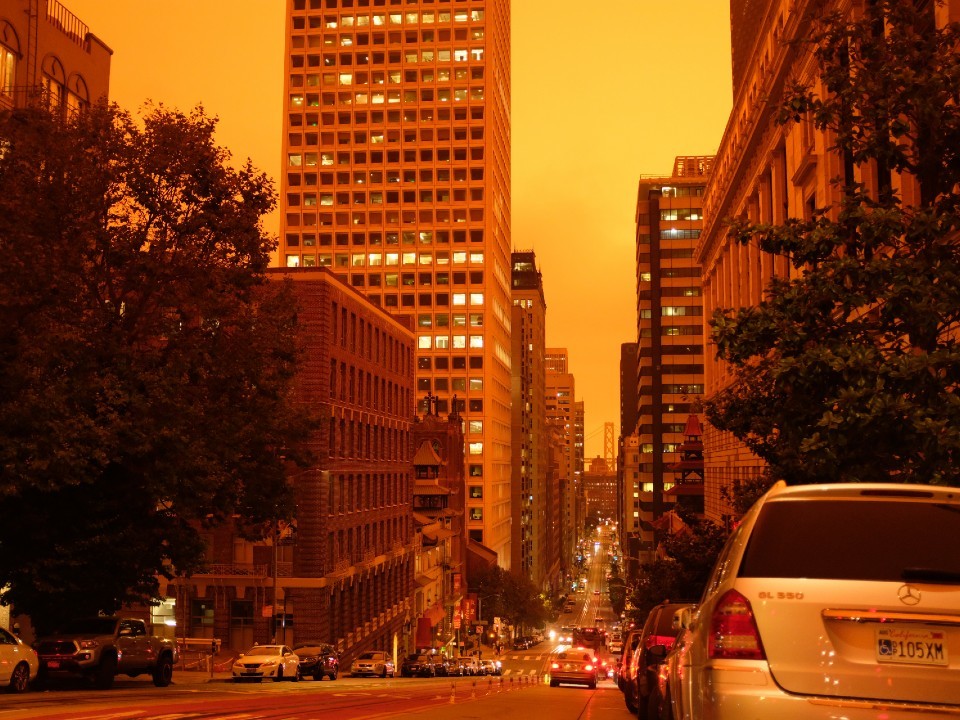 In a city already knocked sideways by six months of life under one global catastrophe, the onset of an acute climate emergency has rocked many people's faith in any semblance of normalcy. 
Today, we're documenting life as we see it. Be kind, and check on your loved ones.