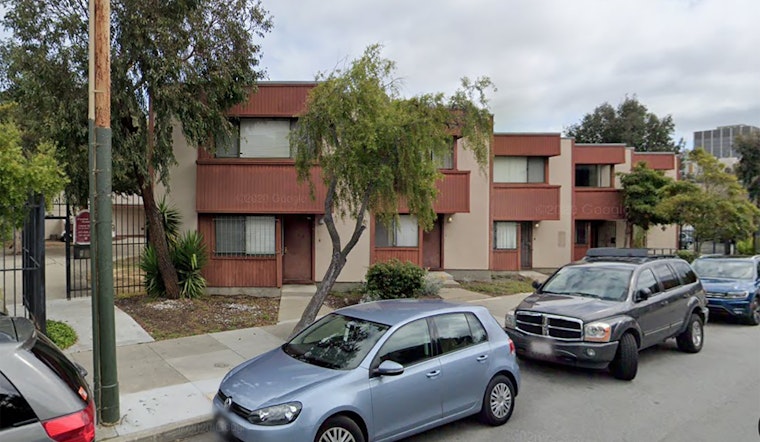 Published on October 30, 2020
Freedom West Homes, the 47-year-old, 382-unit affordable development on four blocks bounded by Fulton, Gough, Golden Gate, and Laguna in the Fillmore District, may be replaced by a massive new development that will both re-house the existing co-op owners there, and create 100 more affordable units alongside 2,000 market-rate units. It's being framed as a way for the neighborhood's African American community — and specifically parishioners at the adjacent Bethel A.M.E. Church and those who became residents at Freedom West — to retain their foothold in the neighborhood while also sharing in the city's real estate fortunes.
The story of Freedom West is fairly unique, though it is not the only affordable housing complex that grew out of one of the neighborhood's Black churches. It was the vision of Rev. J. Austell Hall, who pooled the resources of Bethel A.M.E. to build the complex on the same block as the church, completing the project in 1973. It was not public housing, but it was seen as a way to keep Black families who had long resided in the neighborhood from being displaced, following the redevelopment travesties committed by the city in the 1960s. The project was built with help from HUD (the U.S. Department of Housing and Urban Development), which backed the $10 million loan for its construction. Rev. Hall went on to also develop the 109-unit Fellowship Manor on the property, which is an affordable project for seniors.
Freedom West was created from the start as an affordable co-op, in which residents paid up to one-third of their income each month toward mortgage payments and maintenance — most pay a maximum of $1,000/month today. The owners of the mix of townhouse and apartment units can therefore redevelop the property now as they see fit, and the nonprofit that oversees Freedom West has been undertaking a community input process while also working with developers to envision a project that is both equitable and handsomely profitable. The development is a partnership with MacFarlane Partners and Avanath Capital Management.
Speaking at Freedom West's 25th anniversary back in 1998, Bethel A.M.E. trustee Maxwell Gillette told the Chronicle, "I think this is one of the premier things that's been done [with Freedom West]. It allows people of modest means, who are being forced out of San Francisco, to own their own community."
As the Chronicle reports this week, co-op owners at Freedom West stand to share in 15-percent of the profits from the proposed redevelopment project, which could amount to handsome payouts for many. In addition to replacing the 382 existing units and adding 2,100+ new units, the project will also include 20,000 square feet of retail space, and what's being proposed as a 6,000-square foot "innovation center" that will provide job training and small business support.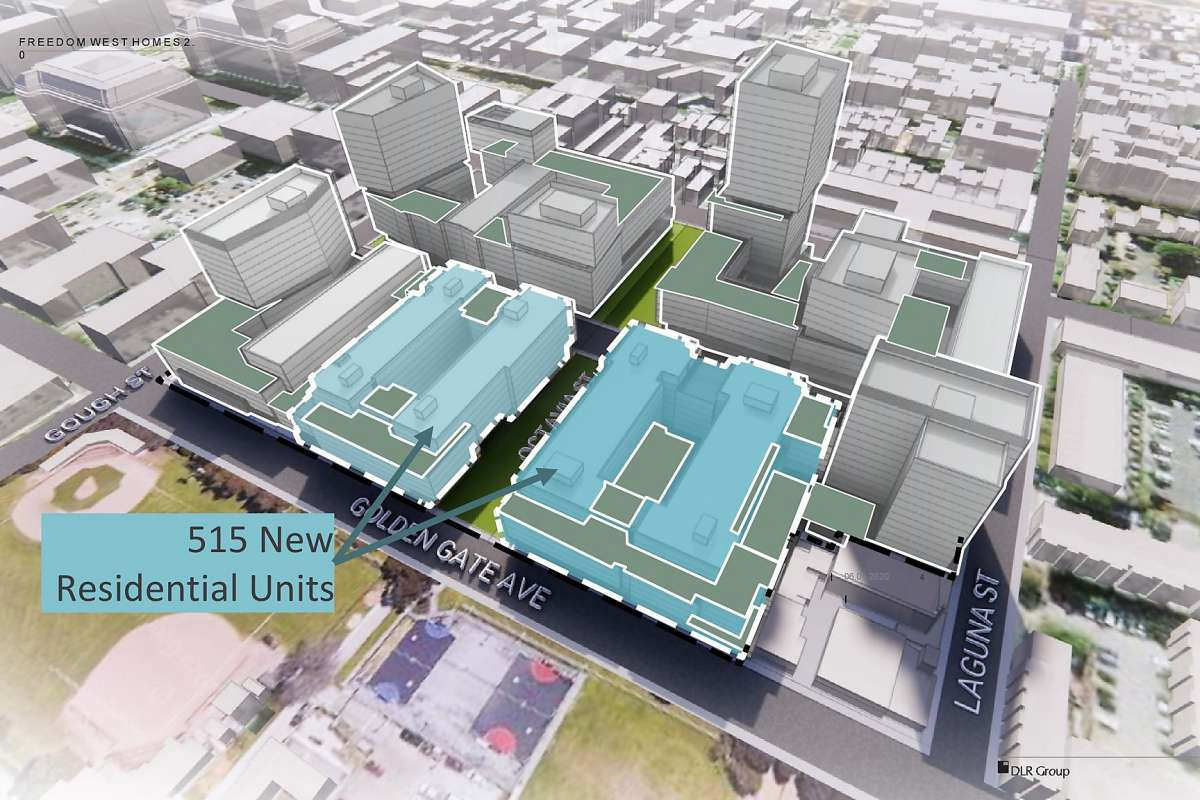 Freedom West Homes 2.0 | Rendering via DLR Group
The project would cap a decades-long effort by this one church community to stake a claim on residential real estate in the area, for the good of the community. Twenty years after building Freedom West, Bethel A.M.E. went on to become a landlord elsewhere in the neighborhood. The church purchased the Prince Hall Apartment Complex, the Laurel Gardens Housing Development, and the Thomas Paine Apartments, all within a few blocks, and all affordable.
"I see Freedom West as the vehicle to bring back families, particularly African American families who were forced out of the city because of redevelopment, and who continue to be gentrified out," says Mattie Scott, president of the Freedom West board. "Freedom West 2.0 will help build equity, it will help maintain our ability to not ever have to lose land again. It will hold us for the next 50 years."
Scott was one of multiple community members who shared their personal stories at a summer workshop hosted by the Palo Alto-based Institute for the Future, which is helping with visioning exercises and outreach.
"The African American community has been erased from San Francisco," Scott said. "It feels like we got left behind. I look out my window and see high rises all around me, with exercise rooms, daycare, etc. and we're just sitting on this dilapidated property."
Scott added, "I have hope that everyone will want to live here. We have to keep hope alive and be dreamers. Freedom West was born from true faith in God and a vision. Without Vision, the people perish."