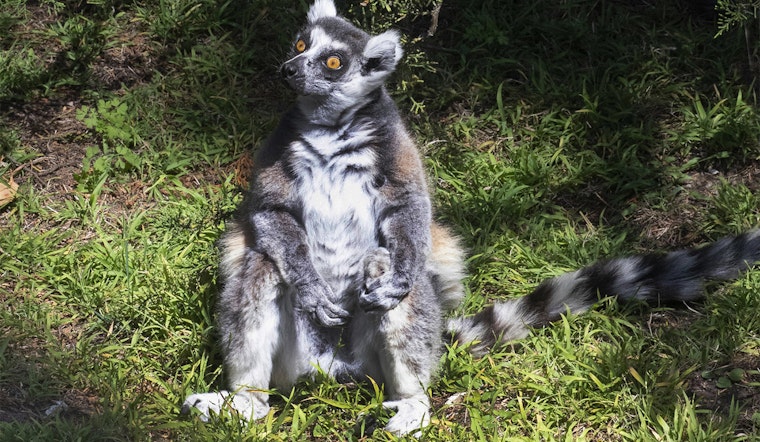 Published on October 15, 2020
Maki, a 21-year-old ring-tailed lemur, was apparently abducted from the San Francisco Zoo earlier this week, and as of Thursday evening he was returned safe after showing up at the playground of a day care in Daly City.
The SFPD is investigating what it says was a burglary on Tuesday at the Lipman Family Lemur Forest at the SF Zoo. There was evidence of forced entry at the lemur enclosure, and one of the zoo's ring-tailed lemurs went missing.
Thank you for your supportive messages during this difficult time. At this time, we do not have any updates about Maki and we are very concerned. We're offering a $2,100 reward, $100 for every year Maki has lived, for any information leading to his recovery. pic.twitter.com/L96OZiTCKj

— San Francisco Zoo (@sfzoo) October 15, 2020
"We understand that lemurs are adorable animals," said Dr. Jason Watters, Executive Vice President of Animal Behavior and Wellness at the zoo, speaking to ABC 7. "But Maki is a highly endangered animal that requires special care. We are asking the public for help in his return."
The Lipman Family Lemur Forest is a multi-species habitat that houses seven species of lemurs from Madagascar — all of which are considered endangered. Maki may have been one of the easier lemurs to capture given that ring-tailed lemurs spend more time on the ground than other species, according to the National Zoo.
The Chronicle suggested that the lemur could have been stolen in order to be sold on the black market, where exotic species can fetch high prices.
As SFist notes, Maki is old for a ring-tailed lemur, a species that has a median life expectancy of 16 years.
On Thursday, Maki was spotted "hopping around" on the play structures at the playground at Hope Lutheran Day School in Daly City, and he was soon put in a crate by Daly City police and transported back to his home at the zoo. 
The zoo was offering a $2,100 reward for information leading to Maki's return — $100 for each of his years of life — and it's unclear whether anyone will be collected that. ABC7 spoke to one five-year-old boy who was among the first to spot the animal at the playground, James Trinh, who exclaimed "It's exciting!" and "I like the way they look!"
This article has been updated throughout.