The nation's leading COVID-19 expert will be in Santa Clara County Oct. 30 to discuss the region's pandemic response. Dr. Anthony Fauci, director of the National Institute for Allergy and Infectious Diseases and member of the White House Coronavirus Task Force, will meet and collaborate with local leaders and health officials responsible for keeping our communities safe.
In the event organized by the Silicon Valley Leadership Group, Fauci will join a panel of experts, including Santa Clara County Health Officer Dr. Sara Cody and the county's "testing guru" Dr. Marty Fenstersheib. In one event, the South Bay will host some of the greatest minds on the COVID-19 pandemic, who also happen to be some of the most hated people in the country by those who oppose public health lockdown measures.
According to the NIAID, Fauci has advised six U.S. presidents, working with both Republican and Democrat administrations to tackle some of the toughest infectious diseases facing the country and world, including AIDS/HIV, Ebola and Zika. He's credited as an architect of health responses and programs that have saved millions of lives. His decades of dedication to the field have been largely without controversy.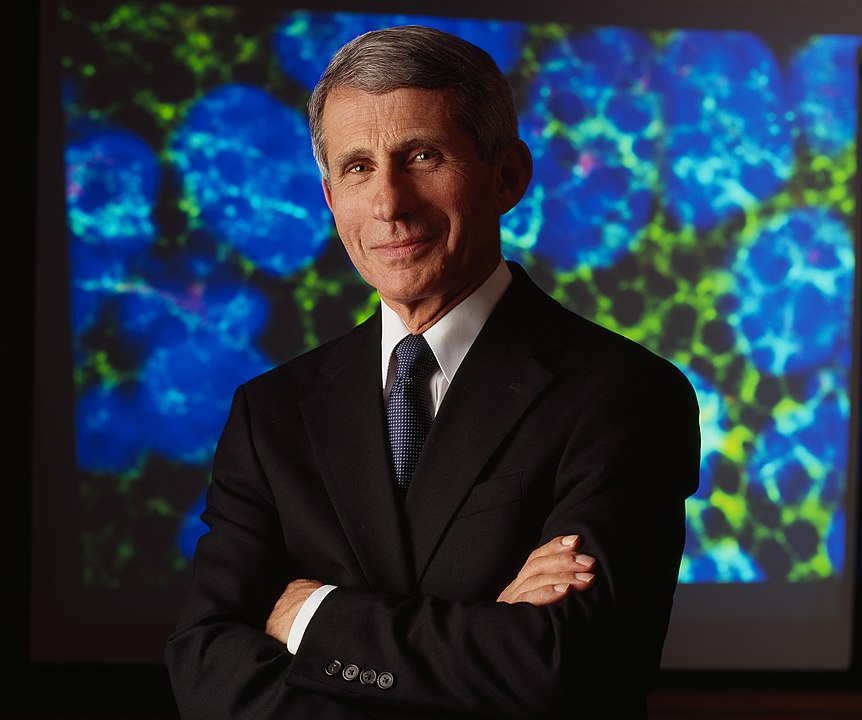 Dr. Anthony Fauci will join Santa Clara County health officials and leaders in a panel discussion on the region's COVID-19 response
At this point in 2020, Fauci has become a household name as one of the most trusted voices during the epidemiological battle of our lifetime. He's also been criticized and publicly smeared in unprecedented fashion, sometimes by the president himself, for reasons more political than scientific.
Dr. Sara Cody, the Santa Clara County health officer and Public Health Department director, is experiencing a similar dichotomy. On a local scale, Cody is a renowned expert epidemiologist and under her guidance, the county has gone from the worst Bay Area COVID-19 hotspot to reporting the lowest per capita infection rate in the nine-county region.
She was the first in the U.S. to order a countywide lockdown, and led the charge among Bay Area health officers to have a unified lockdown order in mid-March. Cody again made waves this week when the county bucked state guidance on reopening amusement parks and professional sporting events to the public. Cody's bold and decisive actions earned more than her share of enemies, but the proof of her effective leadership is in the numbers.
According to SFBay tracking, Santa Clara County is currently reflecting a per-capita cumulative case rate of 11.4 per 1,000 residents. In contrast, the highest Bay Area rate is 17.4 per 1,000 residents in Marin County, which includes an outbreak at San Quentin State Prison and is still better than the state's overall average rate of 21.1.
Fenstersheib was previously ousted from his post as the San Benito County health officer amid county supervisor dissent over the doctor's "resistance to reopening businesses," as reported in August by Palo Alto Online. He then returned to Santa Clara County, where he'd worked for 29 years before retiring in 2013, to head up the county's testing operations. He grew the county's testing capacity from 1,000 to 4,000 per day in a matter of just weeks.
Unfortunately, due to the current political state of the country, both Fauci and Cody have been targets of threats and harassment by people who oppose mask and shutdown policies. The attacks on Fauci have resulted in death threats to and harassment of his family to the extent he now requires a security detail at all times. As SFist reported, a 55-year-old alleged Boogaloo supporter from Gilroy was arrested in late August on suspicion of making criminal threats against Cody.
Ire toward health officials has been fanned from the top, with President Donald Trump and many in his camp bemoaning Fauci's honest assessments of the virus status. According to the New York Times, In a campaign call Monday, Trump referred to the doctor as "a disaster" and added, "People are tired of hearing Fauci and these idiots, all these idiots who got it wrong."
Trump has repeatedly claimed in recent rallies, packed in without social distancing or mask requirements, that the country is "rounding the turn" on the pandemic, which couldn't be further from the truth. The John Hopkins University Coronavirus Resource Center reflects upward case trajectory in about half the nation's states and nearly 223,000 U.S. deaths as of Thursday evening. Hospitalization and death rates are reaching critical levels in multiple states including North Dakota and Wisconsin, and worse days are likely yet to come.