Iconic, 73-year-old San Francisco hofbrau/sports bar Tommy's Joynt (1101 Geary) has reopened for the first time in eight months, and the corned beef dinners have already begun flying out the door.
Hoodline brought news two weeks ago that Tommy's Joynt would be making it open by late October or November, and on Thursday, it came to pass. The restaurant is now open for dining in at 25% capacity, and for takeout, with a limited menu and limited hours.
Hoodline tipster Sebastian was one of the first customers on Thursday. "I finally got my favorite roast beef sandwich I craved for 8 months," he says. "I went in there around 2:00 this afternoon and there was no line at all."
The hours, for now, are Mon-Wed 5pm-10pm; Thurs-Fri 11am-10pm; Sat 3pm-10pm; and Sun 12-8pm.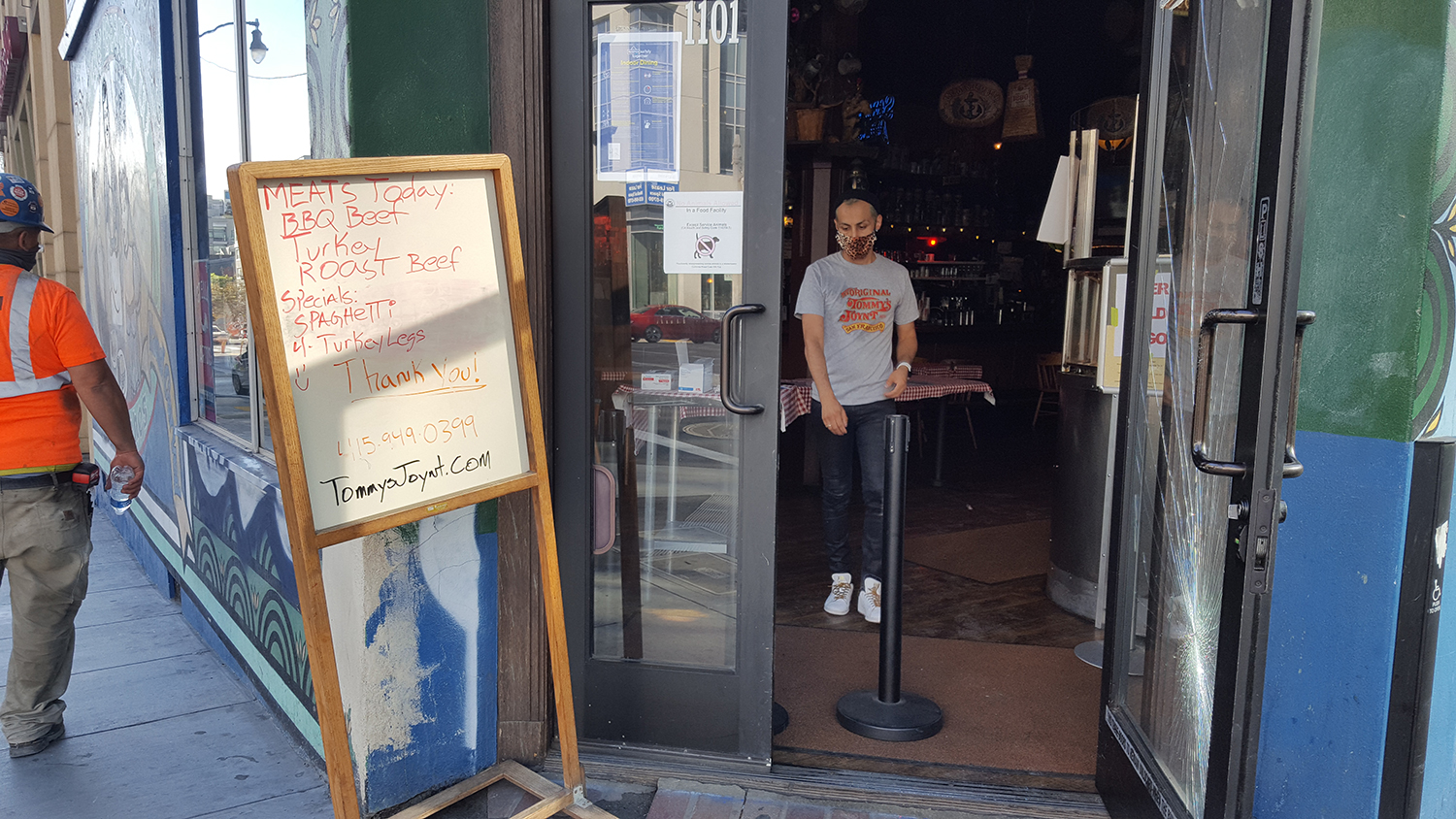 Photo: Sebastian/Hoodline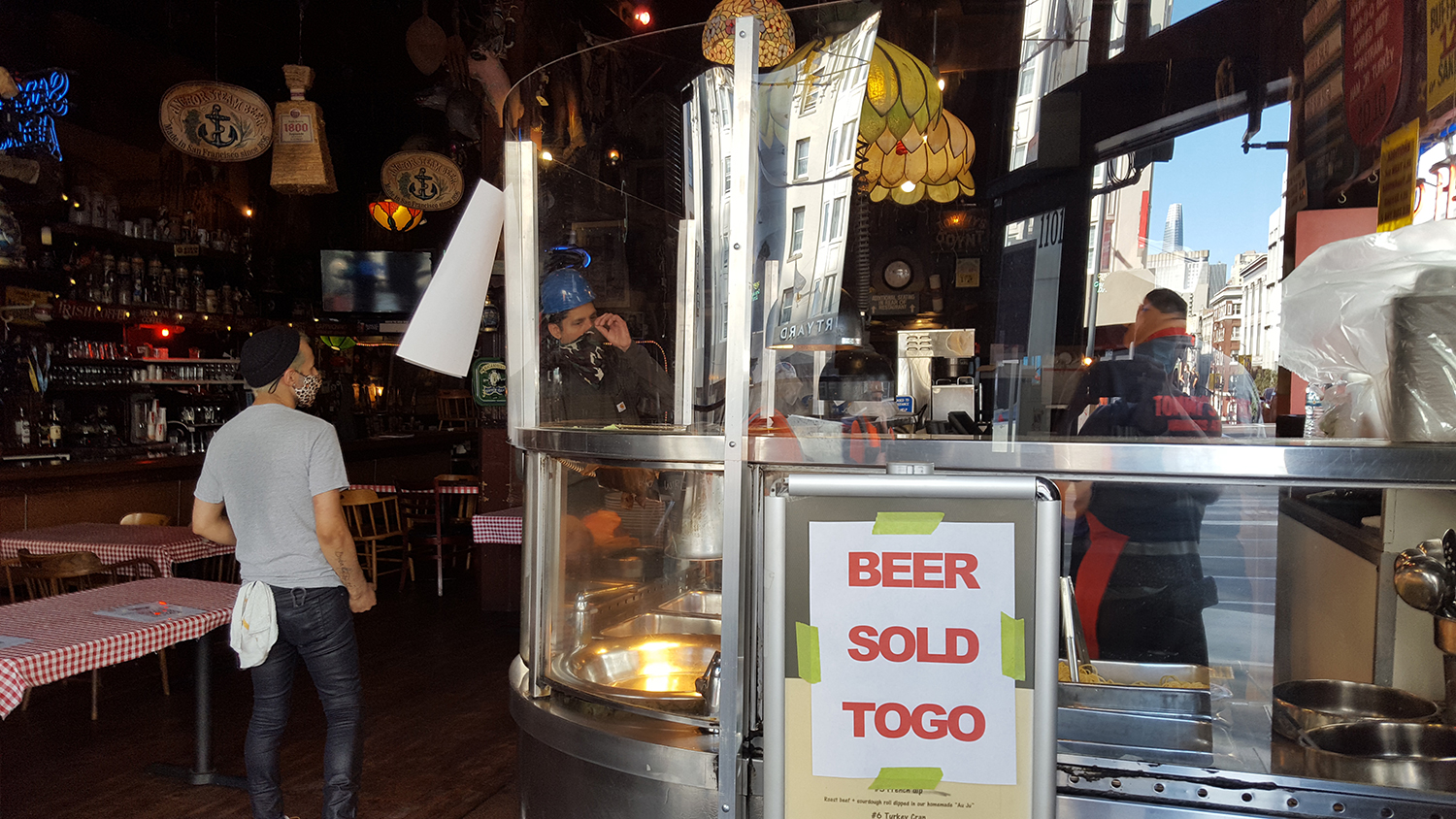 Photo: Sebastian/Hoodline

Tommy's Joynt has been around since 1947, having opened in what was formerly a four-story Victorian on this corner, and in 2014 the owners told Inside Scoop that the place typically served about 700 customers per day.
Tommy's also announced that they will be open for their annual Thanksgiving spread on November 26 from 11 a.m. to 8 p.m. — you're encouraged to call (415) 775-4216 if you're interested, and to order ahead.
"We are beginning to put things together here. We look forward to seeing everyone return and enjoying our hot fresh turkey, pastrami, barbecue brisket and other specials," owner Chris Henry said two weeks ago on the website.
On a typical Thanksgiving in recent years, Tommy's would roast 80 turkeys and make 200 pies, serving the holiday feast to about 1,200 people.
Turkey played a big role when Tommy's Joynt appeared on Guy Fieri's Diners, Drive-Ins & Dives a few years back. And fans already know that the place has a "Where turkey is king!" sign.
Head on over and get a cheap highball and some pastrami! They'll be happy to see you.