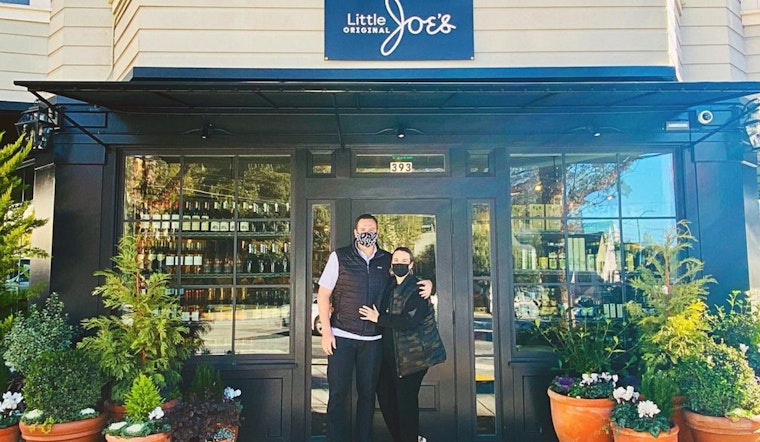 Published on December 15, 2020
The long-awaited West Portal spinoff of Original Joe's, dubbed Little Original Joe's, opened Monday in the space formerly occupied by Paradise Pizza at 393 West Portal Avenue. And unlike the classic, Italian American temples of red sauce that the Duggan family operates in North Beach and Daly City, Little Original Joe's actually serves pizza, as well as pastas and parmigianas.
Hoodline reported back in August 2019 that John and Elena Duggan were taking over the former Paradise Pizza with plans to open something called Little Joe's Pizza, Pasta, Parmigiana. But perhaps to avoid confusion with longtime Excelsior spot Little Joe's Pizzeria, they've gone with Little Original Joe's, affirming the connection to the longtime SF institution that reopened in North Beach in 2012 after decades in the Tenderloin.
The Duggans grew up in the neighborhood eating at Paradise Pizza, and so, on the menu at the new spot is an ode to that neighborhood landmark: the Ultimate Paradise Pizza, topped with pepperoni, Italian sausage, salami, mushrooms, white onion, and bell peppers. In addition on the menu, you'll find Original Joe's baked lasagna, house-made ravioli, spicy rigatoni vodka, fettucini alfredo, and chicken, meatball, eggplant, and polenta parmigianas — the latter with layers of fried polenta sandwiching cheese and sauce. There are whole and half rotisserie chickens with sauces, and any pasta dish can have sauteed shrimp or rotisserie chicken added to it.
On the pizza menu there's an "eggplant parmizza," which is what it sounds like, and a pie called The Italian Job featuring sausage, ricotta, broccoli rabe, and chili oil. There are also some salads to start, and an East Coast carb item not often seen on California menus: garlic knots. (See the complete menu on Eater.)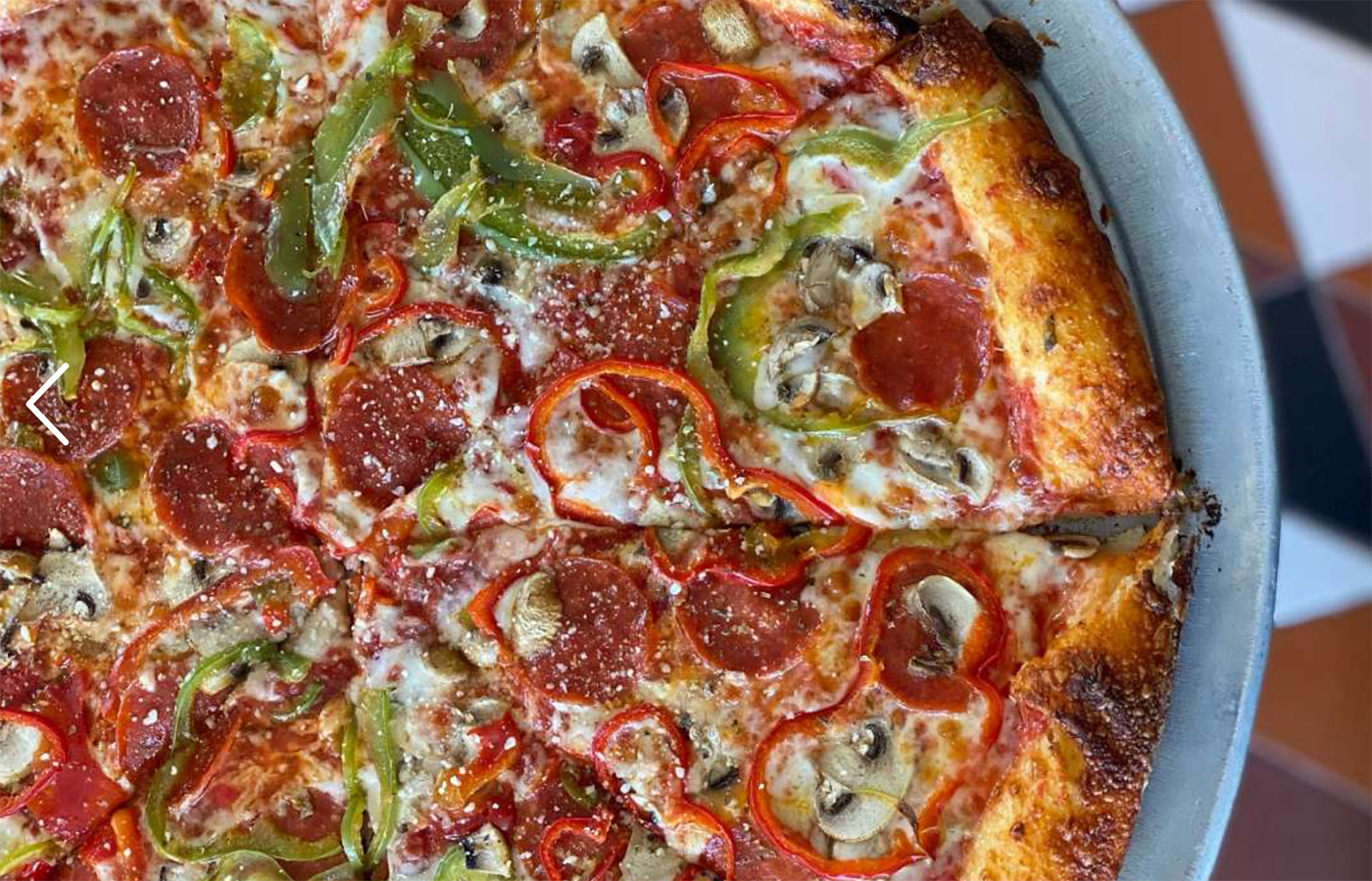 The Ultimate Paradise Pizza at Little Original Joe's. | Photo courtesy of Little Original Joe's
In addition to being able to order ready-to-eat food, customers in the West Portal neighborhood now has a new, mini Italian grocery with prepared items in a cold case like stuffed shells, bolognese sauce, and artichoke dip, as well as shelves of pantry goods like canned fish, cookies, fresh bread, canned tomatoes, pasta, beer, Italian sodas, and wine.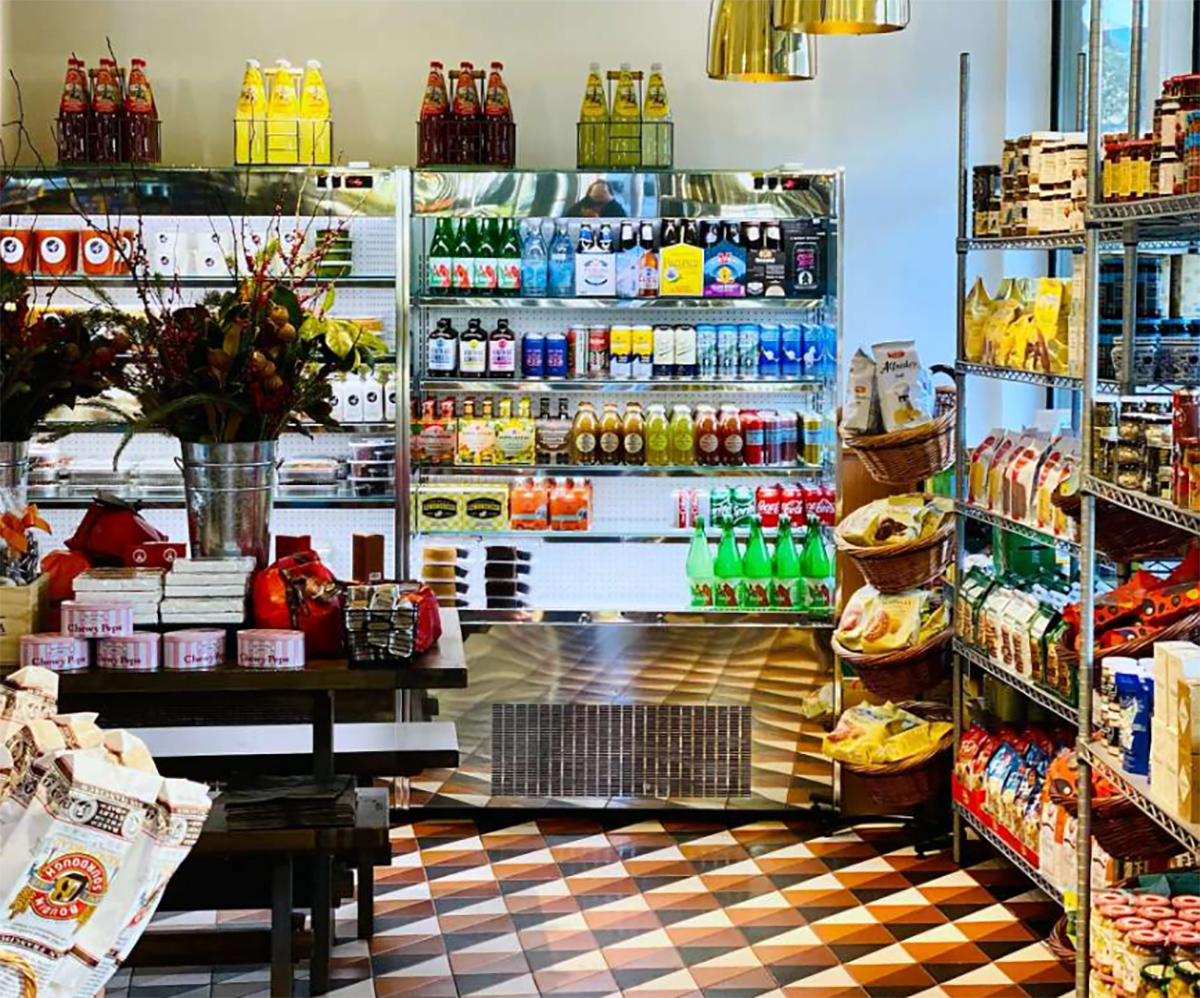 Photo courtesy of Little Original Joe's
Little Original Joe's didn't make it open for indoor or outdoor dining, but the Duggans are making a go of it anyway, and they figure it can't hurt given what they're selling is exactly what everyone's craving right now.
"We were already planning to focus on comfort food... and during the pandemic, it's kind of all people are eating right now," Elena Duggan tells the Chronicle.
As Eater notes, Original Joe's in North Beach continues doing a brisk takeout business, and lately they've been fudging the public health orders by keeping their tables and heat lamps set up on the sidewalk and letting people eat their takeout food there. And Original Joe's Westlake, because it's across the county line in San Mateo County, is still offering outdoor dining as of Tuesday, though that may soon change.