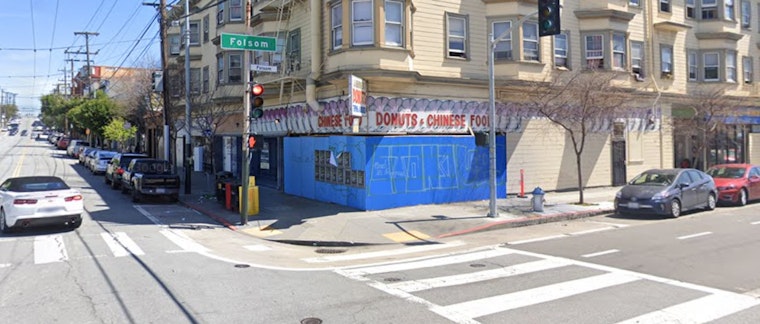 Published on February 03, 2021
After over 26 years in business, the family-owned-and-operated J. Georgie's Donuts & Chinese Food (2799 16th Street at Folsom) — which, over the decades, has been known for dishing out generous orange chicken plates and dozens of glazed donuts — is on the market. (This is not to be confused with the other Chinese Food & Donuts spot in the neighborhood, at Mission and 24th.)*
The site of hodgepodge cuisine briefly closed for renovation back in 2019, but high rental prices and the owners' desire to retire appear to have driven the final nail in the coffin for this neighborhood gem.
"My parents have been in business for 26 years, they're really old now and want to retire," writes the author of the Craigslist posting. "This is [a sole] proprietorship."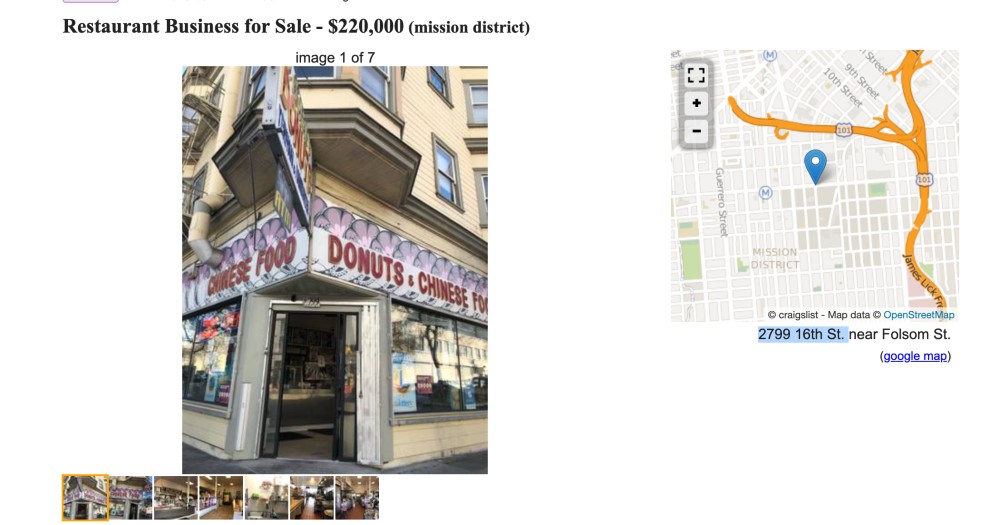 According to the ad published this past Friday, the restaurant is set to sell "fully operational" and will include "all appliances, equipment, and inventory." Renovated floors were part of the recent remodeling, as were new window glass panels and an updated restroom; the building itself and the in-store restroom were also made wheelchair-accessible in 2019.
As odd as it might seem, Chinese restaurants pairing traditional offerings with menu items like donuts, in some cases even tacos or ice cream, have been around for many years in California. A 2010 piece in The Atlantic probed into the decades-old phenomenon and found its origin story was birthed out of sheer pragmatism more than anything else: Immigrant Asian families began "[seeling] two products" at restaurants they owned to make the most out of each square foot of commercial space.
Jolly Chan, the co-owner of J. Georgie's Donuts & Chinese Food, said in the article that the rent 11 years ago was "too high" and having "donuts and coffee for morning customers around 10 a.m. or 11 a.m." helped lessen the financial sting of owning and operating the space.
J. Georgie's Donuts & Chinese Food is currently on the market for $220,000 — which includes all of the aforementioned appliances — and the selling price is negotiable.
*This post has been corrected to show that J. Georgie's Donuts & Chinese Food, and not the 24th Street Chinese Food & Donuts, is on the market.