The wet and windy weekend weather took a real toll on an outdoor dining parklet in Hayes Valley. KRON4 reports that early Monday morning, a falling tree crashed into a parklet at the bar and restaurant Absinthe, blocking off a lane of traffic at the corner of Hayes and Gough Streets.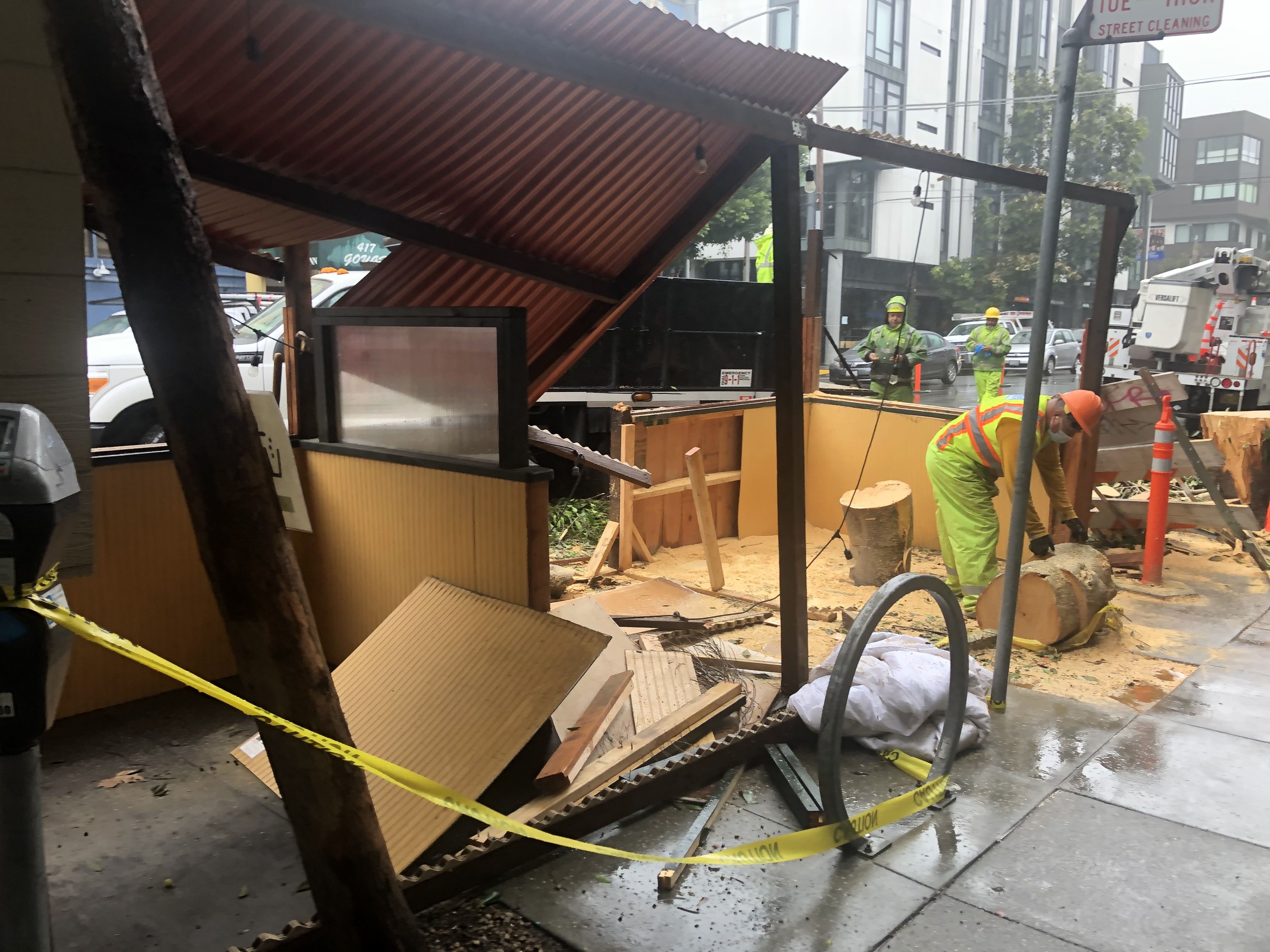 Photo: Joe Kukura/Hoodline

As of 11:45 a.m. Monday morning, Hoodline confirmed that a Department of Public Works crew was cleaning up the area, sawing apart the remnants of the large fallen tree. All lanes were flowing freely on Gough Street as of that time.

Photo: Joe Kukura/Hoodline

Absinthe Brasserie & Bar has parklets on both Hayes and Gough Streets, and only one parklet booth was affected by the crash.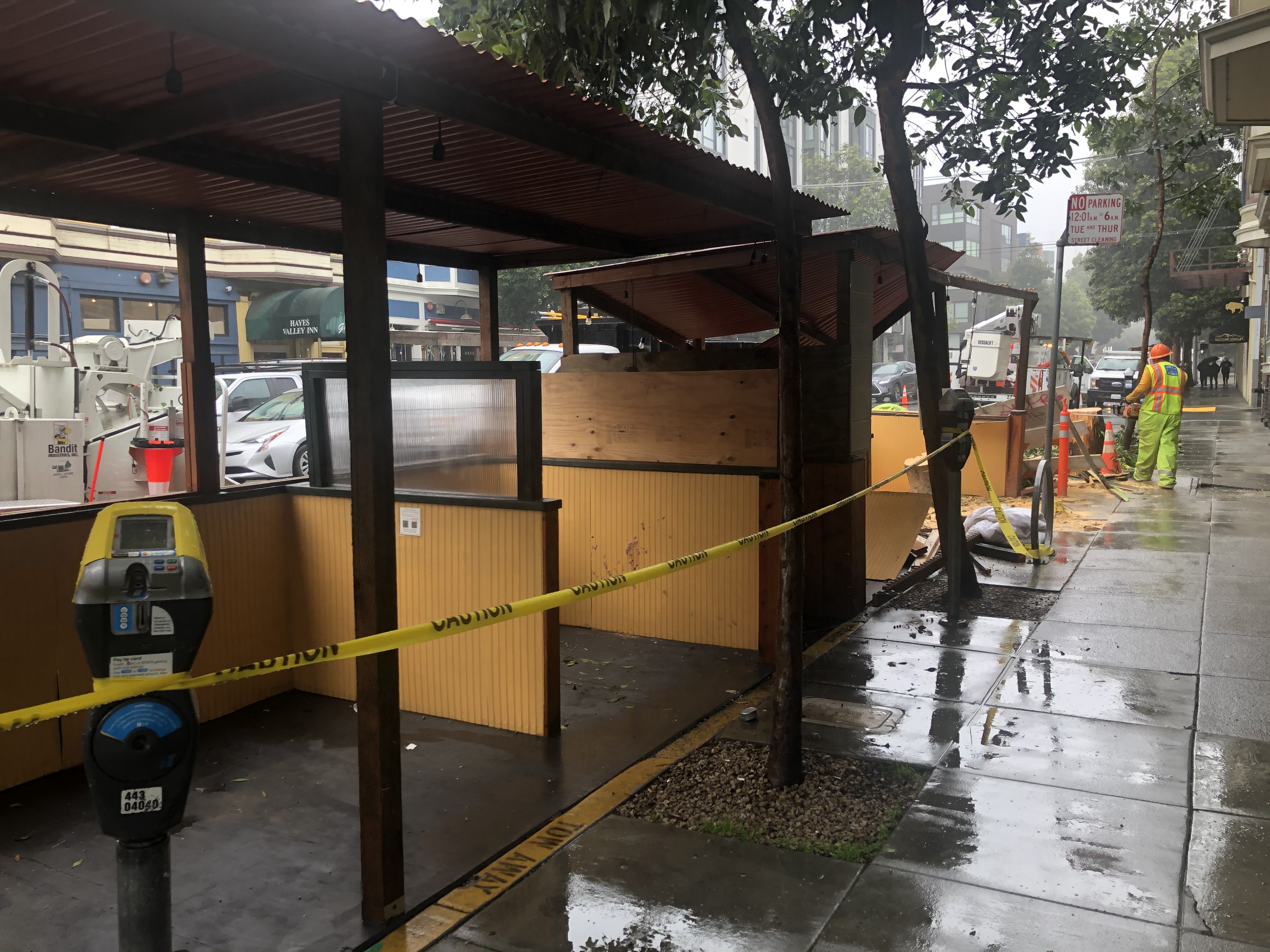 Photo: Joe Kukura/Hoodline
It's the northernmost Absinthe parklet segment on Gough Street that was impacted. All of the restaurant's other parklets remain in usable condition, and no one was reported injured by the tree falling.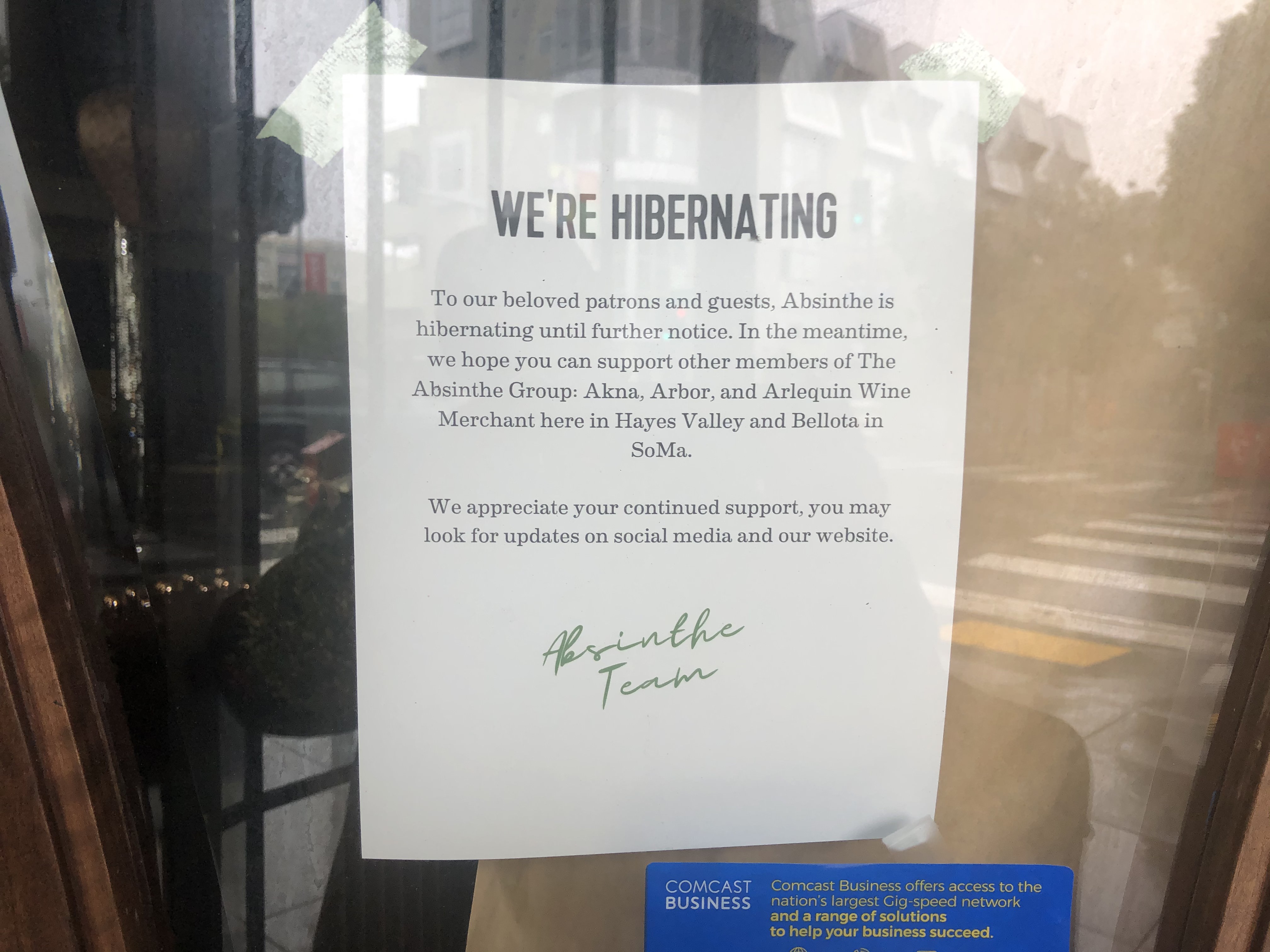 Photo: Joe Kukura/Hoodline

The usability of the parklets is not an immediate concern for Absinthe anyway. The restaurant has remained temporarily closed, even with the January 28 return of outdoor dining, and has no announced plans to reopen yet. A sign on the restaurant's front door says that "Absinthe is hibernating until further notice."