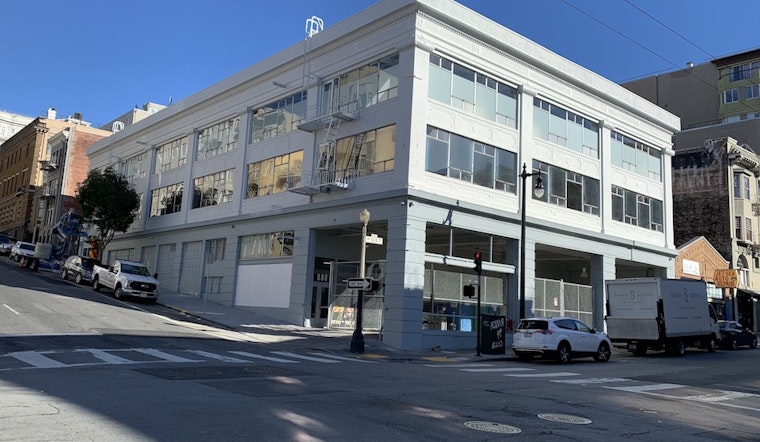 Published on February 12, 2021
This city's first navigation center dedicated to homeless youth aged 18-24 opened in District 3 this week, four years after funding was set aside to build it.
The new 75-bed center at 888 Post St. (at Hyde) was formerly the House of Fans, a building that sat largely empty since the business closed in 2015.
The facility opened officially on February 9, and "qualified cohorts are being welcomed," District 3 Supervisor Aaron Peskin told participants of a virtual Lower Polk Neighbors monthly meeting on February 10.
Opening a Navigation Center in District 3 has been a personal labor of love for last 4yrs. Today I toured the Lower Polk TAY Navigation Center w/ Mayor + saw the House of Fans transformed into a welcoming respite for young adults who need help to break the cycle of homelessness. pic.twitter.com/ar54rBPHjV

— Aaron Peskin (@AaronPeskin) February 3, 2021
3rd Street Youth Center and Clinic is partnering with non-profit Success Centers to operate the Lower Polk TAY Navigation Center and will help residents access public benefits, such as housing assistance and mentors, as well as provide career training and educational opportunities.
As we reported last year, the site will not accept any walk-up placements. The transitional-aged youth (TAY) residents will be identified through the city's coordinated entry system, and referred for a spot at the new center.
The Department of Homelessness and Supportive Housing (HSH) is overseeing the process of filling the facility at 50% capacity due to COVID-19 social distancing needs. That will limit the number of beds available in the near term to only 43, and residents will be required to follow COVID protocols devised by HSH and the San Francisco Department of Health, Peskin said.
One commitment HSH made to the Lower Polk community, when the navigation center location was still being proposed, was to prioritize TAY already living in the surrounding neighborhood, including the Lower Polk alleyways and Upper Tenderloin streets, Peskin chief of staff Sunny Angulo told us. HSH is working with neighborhood advocates and support groups such as Larkin Street Youth, the 3rd Street Youth Center, and others to slowly fill the existing spots, she added.
COVID has also affected initial plans to sublet the bottom floor of the building to Goodwill Industries for a training and career center, offering resources and job experience to navigation center residents.
"My understanding is that right now, it's not financially feasible for Goodwill to sign a sublease, but that they're still interested and will receive the [request for proposal] when the city puts that space out for bid," Angulo said.
HSH has also worked with the San Francisco Arts Commission to select an artist to install a mural on the side of the newly-renovated building. Camer1 has been selected through that process, Angulo said. HSH did not respond to questions on when the first-floor commercial space would be put out for bid, or when the mural would be installed.
When former mayor Ed Lee originally dedicated funding for a TAY-focused navigation center, the initial intent was to construct a new building or acquire one for the facility. Under the agreement reached with building owner Tidewater Capital, San Francisco has the ability to buy the building at 888 Post St. any time before August 2022.
"Supervisor Peskin has been very vocal about his desire and commitment to purchase the building," Angulo said. When he found the old House of Fans site, "it seemed like it would make a valuable addition to the city's infrastructure portfolio with the appropriate buildout."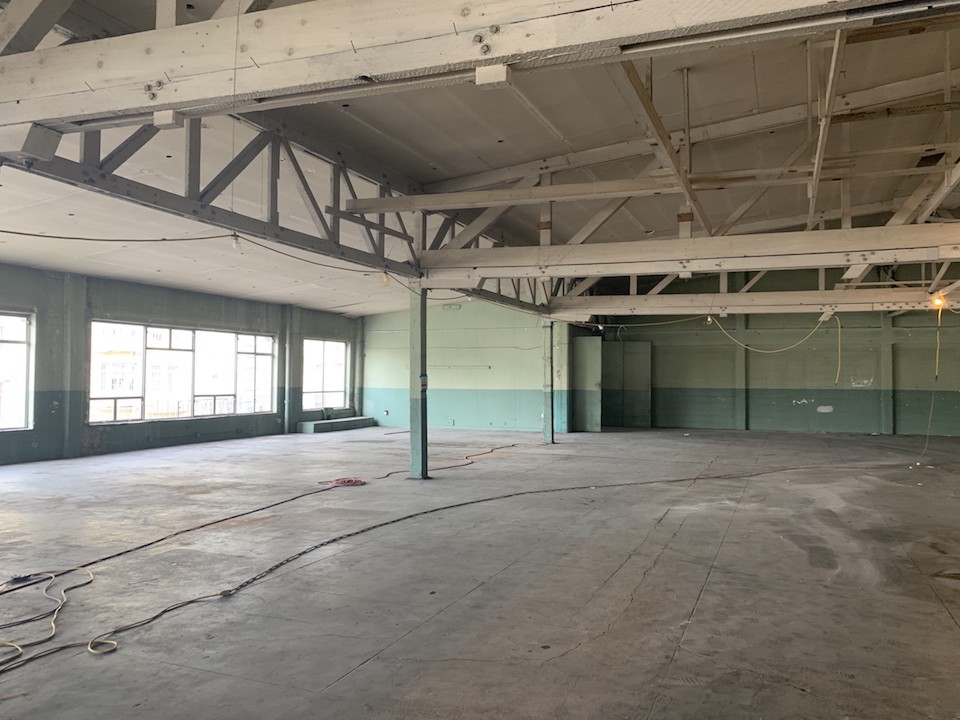 The House of Fans before the TAY Navigation Center buildout
Peskin has also worked with other city agencies to purchase the nearby Granada Hotel, on the corner of Sutter and Hyde streets. The Granada is currently and will largely remain a senior facility, according to Julie Leadbetter, chief program officer for Episcopal Community Services (ECS), which has been selected to manage the facility along with Caritas Management. The Granada, which currently needs some seismic retrofits and other maintenance construction, will eventually offer 234 beds. Fifty percent of its capacity is expected to be filled by February 19, 2021, with the current residents remaining in place and new tenants selected through HSH's coordinated entry system.