For Bay Area foodies who've watched with dismay as various local eateries have gone out of business during the pandemic, there are also glimmers of hope as some local businesses bounce back or even expand.
Bobbi's Coffee Shop in Cupertino, which first opened in the 1950s, had closed its doors last July before Toya Yamagami and her husband Tracy James took over the landmark diner and brought it back to life with a car hop service during the shutdown.
Others are even expanding, like Berkeley's Souvenir Coffee, which has just opened a San Francisco café and has another set to open in Oakland (albeit in the location of a different café that closed down at the start of the pandemic).
And now the South Bay's Psycho Donuts is bouncing back as well, after having permanently shuttered one of its two locations during 2020.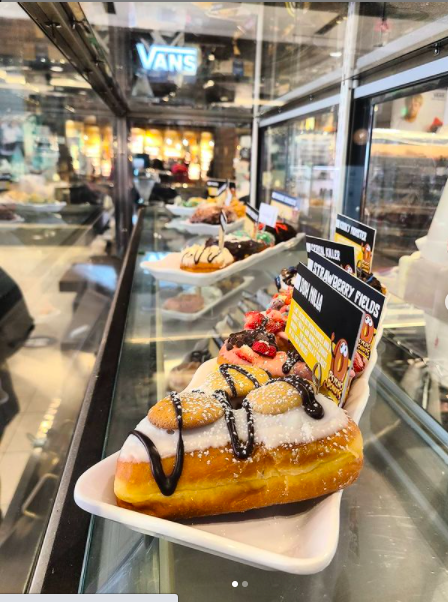 New Psycho Donuts kiosk in Valley Fair Mall Photo: Psycho Donuts/Instagram
The local sweet shop now has a kiosk in the Westfield Valley Fair Mall in Santa Clara, bringing back its presence in that town after its previous Santa Clara location closed down earlier in the pandemic. Its main Campbell shop is also open.
The high-end donut joint, which bills itself as the Bay Area's craziest donuts, is known for its ultra-unique and oh-so-Bay-Area donuts, decorated with creative toppings and crazy names reminiscent of Ben & Jerry's ice cream flavors.
Take the jelly-filled classic "headbanger," which the company says is one of its most popular. Or the Oreo-covered "kooky monster," rainbow-sprinkle-doused "Nutella the Hun" and chocolate/chocolate "Jekyll and Hyde."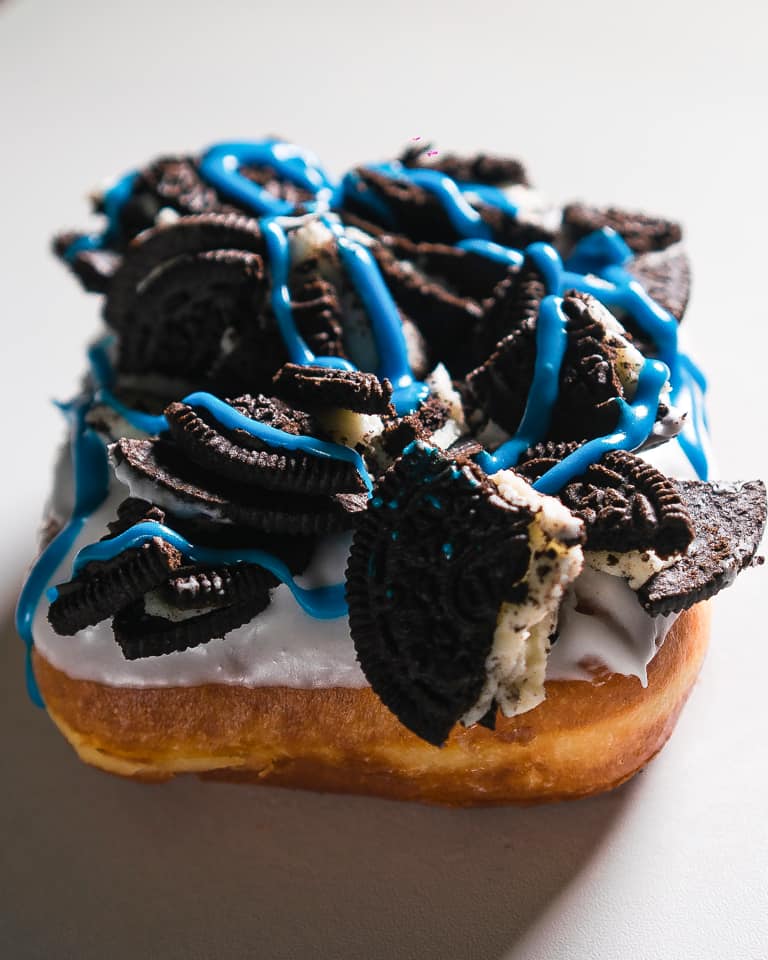 Kooky monster donut from Psycho Donuts Photo: Psycho Donuts/Instagram
"The Boston Scream Pie is one of our highest sold donuts — chocolate-covered, and filled with our in house cream," according to the kiosk's Instagram account.
The shop also introduced a new line of donut holes — a.k.a. "crazy bytes" — in conjunction with its Valley Fair Mall opening, which come free with purchases of various donut packs.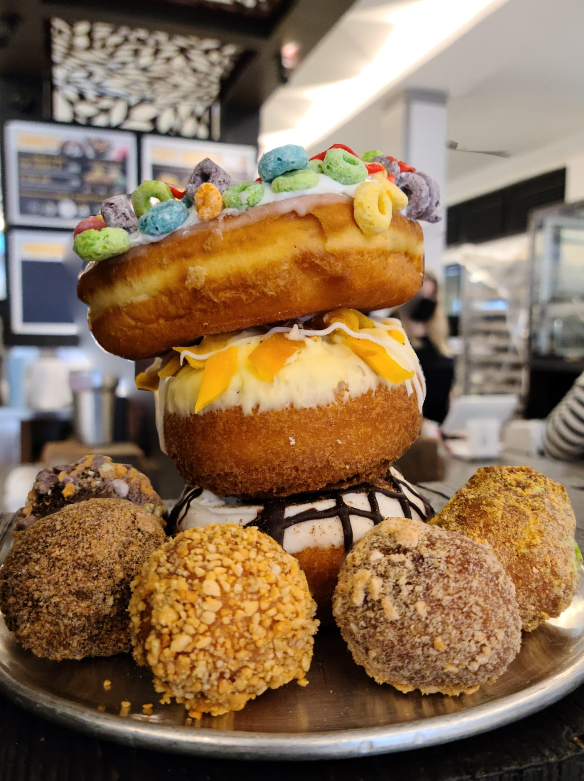 Photo: Psycho Donuts/Facebook
Customers can get an eight-pack for $25 or a dozen for $35. Single donuts start at $3 for "OG" flavors and range up to $5 for the fancier "psychos."
The Westfield Valley Fair Mall is located at 2855 Stevens Creek Blvd in Santa Clara.
The mall's Psycho Donuts kiosk is open from 11 a.m. to 7 p.m. on Sunday through Thursday, and from 11 a.m. to 8 p.m. on Friday and Saturday.