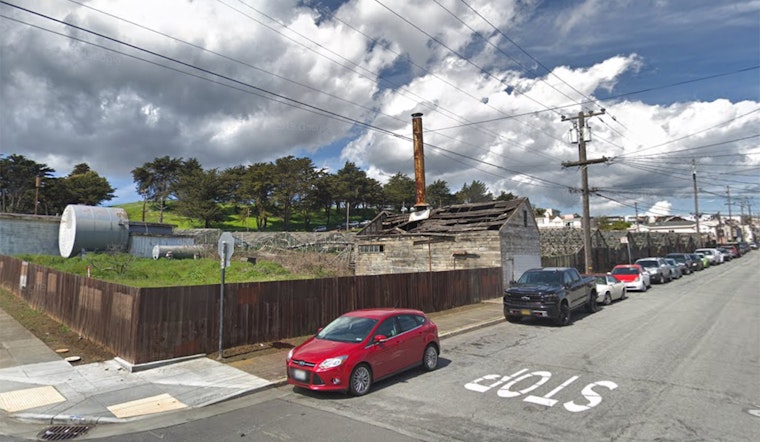 Published on March 31, 2021
The historic — albeit decrepit and neglected — greenhouses at 770 Woolsey Street in the Portola District were once part of a thriving flower nursery over 100 years ago. However, they might be restored as an education center for urban farming after the land was offered to be sold to a local nonprofit.
Even in its current dilapidated state, the Garibaldi family's former University Mound Nursery exists as an evergreen time capsule. Back in 1921 when it was established, some 20 similar "cut-flower nurseries" like it were scattered in and around Portola District, per Curbed SF. But after a failed campaign to position the site as a historic landmark, it was all but certain that the century-old hothouse would go the way of virtually every unprotected landmark in San Francisco: it would be demolished to make way for upscale townhomes.
But that may not be the case (at least for some of the original plot of land) after the developer, who initially planned on gutting the acreage for condos, offered to sell it to Friends of 770 Wodsley — a neighborhood group dedicated to preserving its legacy — so that the cohort may preserve and restore its legacy.
That said... there are a few snags in the deal. And L37, the development company that currently owns the land the greenhouse sits on, will by no means stop "building housing" — though just maybe not atop this metropolitan jungle.
"The process has just been so contentious and, as San Francisco developers, we plan to be building housing here for the next 20 years," said Eric Tao, who founded L37 a few years ago with well-known builder Joy Ou, to the Chronicle. "We are not going to fall on the sword over one project."
Another catch? The neighborhood group has just about eighteen months to raise around $8.5M to purchase the entire site; there's also an option to buy 40% of the land at $3.4M, should it come up short; in lieu of those more lofty financial commitments, L37 has still agreed to restore two of the existing 18 greenhouses, preserve the existing boiler room and both create a community space and add 62 residential units to San Francisco's housing stock.
All in all, it appears to be a fair deal no matter which decision is landed on.
"There is no gouging happening — it feels like a very fair deal," said Portola resident David Gabriner, a Berkeley firefighter who has led the greenhouse revitalization effort, to the newspapers. "Even if the neighborhood is unable to raise the funds and realize our vision, we still end up with something that emphasizes preservation and feels like a decent compromise."
District 9 Supervisor Hillary Ronen, whose district includes the 700 Woolsey Street address, has acknowledged that while we surely need much more housing stock in the city, the restoration of the historic nursery isn't taking "that much housing" away from the city. And as she noted: "You need other amenities to make a neighborhood beautiful and unique," which a regreening of the once sprawling, lush greenhouse will surely check off both those things.
The Garibaldi family was at one time the owner of nearly two dozen San Francisco and Italian-American cut-flower farmers located in the Portola District; members of the family also were prominent fixtures on the San Francisco Flower Growers Association (SFFGA) in the 20th century.
The greenhouses at 770 Woolsey Street were last in operation as greenhouses in 1992.