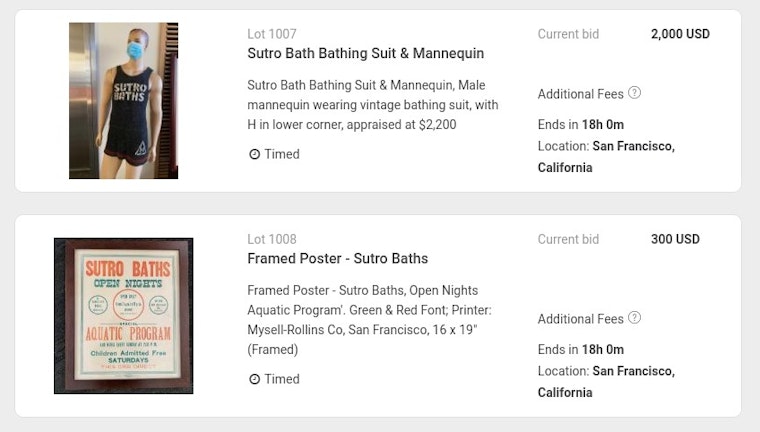 Published on March 11, 2021
The closure of the historic, coastal SF dining destination the Cliff House has been no ordinary closure. When the restaurant with expansive ocean views announced its permanent closure in November, ownership was quick to blast their landlord the National Park Service (NPS) for not making more accommodations for allowing them to stay open. But the Cliff House signage still came down on New Year's Eve, promptly followed by a burglary of their memorabilia before it was set to go up for auction. Many of those items were recovered — but the auction was delayed a week by the disruption.
That auction is now underway, and Cliff House memorabilia items are currently up for purchase. Let's take a look at how the auction is going, and if there's anything appealing in your price range.
The structure of the auction is extremely complex, and separated into three different categories. Each of the categories is working on a different time frame. The first category is industrial restaurant kitchen equipment, and the bidding on those items has already closed.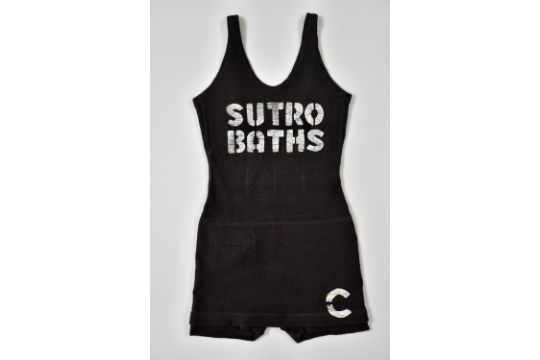 But phase two of the auction is Collectible Cliff House Memorabilia, and that is underway and getting hot. The highest bids are going to Sutro Baths vintage bathing suits, which are currently going for as low as $800 (and realize this can change at any minute), or as much as $1,300 for framed bathing suits, and up to $2,000 for vintage bathing suits with mannequins.
In terms of framed poster memorabilia, these items are currently going for as little as $100 or as much as $1,200, and pretty much every price point in between. If you really want to own a piece of the Cliff House on the cheap, there are vintage Cliff House menus currently going for as little as $20-$30.
There is also antique furniture and very unique items like a carved horse tricycle up for bid. There are more than 600 collectible memorabilia items up for grabs, and there's some really fascinating items to scroll through.
Bidding on some of these items starts cutting off at 10 a.m. PT Friday morning, but this varies by individual item, and some of the memorabilia stays available until well into Friday afternoon.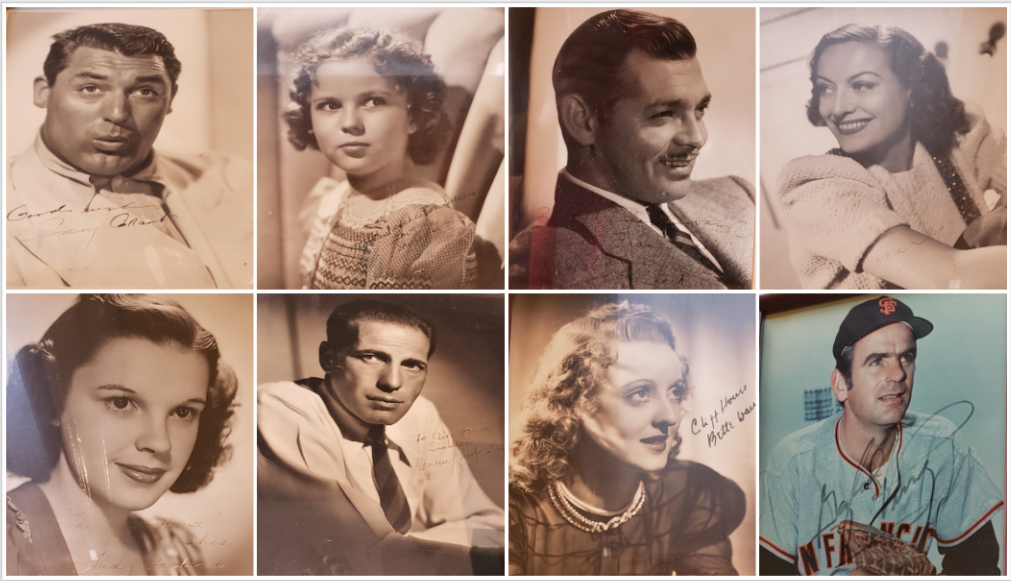 Autographed celebrity photos in the Cliff House auction.
A third category of the auction is "200+ Vintage Autographed Movie Star Photos," including many of the most famous stars who've visited the Cliff House over the years. That bidding does not begin until Friday, and there is no detail on where bids will begin. According to a promotional photo (seen above), autographed photos include Shirley Temple, Clark Gable, Just Garland, and Bette Davis.
The auctioning of these items seems to definitively end this particular chapter of Cliff House history. But that location has played host to many different restaurants since its original 19th Century incarnation, and the NPS has indicated they'll find new restaurant tenants in the near future.