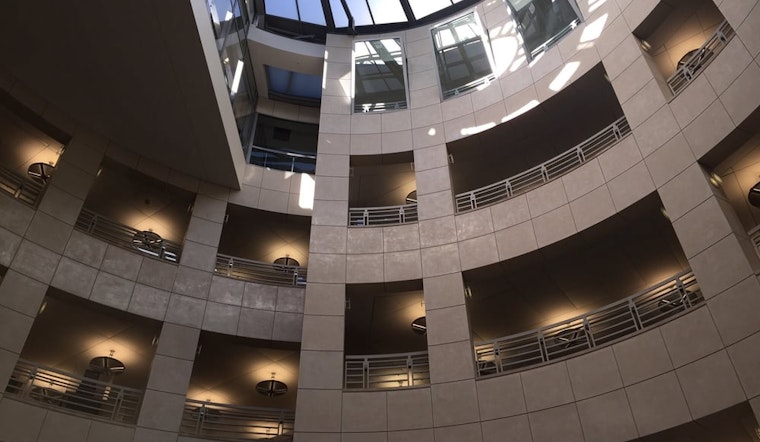 Published on April 20, 2021
The latest domino to fall in the slow reopening of San Francisco is a big deal to bookworms, and to those who need use of a computer station for 50 minutes at a time. Mayor London Breed announced the San Francisco Public Library Main Branch will reopen on Monday, May 3, and a limited number of other library reopenings have been announced as well.
This is not a full reopening, it's only the Main Branch at Civic Center, and only the first floor of that location. That first floor will be under what call a "Browse and Bounce" program intended to get you in and out quickly.
The statement describes Browse and Bounce as a system where "patrons will be able to browse library books, music, movies and more, access free public computers for 50-minute sessions, printers, and photocopiers, have questions answered by library staff, return borrowed materials, pick up holds, use the self-check-out machines, and get assistance with library cards and their library accounts."
Mayor Breed said in the statement that "I know that people have really been missing the library, and though we've adapted to provide more to-go options and online resources, there's nothing quite like getting to browse the shelves and pick out your next book."
The announcement also notes that the Chinatown/Him Mark Lai Branch Library will reopen May 17, and the Mission Bay Branch Library will reopen May 18. No other branch reopenings have been announced yet.
There will be other safety measures in place: building capacity will be limited, distancing will be enforced, and computers will be spaced out and equipped with sanitizing wipes for the 50-minute sessions. Self-checkout will be available, and the SFPL To-Go service will remain in effect.
But most importantly, you can finally return those books you've had since last March.