Just in time for Pride Weekend, SoMa LGBTQ+ bar SF Eagle (398 12th St.) has announced it will reopen Friday after an 15-month pandemic induced temporary closure.
SF Eagle made the announcement on its Facebook page. "SF Eagle reopens this Friday, June 25th," wrote SF Eagle.
To kick off the reopening, SF Eagle will be hosting a Pride Weekend Kickoff and Grand Reopening Party on Friday from 9 p.m. until 2 a.m followed by Disco Daddy on Sunday from 7 p.m. until 2 a.m.
Opened in 1981, SF Eagle is currently owned by Lex Montiel. Hoodline reached out to SF Eagle for comment but did not immediately receive a response.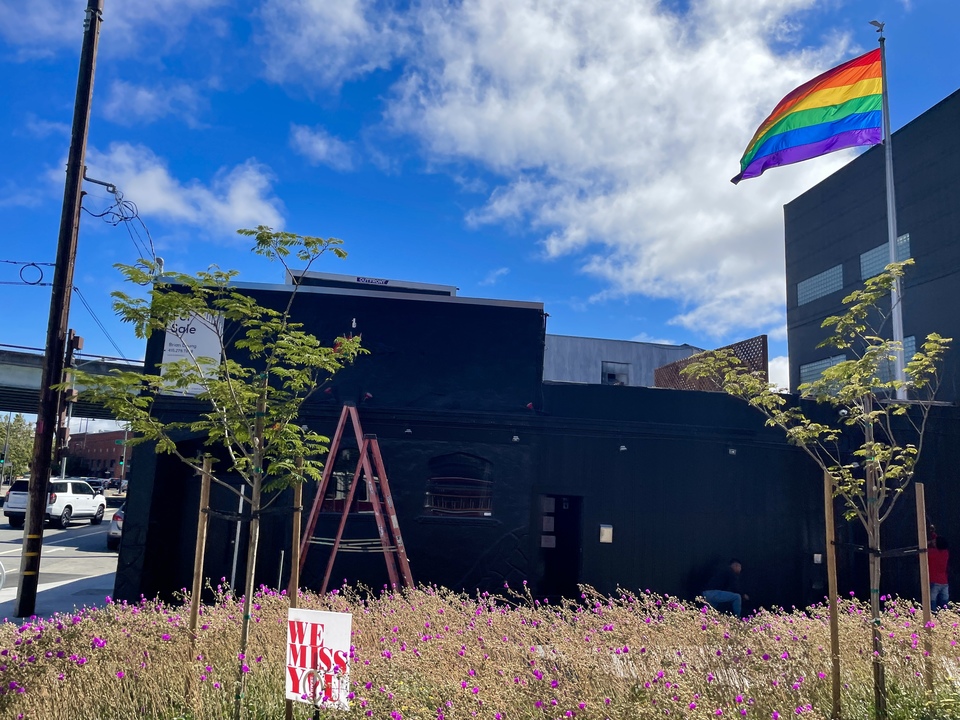 SF Eagle reopens Friday, June 25. | Photo: Steven Bracco/Hoodline
When a Hoodline reporter visited the bar today, workers could be seen painting the exterior of the bar and preparing it for reopening.
As Hoodline readers will recall, the future of SF Eagle remained in doubt after the building was listed for sale in September.
A listing for the approximately 3,000 square foot property shows an asking price of $2.99 million.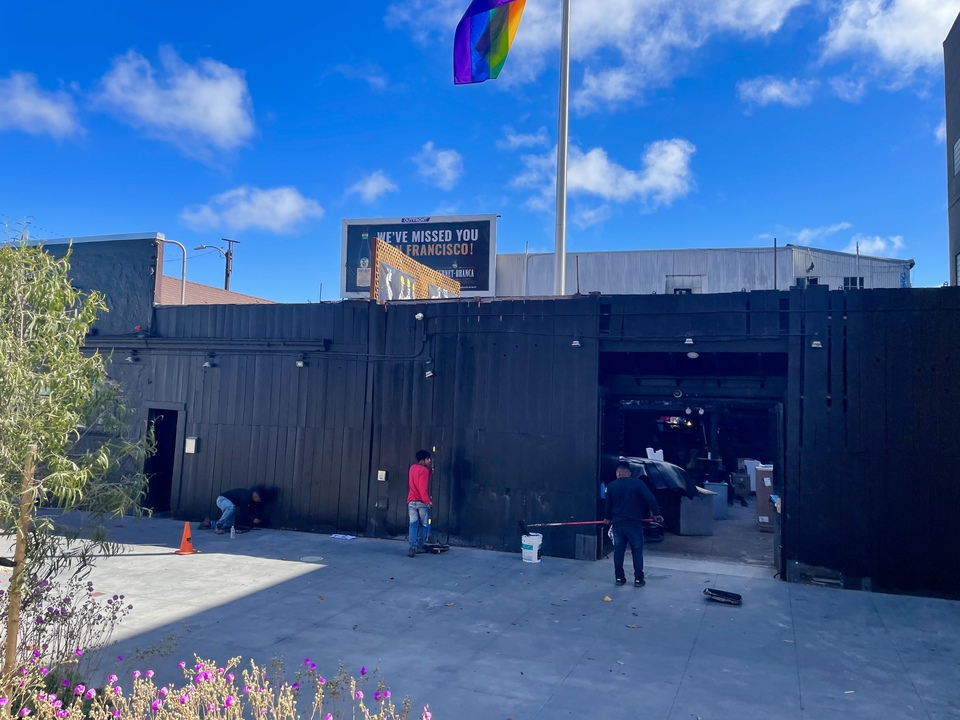 Workers prepare to reopen SF Eagle. | Photo: Steven Bracco/Hoodline
In April, Compass Real Estate agent Brian Leung told the Bay Area Reporter that the property had not been sold. Bar owner Lex Montiel also declined to comment at that time.
This wasn't the first time the Eagle has been in jeopardy. In 2011, the bar closed to become an upscale restaurant. After queer organizers rallied around it, it was purchased by a different set of owners, who promised to keep it as a gay bar. It reopened in 2013.
Last month, San Francisco's Historic Preservation Commission unanimously voted in support of landmarking the bar. Landmark status will provide some political protection for the Eagle, and would make it more complicated if an owner wanted to demolish it.