Pastrami sandwich shop Hot Johnnie's is now open at 4077 18th St. (at Castro), formerly the home of Nizario's Pizza. Hot Johnnie's official first day was Saturday, August 1.
Hoodline broke the news about the new pastrami shop in May.
"It feels incredible," owner Jonathan Young tells Hoodline about the opening. "It was a crazy ride, I can't believe I opened the doors." Young has also leased the adjoining space at 4079 18th St., previously occupied by Dashing Sole.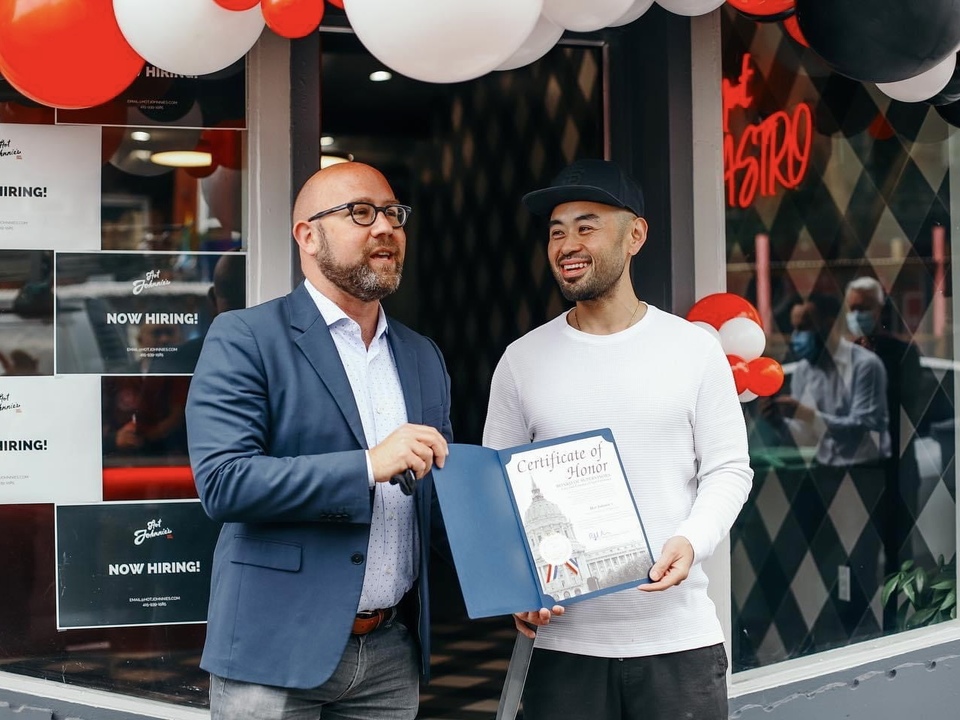 District 8 Supervisor Rafael Mandelman (left) and Jonathan Young (right) on opening day. | Photo: Hot Johnnie's/Facebook
"It feels like I conquered this giant monster that's San Francisco," said Young about the permitting and approval process. "It's a gauntlet, running through it there are so many different layers of bureaucracy and I was paranoid the whole time that something would go wrong."
Young tells Hoodline that initial reaction to Hot Johnnie's has been positive. During Young's first two days of business, he said the shop sold out of pastrami.
According to Young, he's spent the first week settling in and getting the logistics down. "It was trial by fire," said Young. "There's only so much preparation we could do."
Young said business has been steady this first week but he's noticed a difference in foot traffic since the new mask mandate went into effect last Tuesday. "We're doing pretty well considering the mask mandate going back into place," said Young. "There's not as many people out on the streets."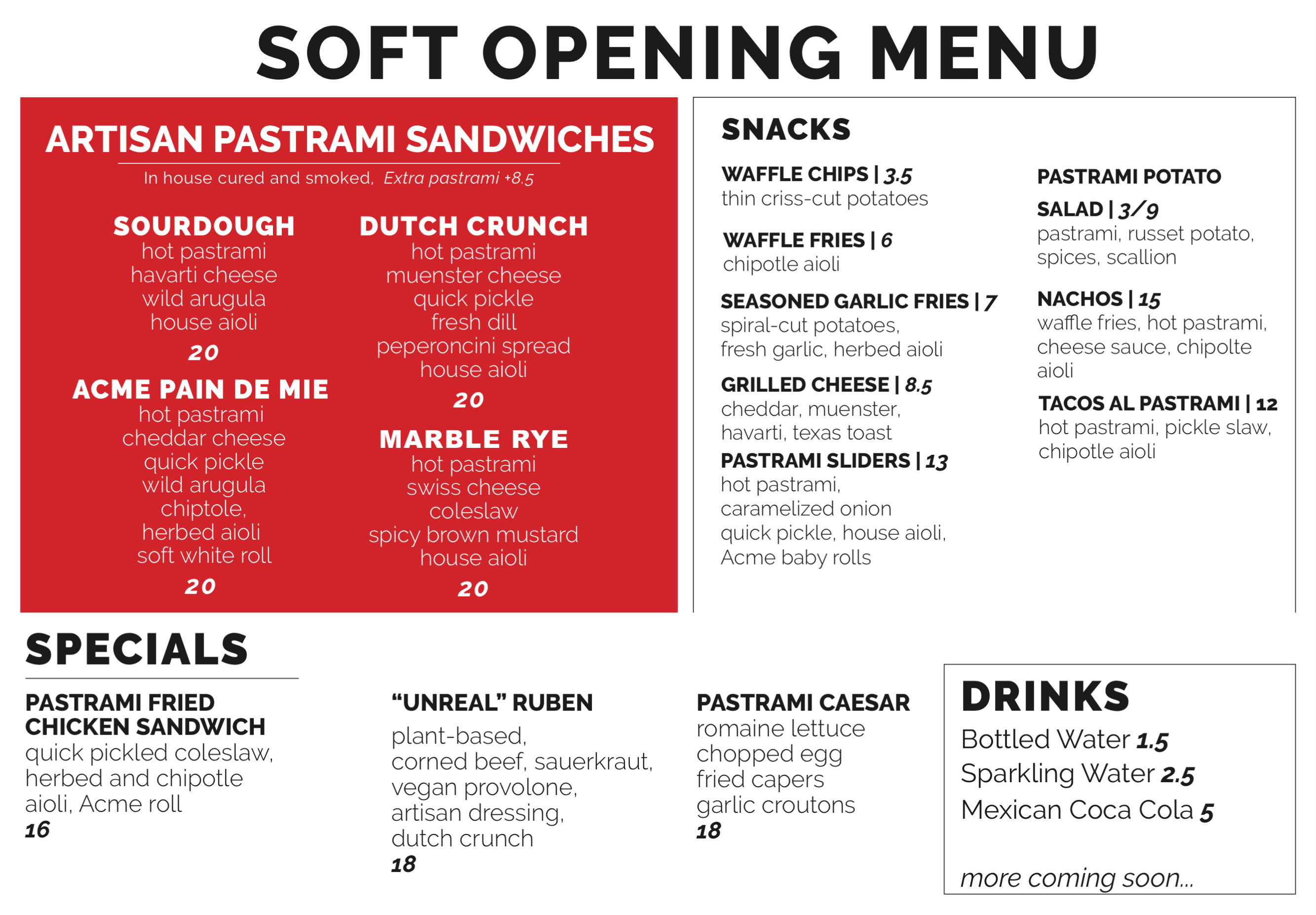 The current menu at Hot Johnnie's. | Image courtesy of Hot Johnnie's
Customers ordering food from Hot Johnnie's will have a variety of options including the signature Pastrami sandwiches ($20). Young tells Hoodline he's built the entire menu around the pastrami which is made on-site.
"I also wanted something for everyone, so I introduced the pastrami fried chicken," said Young. Young explained that it's a fried chicken sandwich ($16) made with pastrami spices.
Nachos ($15) made with waffle fries instead of chips are also available. "It's pastrami cheese fries," said Young.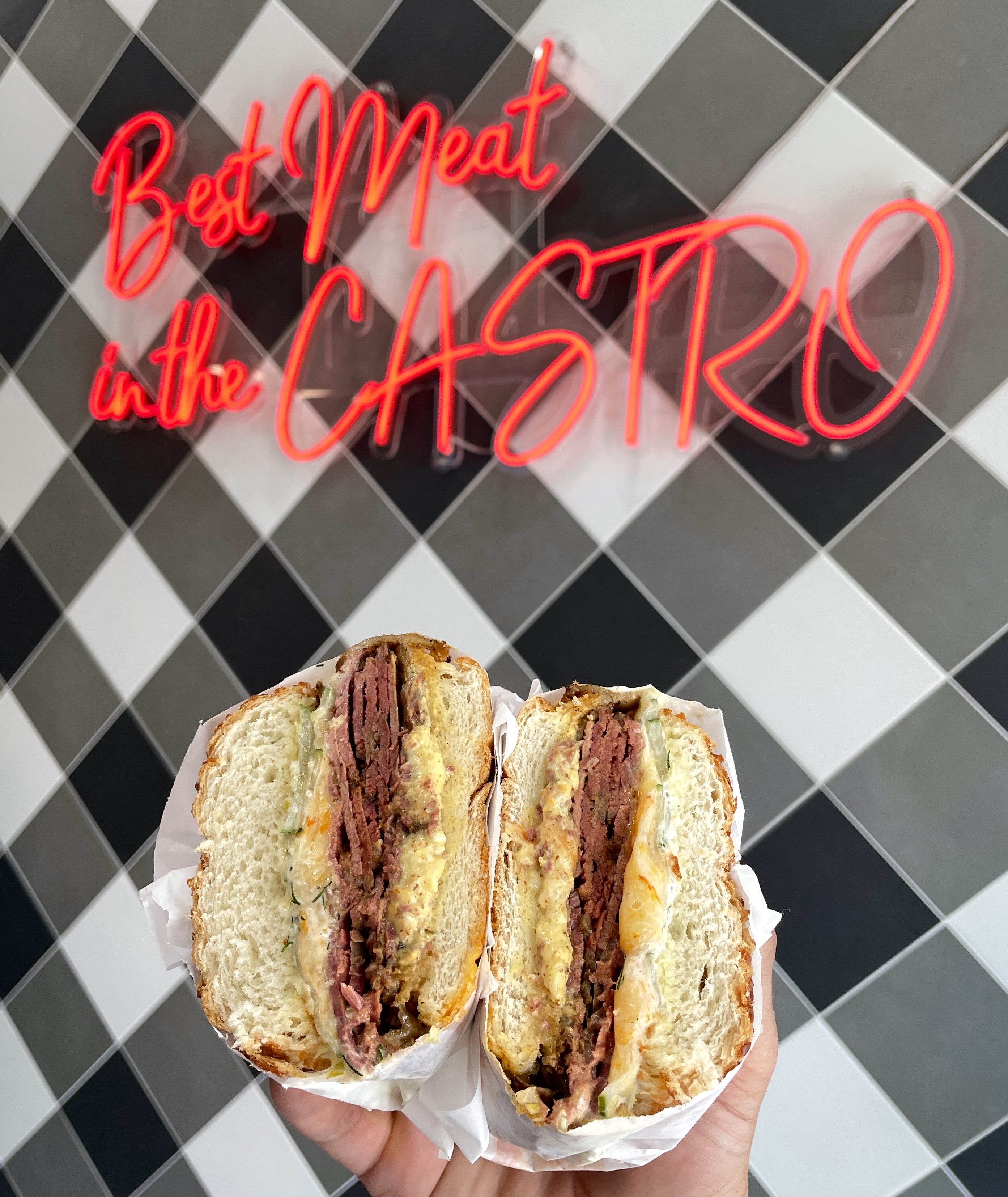 Hot Johnnie's dutch crunch pastrami sandwich. | Photo: Steven Bracco/Hoodline
Vegan customers can order the "Unreal Ruben" ($18), which is a plant-based corned beef sandwich. "I didn't want to lose business from alienating people who are with a person who has special dietary restrictions," said Young.
Additional menu options include a Caesar salad, garlic fries, grilled cheese, sliders, potato salad, and tacos. Young said he's also currently working on finding gluten-free bread and is testing options.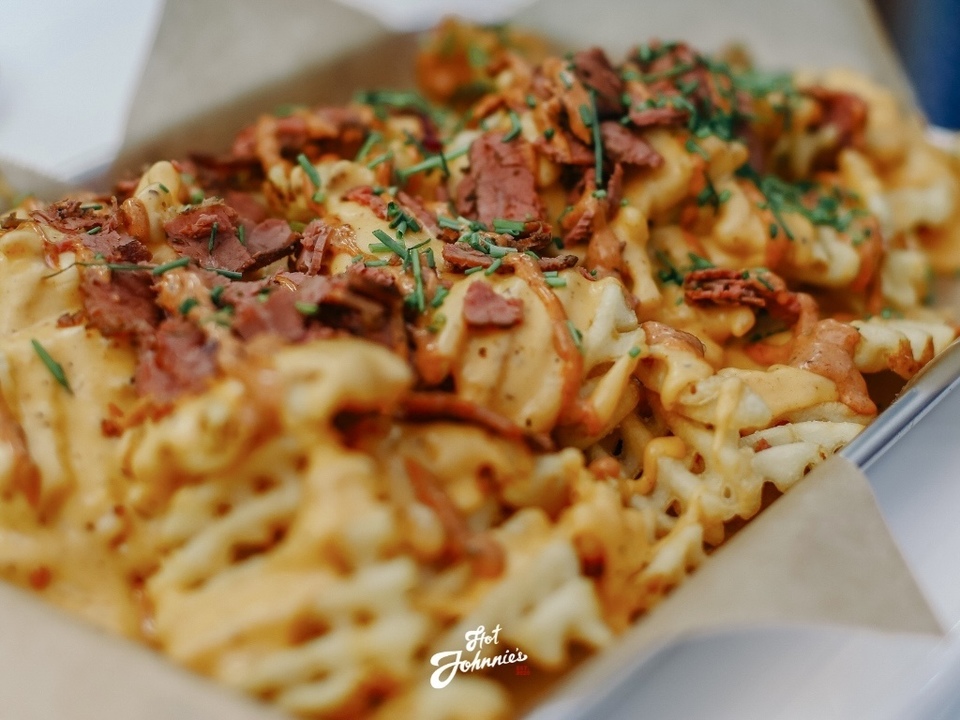 Nachos at Hot Johnnie's. | Photo courtesy of Hot Johnnie's
Customers at neighboring bars including Midnight Sun, The Mix, and Moby Dick can also phone in food orders and have their food delivered to their barstool.
In the coming weeks, Young said he'll be adding a beer and wine license and he plans to offer a selection of bottled beer, canned wine, White Claws, and mimosas. On the weekends, Hot Johnnie's will offer bottomless mimosas.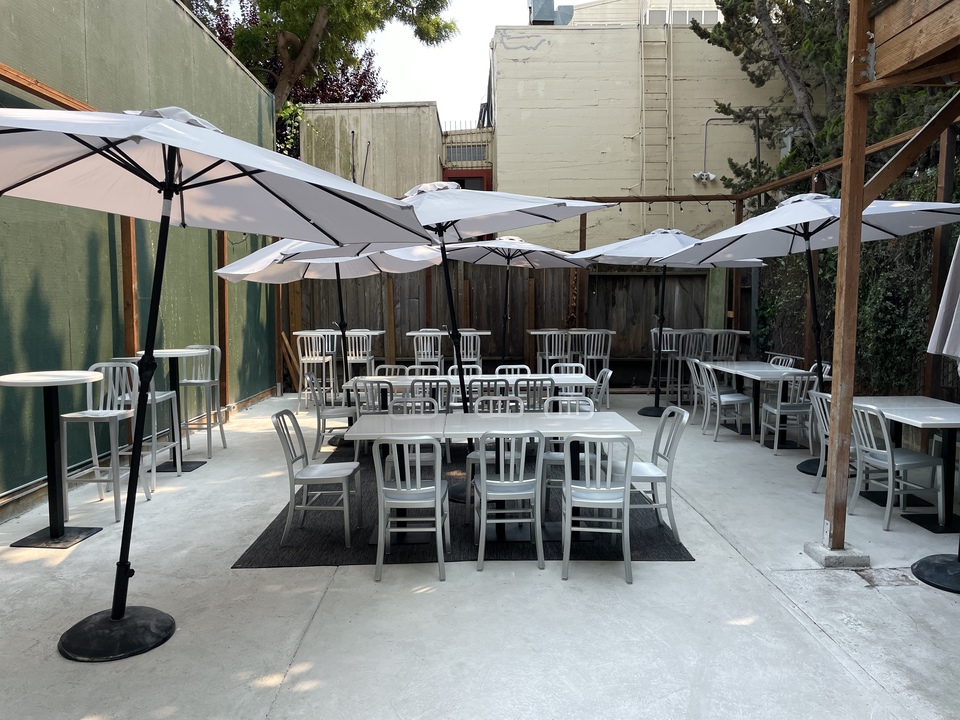 Hot Johnnie's back patio. | Photo: Steven Bracco/Hoodline
One of the highlights of Hot Johnnie's is its spacious back patio — a space previously not in use by the former businesses here. Young said the patio has a capacity for approximately 6o people.
The patio was approved through the city's Shared Spaces program, which according to Young streamlined the process. At this time, Young said he's not planning to take over a parking space along 18th St.
"I'm really excited about the patio," said Young. "People are lit with joy when they see it."
"They are amazed and wowed," added Young. "It has so much potential."
---
Hot Johnnie's is open Sunday, Tuesday, and Wednesday from 11:30 to 5 p.m and Thursday through Saturday from 11:30 to 9 p.m. Closed on Monday.