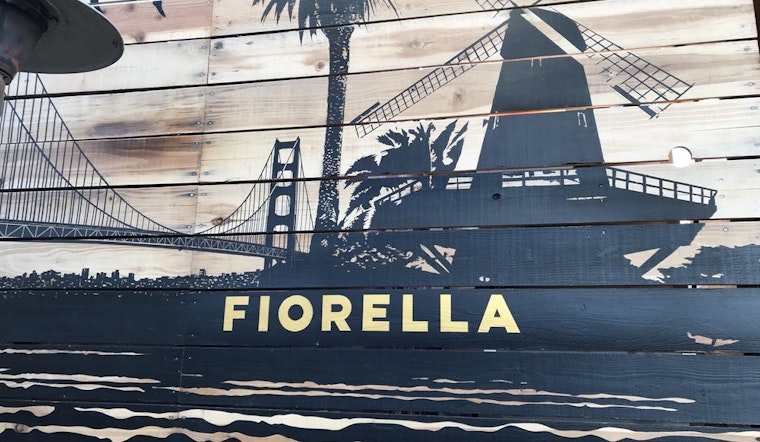 Published on August 26, 2021
Fans of the wood-fired pizza restaurant Fiorello have been checking that restaurant group's Instagram page religiously for the last month, since they posted on July 22 that the new Fiorello Sunset was soon to open. Job postings went up July 23, a July 27 post noted "Our custom oven at our new Sunset location is our biggest yet," they also teased a preview dinner August 16, and then the biggie announcement August 17 that "Our new Sunset location has a full liquor license! That means COCKTAILS! We'll be announcing our opening date soon."
View this post on Instagram
But the real news broke Tuesday, when Fiorella finally announced, "The wait is over! We're finally welcoming you to our Sunset location! Join us for our soft opening beginning tomorrow (wine and beer only!) as we ramp up for our official opening next week."
View this post on Instagram
As they'd previously noted, the new location will feature "Bay Area Toile" wallpaper by Flavorpaper, which features local celebrities like Joe Montana and E-40. The new location will also be the first Fiorella with a rooftop outdoor dining area, which does have an awning and heater lamps.
View this post on Instagram
Eater SF has the additional delicious detail that the location "holds a special place in the heart of Fiorella co-founder Boris Nemchenok — it's the site of the first American restaurant his parents dined at when they emigrated from the Soviet Union in 1983." Nemchenok and co-owner Bradon Gillis own both other Fiorella locations in Russian Hill and the Outer Richmond, as well as the Richmond District's Violet's Tavern.
View this post on Instagram
We'd reported in December 2019 that this Fiorello would be coming to the former Park Chow space, and a soft opening is already underway. But if you'd like one of those cocktails above, from the mind of former Lolinda bar director Candace Jae, that will have to wait until their full opening on Monday, August 30.