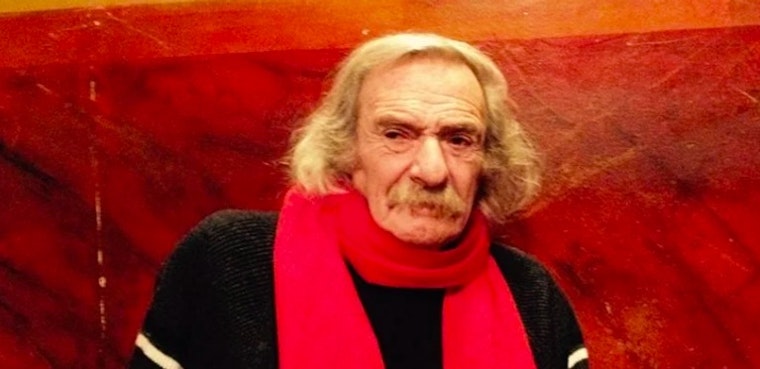 Published on September 30, 2021
A celebration of the life of San Francisco's fourth poet laureate will wind through North Beach on Saturday, hitting several of his favorite haunts.
Jack Hirschman passed away on August 22, 2021, at the age of 87, after a life of poetry, art, and social activism. He moved to San Francisco in 1973 and was a steady presence in the North Beach neighborhood, supporting artists and poets from the City and around the world. He was named the San Francisco Poet Laureate in 2006, despite backing then-Mayor Gavin Newsom's opponent in the 2003 mayoral race. He started the International Poetry Festival in 2007 and became the San Francisco Public Library's poet in residence in 2009.
He passed away in his home just minutes before he was slated to speak to an online gathering of the World Poetry Movement, an organization he helped launch. To honor his memory, a procession will occur through North Beach on Saturday, October 2, 2021, starting at noon at Specs' Bar (12 Adler Place/William Saroyan Place), where a community altar will be constructed and blessed to live music. Attendees can then join a Second Line procession to Caffe Trieste (601 Vallejo St.) for music and poetry readings before proceeding up Grant Avenue to Live Worms Gallery (1345 Grant Ave.) for a tribute to Hirschman. The event will move to Washington Square Park (Columbus Avenue and Filbert Street) for a formal program and memorial tribute that is slated to start at 2 p.m. and run until 4 p.m.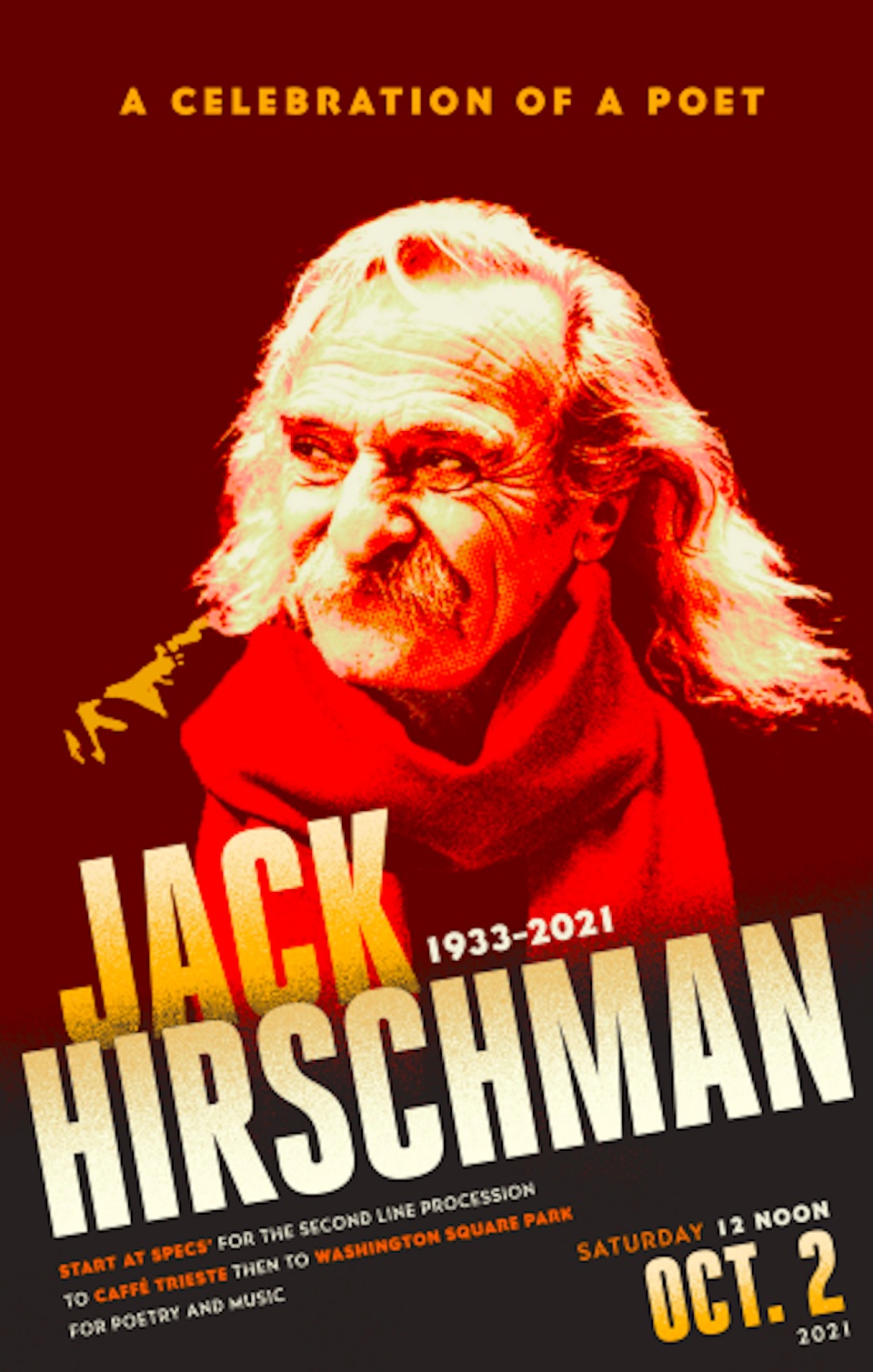 Friends and admirers of Hirschman are invited to bring items to include in the community altar. Masks and proof of COVID-19 vaccination are required indoors at Specs, and the majority of the events will take place outdoors for public health safety.
The event is being promoted by District 3 Supervisor Aaron Peskin's office. According to their press release, Hirshman's major work, The Arcanes, spans three volumes featuring 126 poems spanning 34 years. The World Poetry Movement is sponsoring a month-long call for "poetic actions" to remember Hirschman throughout October.