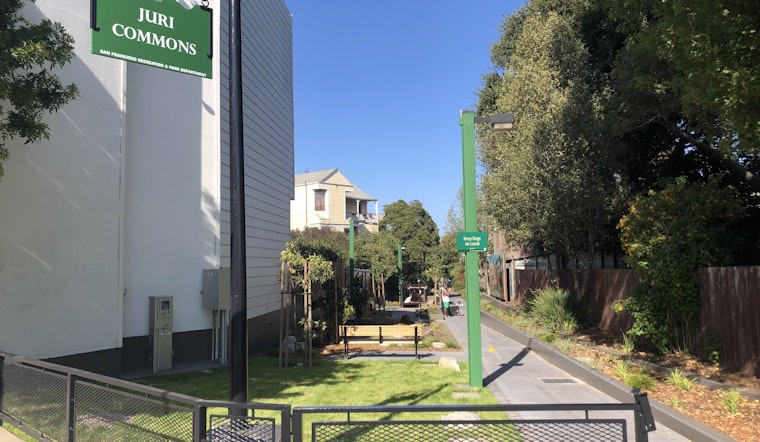 Published on September 15, 2021
The Mission District's Juri Commons is not San Francisco's smallest park, but at a mere quarter-acre, it's pretty close. And historically, it has not been much more than a narrow walkway in between Guerrero Street and San Jose Avenue, adjacent to 26th Street.
Juri Commons reopened following a $1.9 million renovation honoring the Mission District park's railroad history while featuring a redesign w/ new plantings, an improved play space for children, grass for dogs, & an adult exercise area w/ fitness equipment: https://t.co/J42i4kHqY5 pic.twitter.com/RZnJuLKSpY

— San Francisco Recreation and Park Department (@RecParkSF) September 14, 2021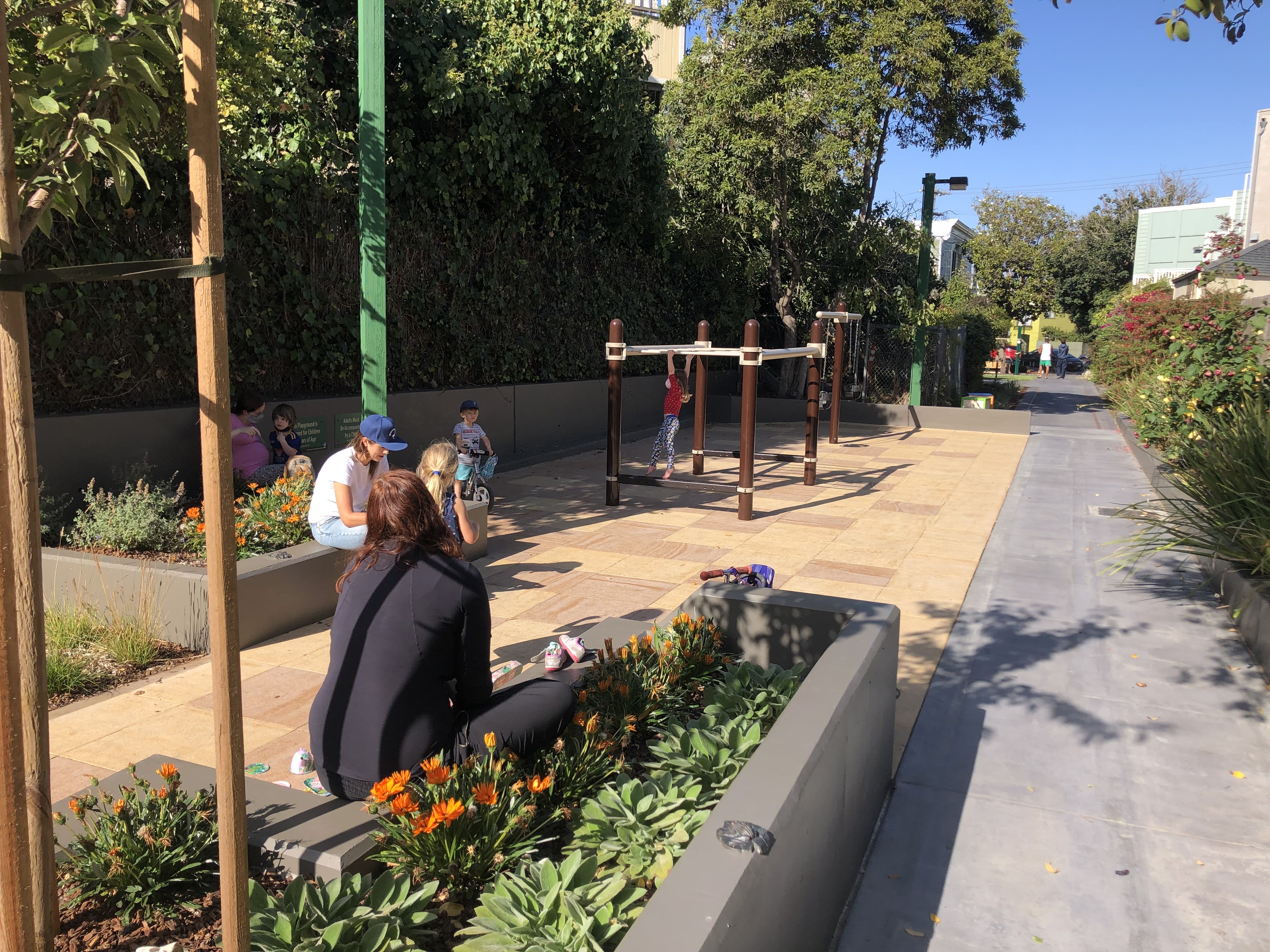 It's a little more than that now, though. The park was reopened Monday with a ribbon-cutting celebration featuring Mayor London Breed, following a $1.9 million renovation. According to a statement from the SF Rec and Park Department, the park is improved "with new plantings, an improved play space for children, grass for dogs, and an adult exercise area with fitness equipment."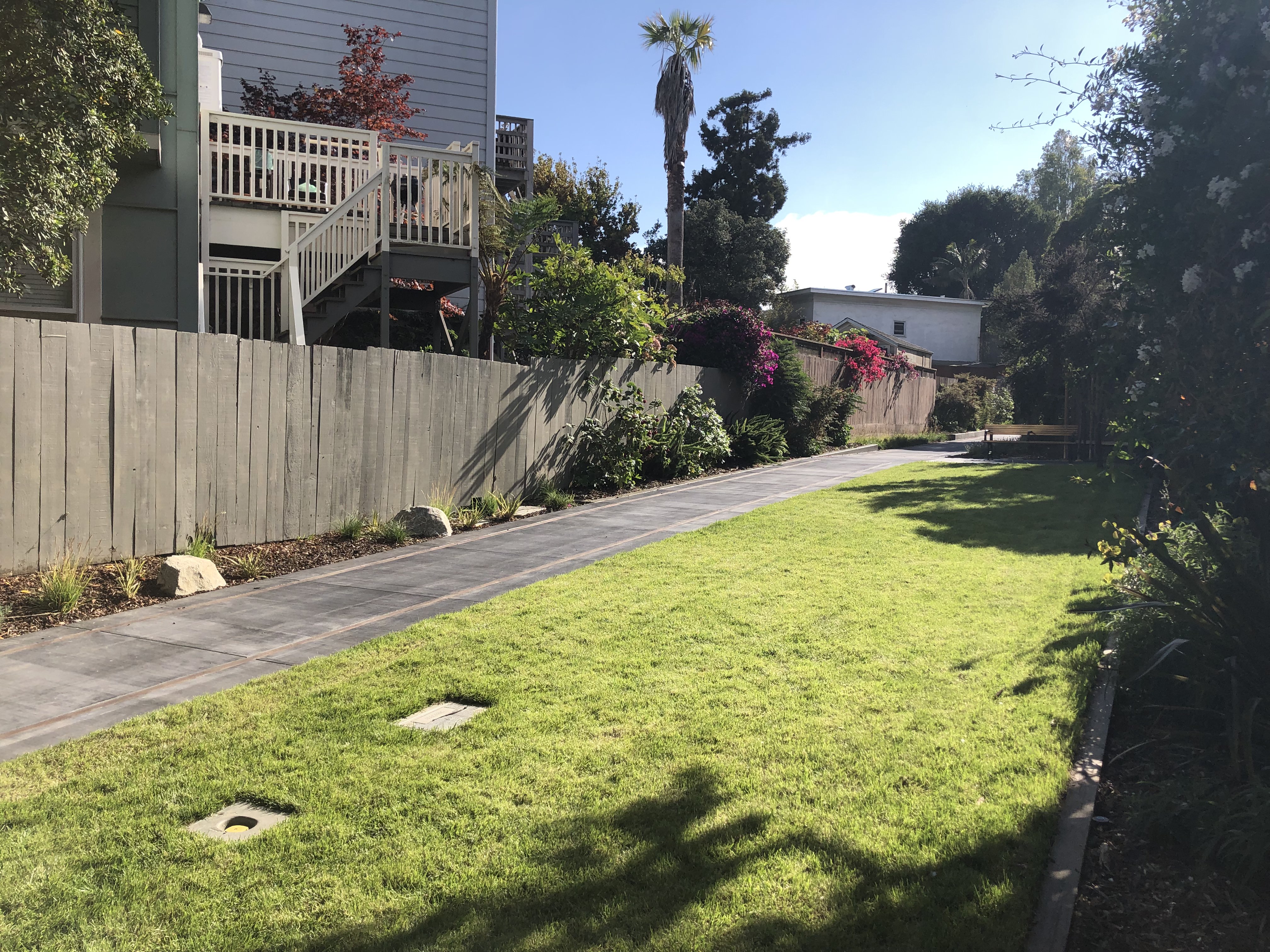 "Juri Commons may be a small park, but it plays a big part in the lives of the many neighbors who visit daily," District 8 Supervisor Rafael Mandelman said at the ribbon-cutting. "After these renovations, Juri Commons is even more accessible for everyone who comes here to play with their children, walk their dogs and enjoy this urban oasis in the Mission."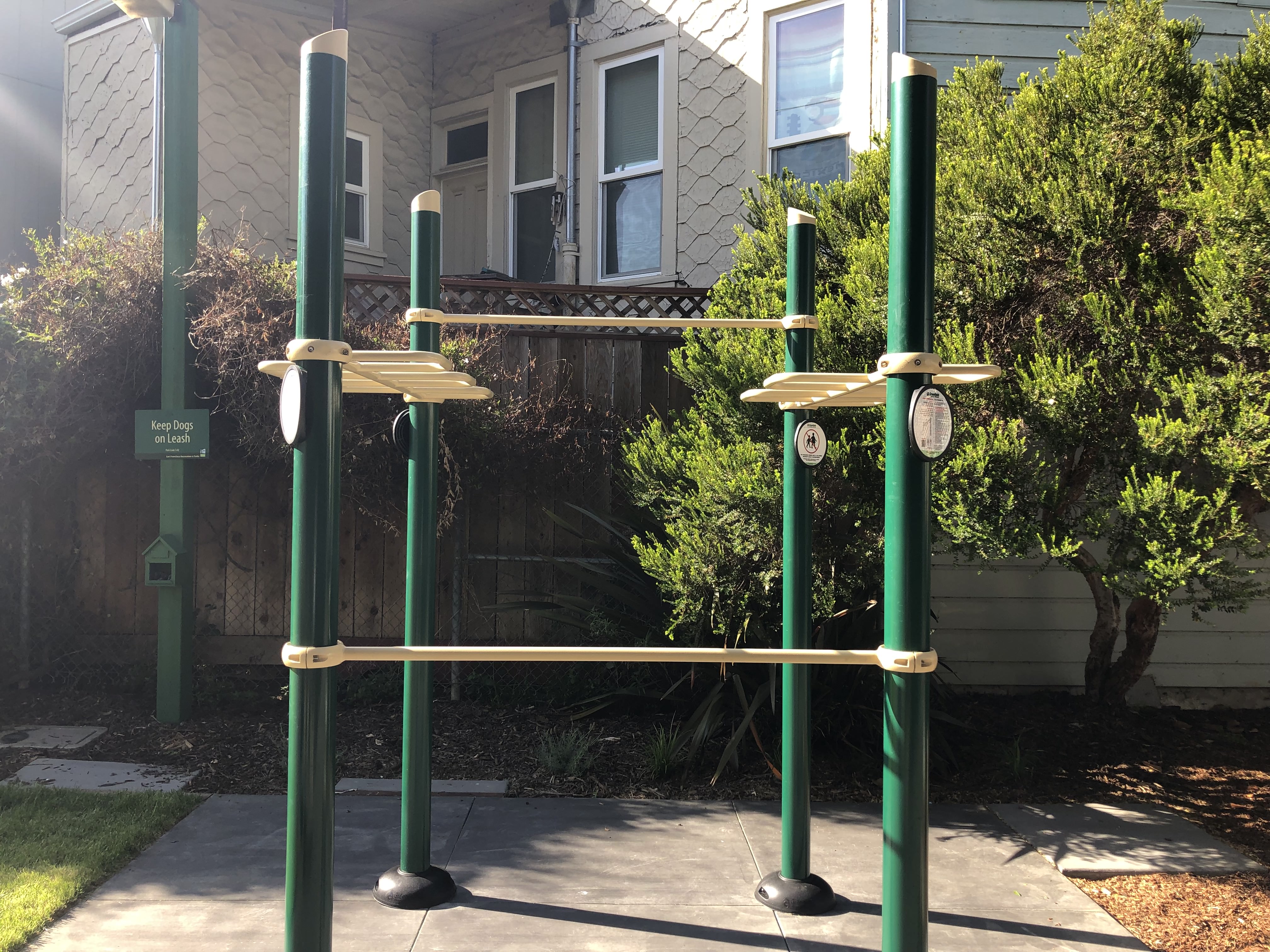 The dog area and new playground are nice, but the "adult monkey bars" are sort of the unique standout element. The most important additions, though, are ones that most visitors may not even notice, which are the wheelchair/stroller accessibility and irrigation improvements.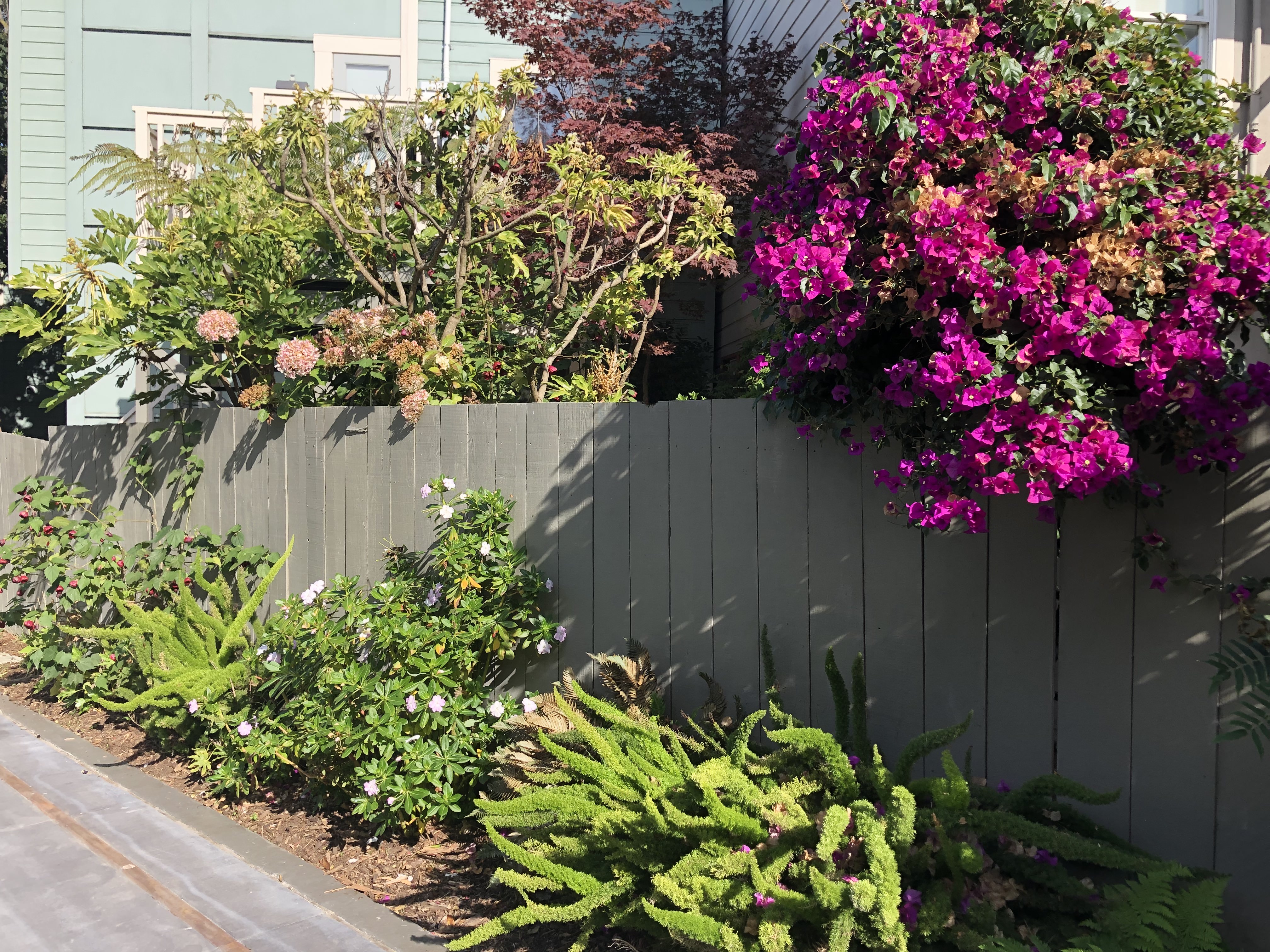 "I'm most excited about the fundamental infrastructure improvements," said Dave Schweisguth, of the Juri Commoners neighborhood group that had pushed for the renovations. "The new path will make it safe and comfortable for everyone to walk or wheel through the park, and the new irrigation system will keep plants healthy and beautiful for longer."