The historic 99-year-old Bank of America building (400 Castro St.) at the corner of Castro and Market streets has been listed for sale for an undisclosed price.
Built in 1922 as a branch of the Bank of Italy, the bank would later become Bank of America.
The building is currently home to indoor cycling studio SoulCycle and laser hair removal service LaserAway (410 Castro). SoulCycle's lease is set to expire in July 2030 and LaserAway's lease expires in June 2028.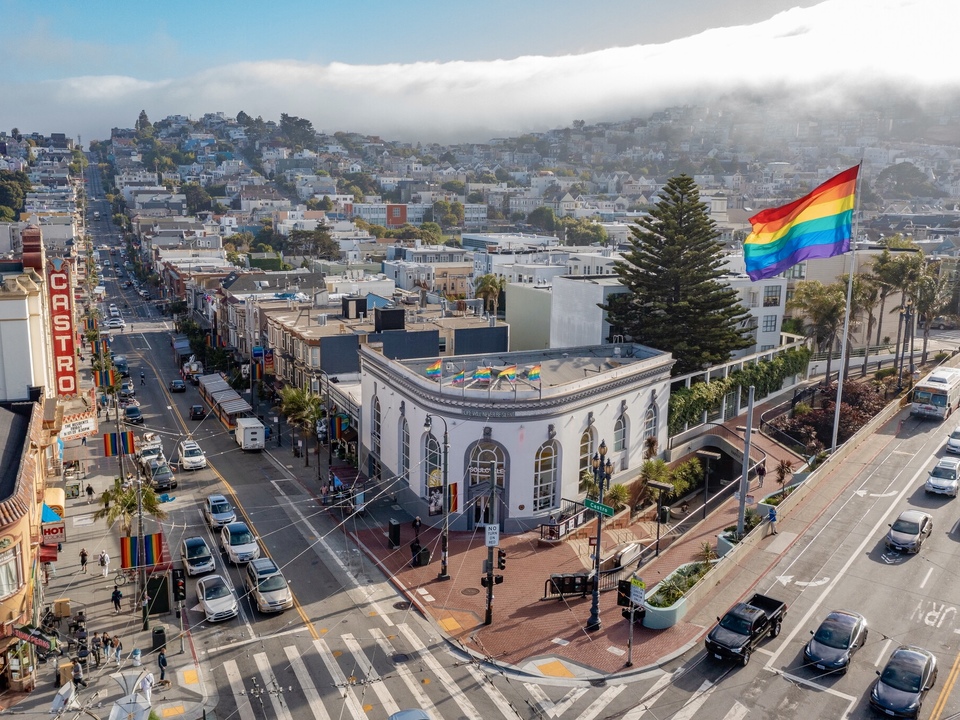 Aerial photo of 400 Castro St. | Photo courtesy of Colliers
Longtime Castro residents will recall Bank of America relocated to its current location at 18th and Castro streets, a former Hibernia Bank location, in the early 1990s.
As reported by Socketsite, in 2013, plans for the proposed burlesque club Randy Rooster fell through. At the time, the building had been in contract for $7.7 million.
The approximately 5,622-square-foot building is currently owned by Lawrence Cushman.
As Hoodline previously reported, Cushman donated $500,000 to the redesign of the adjacent Castro Station and Harvey Milk Plaza.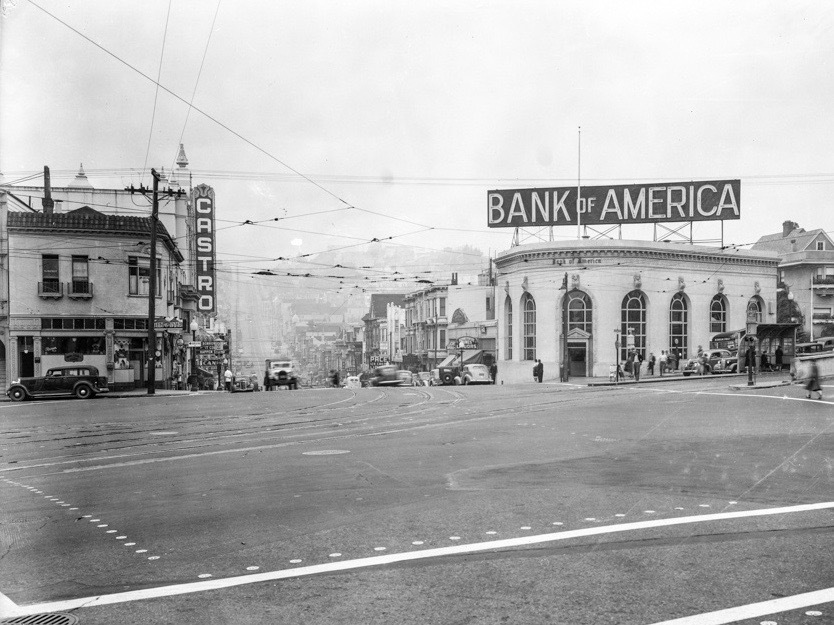 The Castro in 1939. | Photo: OpenSFHistory
Prior to SoulCycle's opening in 2015, the space was occupied by clothing retailer Diesel, which closed in January 2013. Diesel's closure was the start of rumors that an Apple store could open in the space, but those rumors never came to fruition.
West Coast Leather briefly set up shop in September 2013, but closed in February 2014. LaserAway's space was once the home of phone company Sprint.
This isn't the first prominent Castro property to hit the market in the past few months. Back in May, the family-owned Market & Noe Center was listed for sale for $17 million.
The Castro Gas Station (376 Castro St.) directly across the street, which was approved for a six-story development, also recently returned to the market.