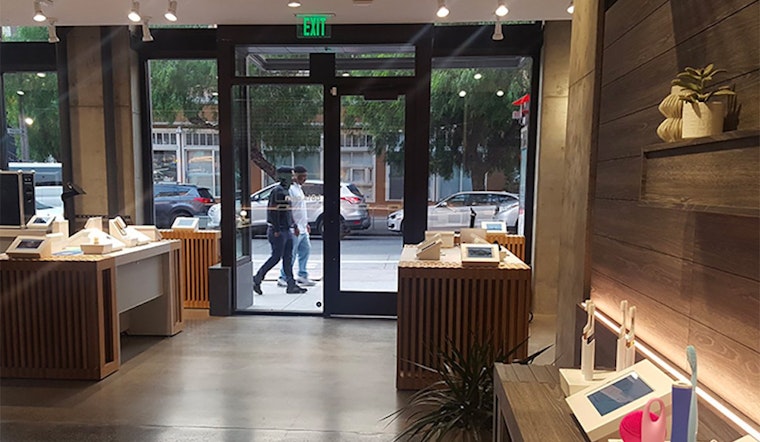 Published on November 30, 2021
The potential for danger is leading more businesses and individuals in San Francisco to contract with private security firms. And that same possibility for peril is leading to scary situations for the very guards meant to deter crime. It's also resulting in hefty bills for people and companies hoping to stay safe.
Retail crime is one of the more major issues encouraging companies to ask for help. Burglars are getting more brazen and retailers more riled as a result.
Though high-end stores like this may resort to taking matters into their own hands, hiring one of San Francisco's Top Security Companies can mean the difference between staying in business or closing your doors for good.
One store, B8ta, an electronics company in San Francisco even had to close because of the ceaseless seizing of its merchandise. It wasn't just the damage to its profits that pushed the store to shut its doors; it was the genuine fear for employee safety, the Chronicle reports. Foot traffic is down approximately 40% and sales are down around 30% since a few years ago, before the pandemic. All of that forced a full closure of one of its brick-and-mortar buildings, plus a pause in its operations elsewhere for over half a year. When it did re-open, the new start came with 24/7 security – a comfort accompanied by a $30,000 bill each month.
B8ta sells expensive equipment and electronics, which makes its storefronts an easy target for burglars. Anyone can walk in, then rush out with a singular $1,500 item within moments. Most of its shops are fine, including those in big cities across the United States, but its San Francisco locations are unmanageable. Researchers say San Francisco contains some of the worst retail crime rates in the nation.
The price tag for protection at B8ta's Hayes Valley location simply isn't something the store could maintain – it costs more than what the company paid five staff members, the Chronicle learned. But for the time being, it's necessary. B8ta's CEO, Vibhu Norby, says the venture-backed model allows them to pay for security guards for now, thanks to $88.5 million in cash from venture capitalists, but that isn't sustainable.
Another issue in San Francisco is that most companies simply aren't able to afford private security. The thought of doing so on a neighborhood-by-neighborhood based sparked an increase in commerce for the protected neighborhoods. Even the installation of security cameras can discourage break-ins and help catch those guilty of committing them. Private security seems to make the biggest difference, but it also comes with a hefty price tag.