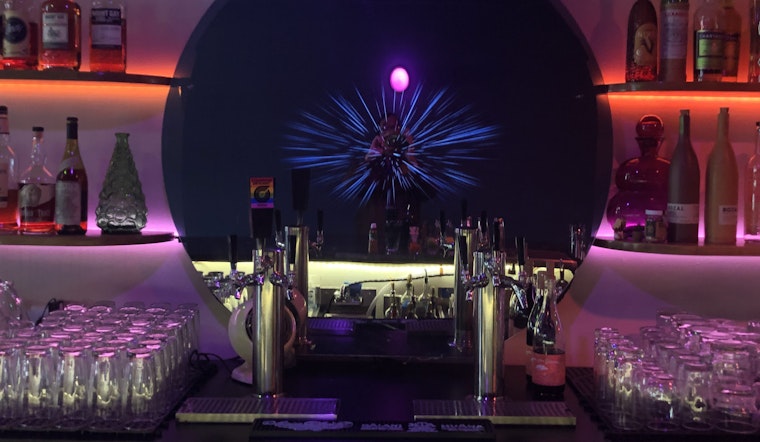 Published on December 07, 2021
Longtime Mission Street bar Virgil's Sea Room announced its permanent closure in February, but its 3152 Mission Street wouldn't stay a black hole for long. Eater SF reported in June that the space would reopen as Mothership, with a "funkadelic space vibe," and under a new ownership team with veterans of nearby bar The Knockout and next-door El Rio. The Chronicle also reported days later that the new Mothership would feature a hanging garden in its redesigned back patio, and would "open September 1 or later in the fall."


View this post on Instagram

It was more "later in the fall," but Mothership had its soft opening in late October, as seen from the October 22 Instagram post above. Hoodline got a chance to check out both the new space-age interior, and the back patio hanging garden that does not disappoint.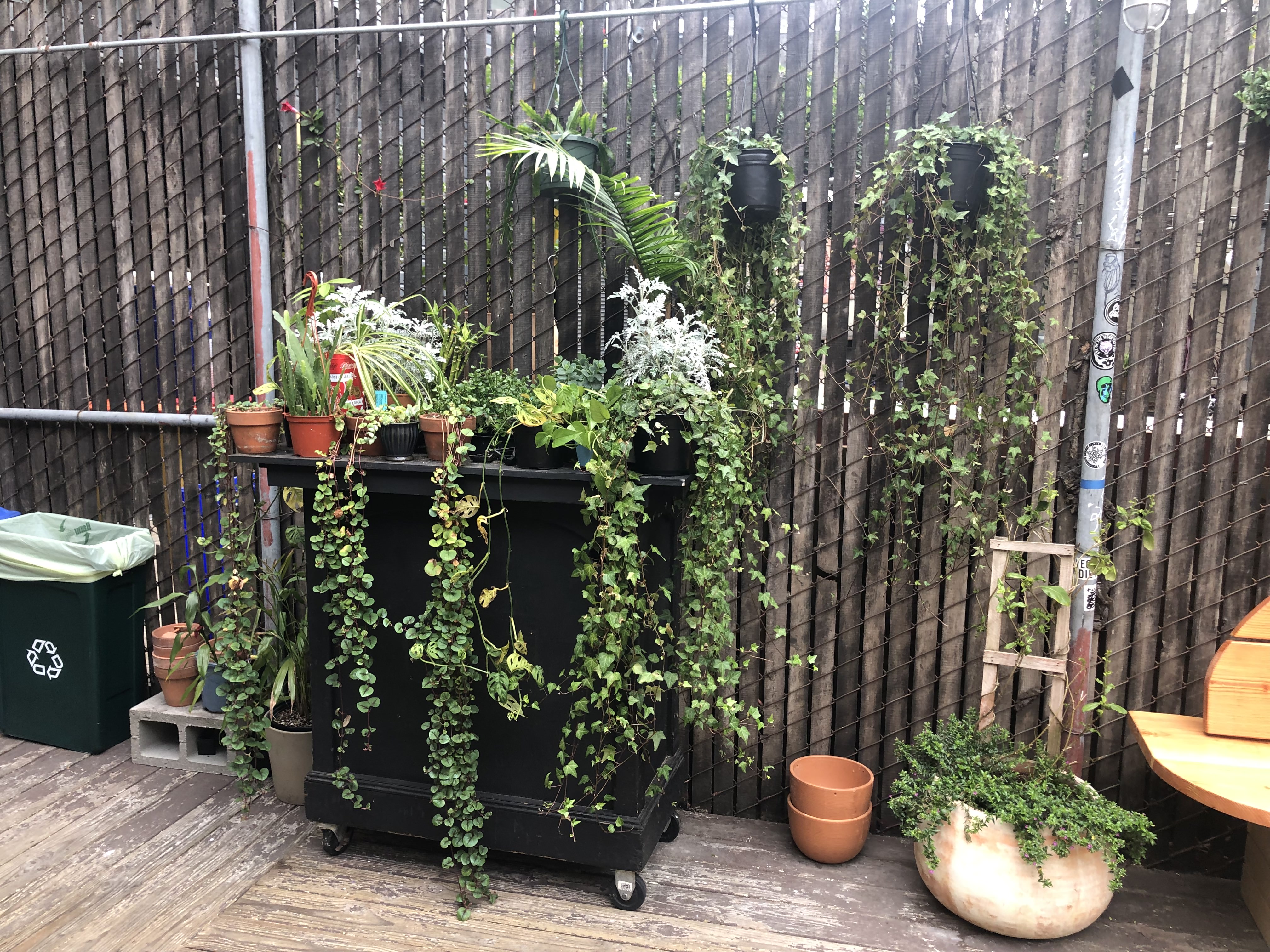 Image: Joe Kukura, Hoodline
"It has a galactic feel to it," co-owner Sean Mabry tells Hoodline. "We wanted to toe the line between organic and a space-age feel in here."

The venue's most space-age centerpiece may be the mirror with an animated display. Photos do not do it justice, so we've embedded the brief video above, and the mirror has several other dazzling displays.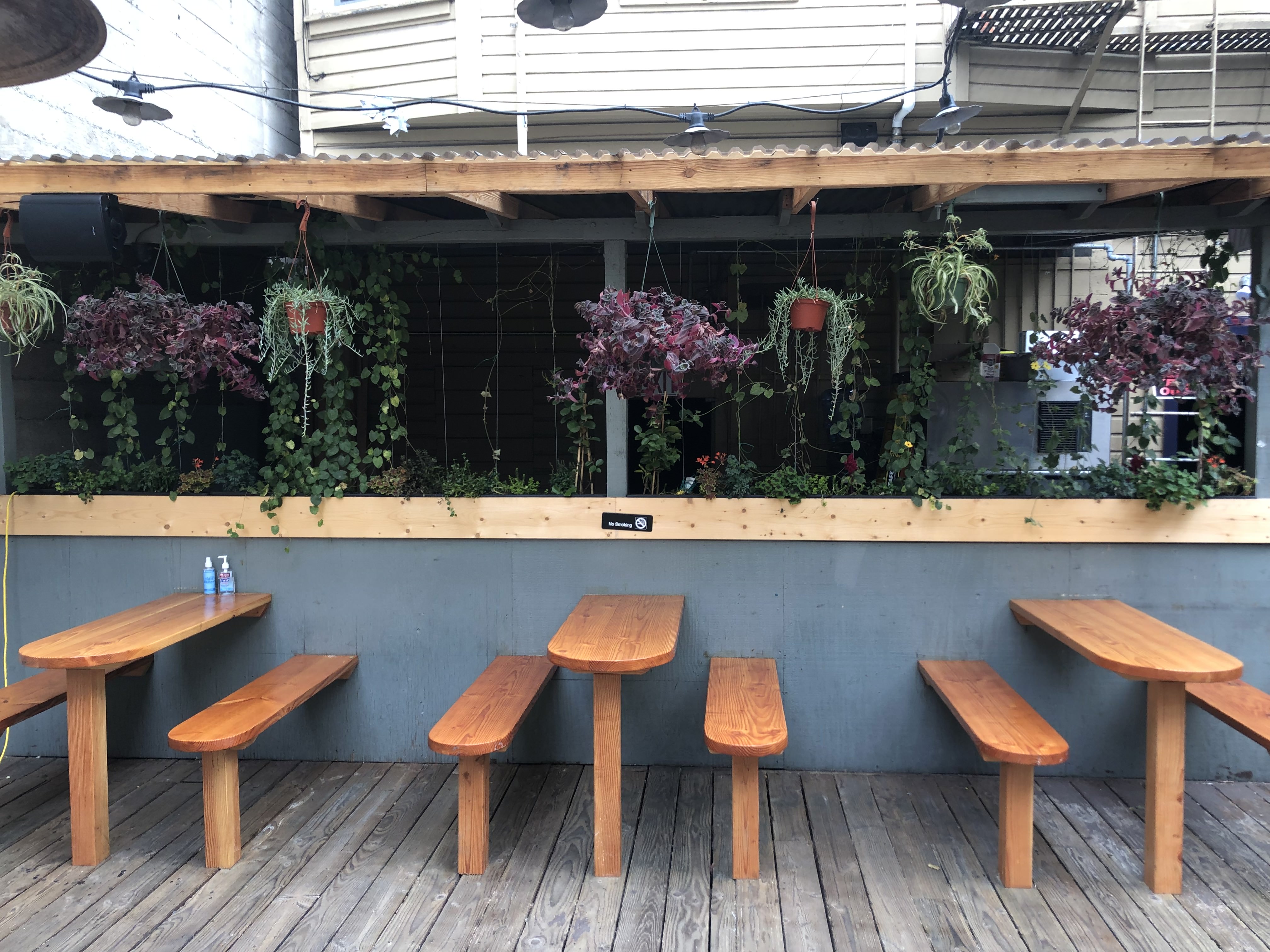 Image: Joe Kukura, Hoodline
But the remodeled back patio is the larger gathering space, a happy coincidence with the pandemic still afoot. There are new patio tables and benches, plus an impressive amount of greenery in the chic backspace.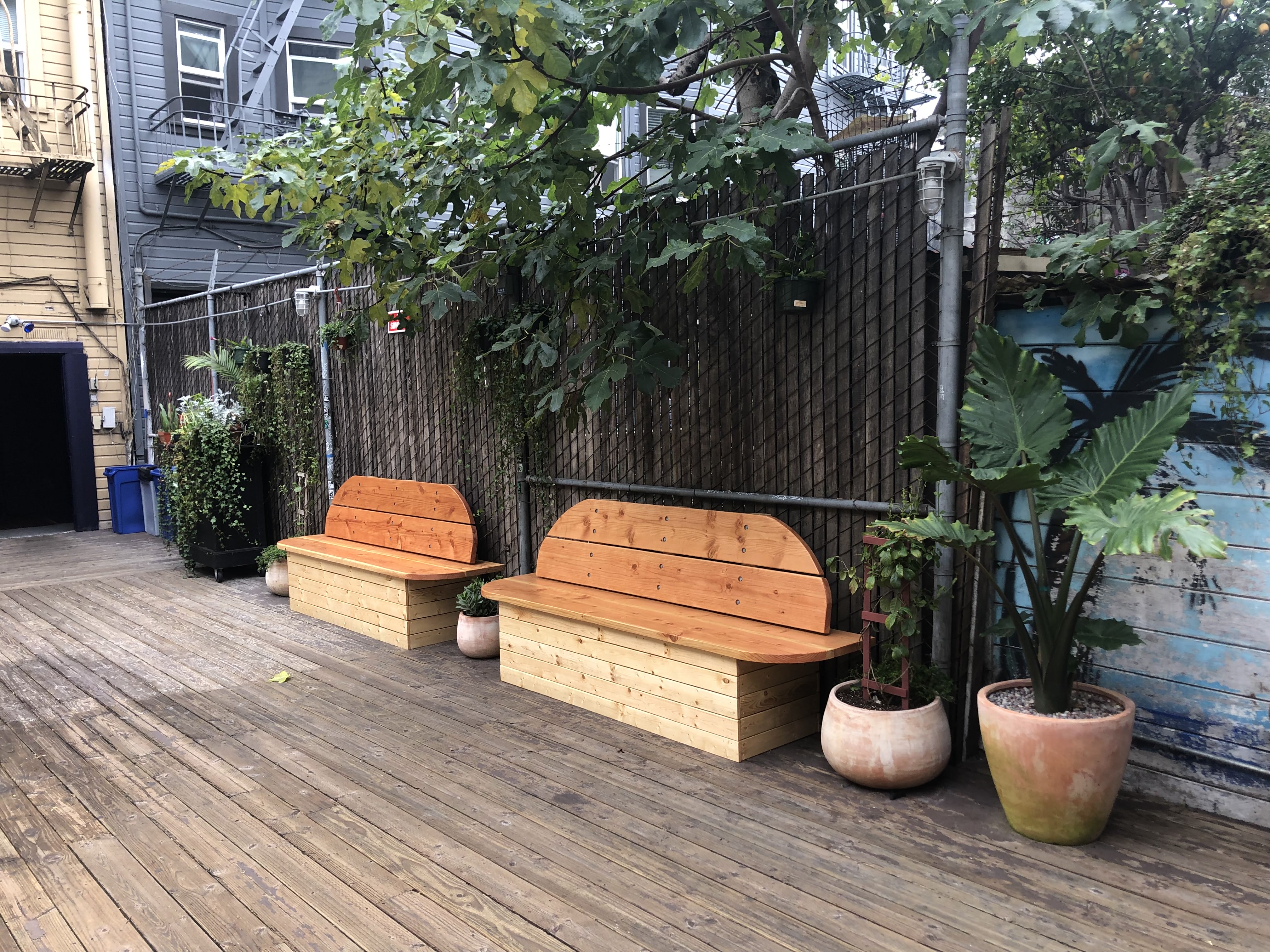 Image: Joe Kukura, Hoodline
Mabry is a ten-year-plus veteran of nearby bar the Knockout, while co-owner Joanna Ricco mixed drinks for eight years at next-door El Rio, and the third co-owner Alicia Griffiths has tended bar Brass Tacks and Junior. That diversity in background is also reflected in the bar's DJ lineup, a schedule generally available on the bar's Instagram page.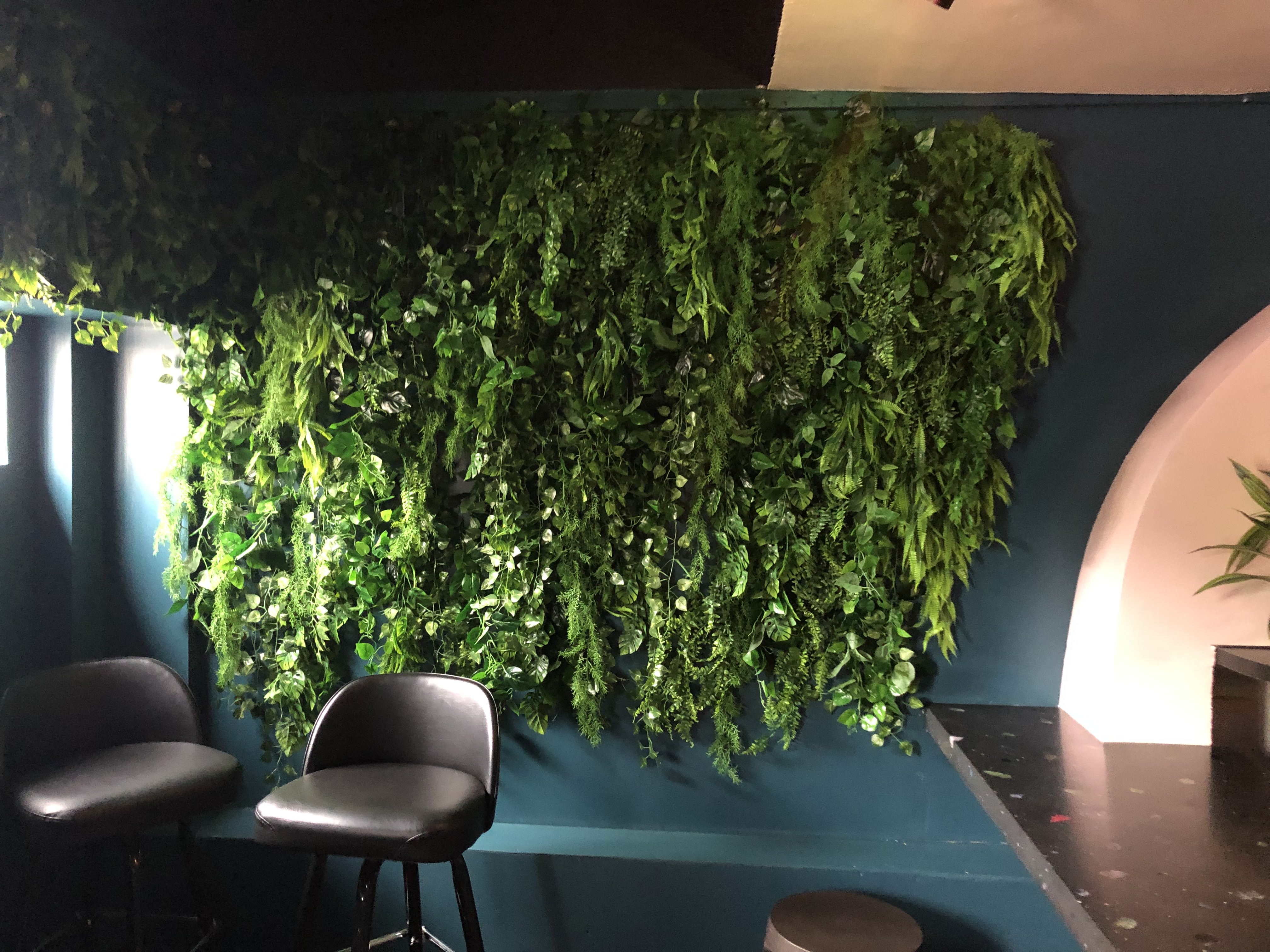 Photo: Joe Kukura/Hoodline
"We have a pretty wide variety of different genres and vibes happening," Mabry tells Hoodline. "Lots of different DJs from the community, old friends of ours, people that have hit us up. Having events that bring in different, diverse communities is important to us."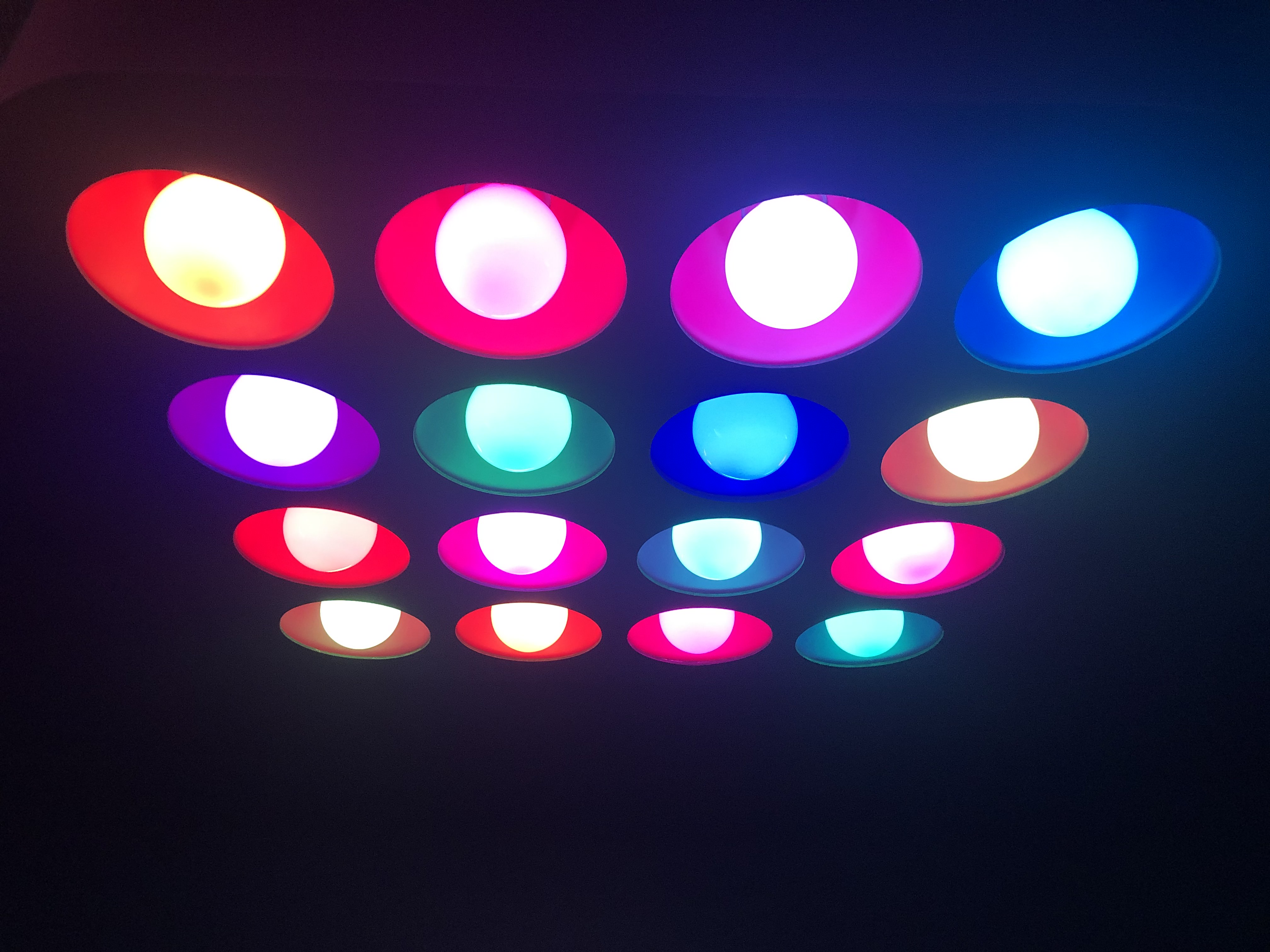 Image: Joe Kukura, Hoodline
Certainly the craft cocktail menu is a big attraction too, with an inspired selection of gin, tequila, and vodka concoctions, as well as margaritas by the pitcher. "Our Happy Hour is weekdays, Wednesday, Thursday, Friday," Griffiths tells us, but noting the bar is not open Mondays or Tuesdays.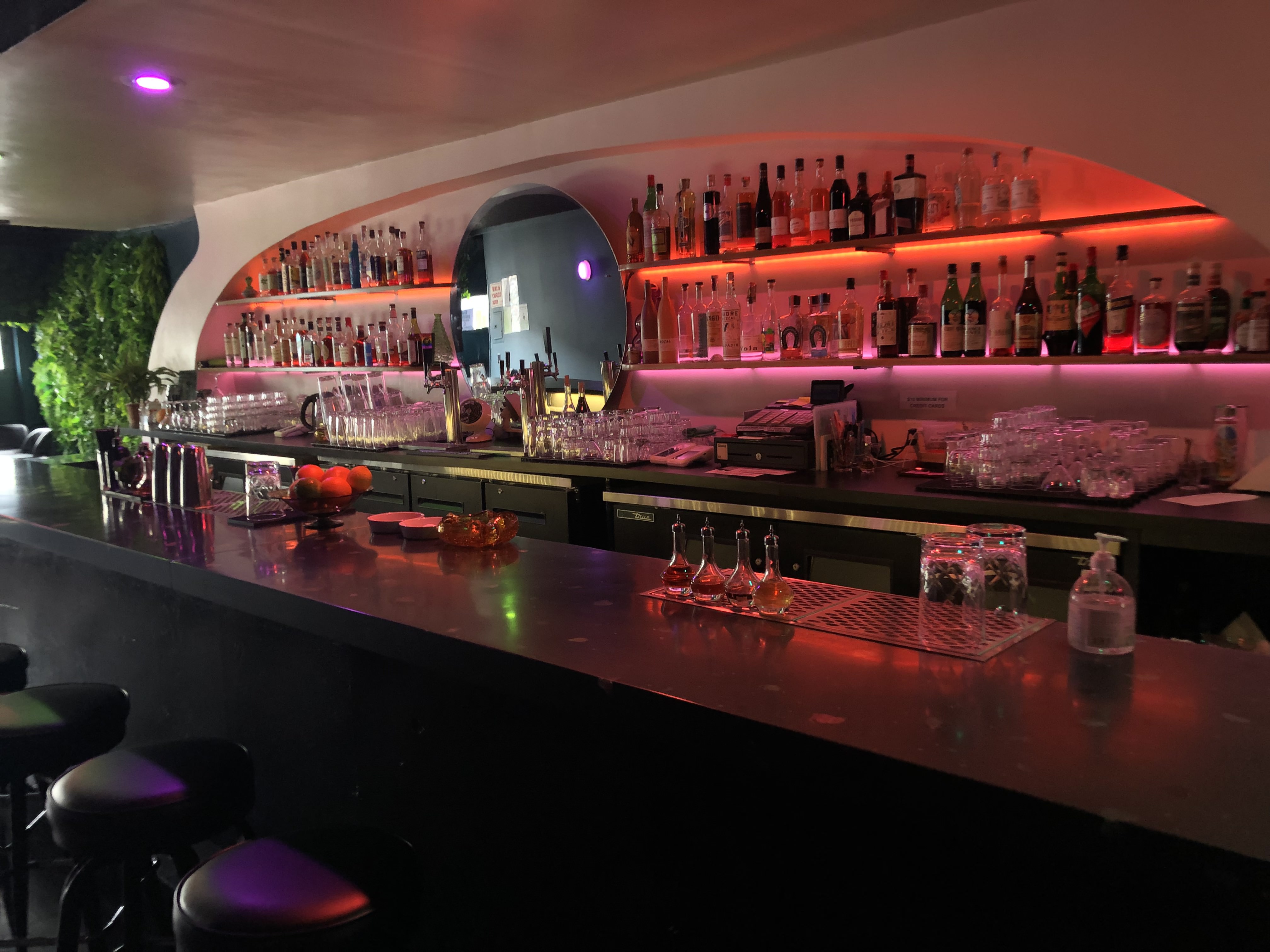 Image: Joe Kukura, Hoodline
Mabry assures us that the weekly schedule will someday expand, and is "due to change once we finish all of our construction projects — all of the the things that require two days off."

Mothership is open Wednesday through Friday starting at 4 p.m., and Saturday-Sunday starting at 2 p.m., at 3152 Mission Street (between Cesar Chavez and Valencia Streets).