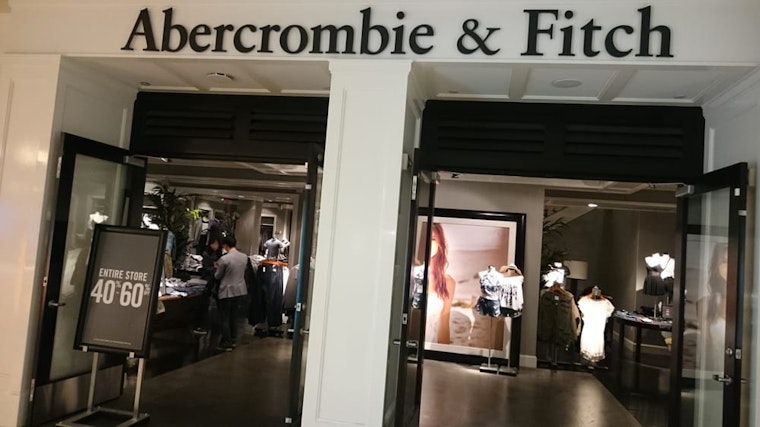 Published on January 18, 2022
The latest retail casualty in the ongoing shutter parade around Union Square — and in the ongoing retail decline nationwide — is the Market Street/Westfield Mall location of Abercrombie & Fitch. The store, which has held the prime, ground-floor location at Fifth and Market near to the Nordstrom entrance since long before the Westfield Center opened in 2006, will close on January 26.
The Chronicle had the announcement by Abercrombie, along with a statement from the company citing the expansion of online shopping as the primary driver for its store closures. The company previously closed 137 locations last year, and overall has decreased its brick-and-mortar footprint about 20 percent in recent years.
"We are constantly evaluating our stores to ensure we are meeting our customers' evolving needs," says an Abercrombie & Fitch spokesperson. "This sometimes results in relocating or closing a specific location as we continue to create the more intimate, digitally-led experiences that our customers are looking for. Over the past several years, we have been optimizing our store fleet while also enhancing our digital brand experiences, where we know many of our customers enjoy shopping and interacting with our brands."
The closure of this Abercrombie & Fitch location follows on the pandemic-era closures of at least a half-dozen prominent businesses around Union Square — including Uniqlo, which closed in March 2021, and H&M, which closed in November 2020. Across the street from the Westfield, locally-based brand The Gap closed its flagship store at the foot of Powell Street in August 2020.
Meanwhile, Abercrombie says its sales are still booming — it's just that many more of them are happening online. Abercrombie & Fitch CEO Fran Horowitz said in a recent release for investors that the company was on track for its highest operating revenue in years, with fourth-quarter net sales potentially on par with what they saw pre-pandemic in 2019, or around $1.185 billion.
The Ohio-based Abercrombie & Fitch will still have a location of its spinoff brand Hollister upstairs at the Westfield Centre after this closure occurs.