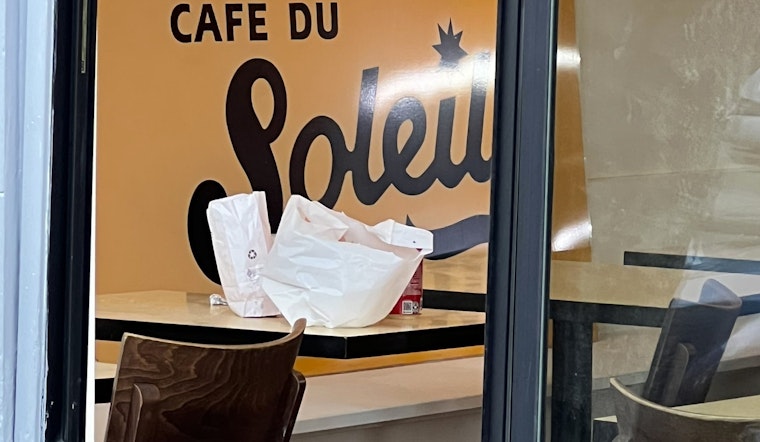 Published on January 31, 2022
Cafe du Soleil, the well-loved and worn-in Lower Haight Cafe at the corner of Fillmore and Waller streets, is making a surprise comeback, a little less than two years after it closed permanently at 200 Fillmore Street.
That space has since become Tarragon Cafe, but a tipster writes in to tell Hoodline that Cafe du Soleil is moving in across the street, to the space at 211 Fillmore/400 Waller that was previously Thep Phanom and more recently Farmhouse Kitchen Express. (This tipster notes that they have, unfortunately, painted over a tiger mural that was added in the early pandemic, but the cafe's logo is now in its place.)
Cafe du Soleil was one of the early pandemic casualties, shuttering in early April 2020 after 15 years at that spot. Owner Mustapha Hakkou blamed a failed lease negotiation just as a global pandemic was about to make business for cafes very difficult — and he told Hoodline he was "heartbroken" that he had to close.
The cafe was originally part of the La Boulange chain of cafes, before the brand was purchased by Starbucks and most of its locations closed — some would later reopen under the name La Boulangerie de San Francisco. Hakkou bought out co-owner Bay Bread LLC at the time, turning Cafe du Soleil into its own standalone business.
Hoodline was not able to reach Hakkou for comment about the reopening, or for clarification about when the place will be back open. We'll update you as we learn more.