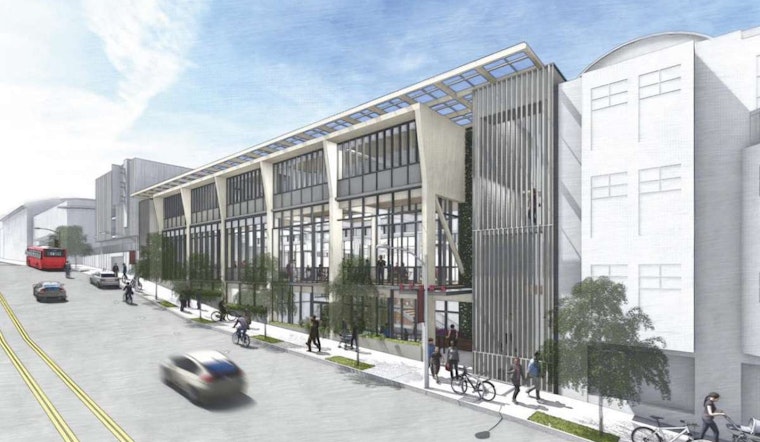 Published on January 10, 2022
A private high school on the border of Pacific Heights and Laurel Heights is planning for a big addition to the already scattered campus, and that means a strip mall will have to be bulldozed. The proposed site of the new University High School building will be at 3150 California Street near the intersection of Presidio Avenue, and according to the SF Chronicle, the elite and expensive school already owns the property. The structure would take the place of Pet Food Express and other tenants of a small, two-story shopping center and medical office.
The new three-story building will have some eye-catching design elements. SF Yimby posted renderings from Leddy Maytum Stacy Architects that show a huge interior atrium "composed of curtain-wall glass, painted stucco, full-height louvers on each side of the street-facing facade."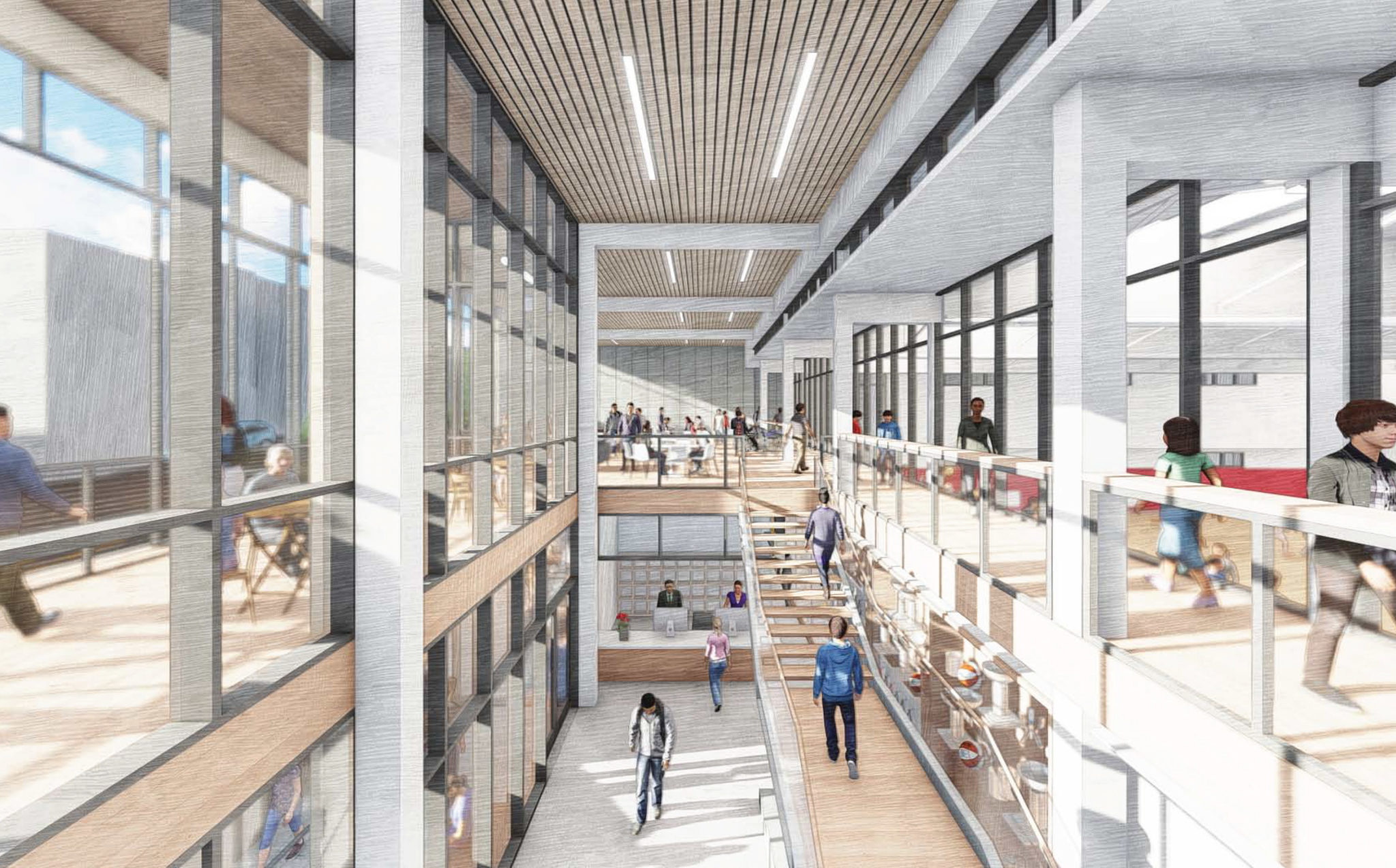 Rendering by Leddy Maytum Stacy Architects
It would provide 47,000 square feet of new space for students which will house "six science labs, four to six classrooms, a U-Lab, administration offices, a sprawling 3,000 square foot indoor commons room, 6,000 square feet of terraces, and competition-size basketball courts for recreation," according to SF Yimby.
The price of the new project is estimated at $88 million, and the timeline for completion is sometime in 2025. "We have been working collaboratively with our California Street neighbors and look forward to continued collaboration with the Pacific Heights community and the City on this exciting initiative," University High said in a statement posted by the SF Chronicle. "The new California Street building will serve as a visible and welcoming second "front door" to UHS along the transit-rich California Street corridor," property manager Equity Community Builders told SF Yimby.
University High School's main building is four blocks north at Jackson Street, but the campus has multiple buildings that are spread mostly along Lyon Street. It also has a huge outdoor sports facility in the Presidio. The SF Chronicle reports that tuition to the college prep school for this current semester is more than $54,000. The project is still in the planning stages with the San Francisco Planning Commission and an environmental review is expected to be finalized in the next few months. So far, it's unclear when public hearings on the campus expansion could play out.