A beloved 15-year-old restaurant in Oakland known for its delicious spin on soul food has now permanently closed. The owner of Brown Sugar Kitchen, celebrity chef Tanya Holland, started the wildly popular eatery in 2008 on Mandela Parkway in West Oakland. After serving up signature favorites like gumbo, fried chicken, and cornmeal waffles for over a decade, Holland decided in 2019 to move Brown Sugar Kitchen to 2295 Broadway which gave the restaurant a higher-profile presence in Uptown Oakland. According to Berkleyside, Holland has permanently closed the location because she was having a hard time getting the restaurant to break even due to the pandemic — and following several years of financial difficulties in her mini-empire.
Brown Sugar Kitchen closed over the holidays for a hiatus, but Holland says this week that the closure will be permanent.
"I feel bad that people didn't get to schedule their last meal at Brown Sugar Kitchen. I wanted to do one last farewell, but it's just not possible," Holland told Berkleyside. Last year, Holland made a last-ditch effort to keep the location from closing permanently by filing for bankruptcy. "This was my dream, and I just couldn't let go. But when you get to the place where the money is out, it's time to let go," Holland told Berkleyside.
Brown Sugar Kitchen gained national notoriety when Holland was picked for the cast of Top Chef. She had also appeared on the Food Network show Melting Pot and in 2020, she premiered her own cooking show on Oprah's OWN. But according to the SF Chronicle, mounting financial challenges got so tough in January of 2020 that Holland was forced to close the Brown Sugar Kitchen location she had opened at San Francisco's Ferry Building, which was open for less than a year. Sadly, the landmark Oakland location fell victim to the challenges too.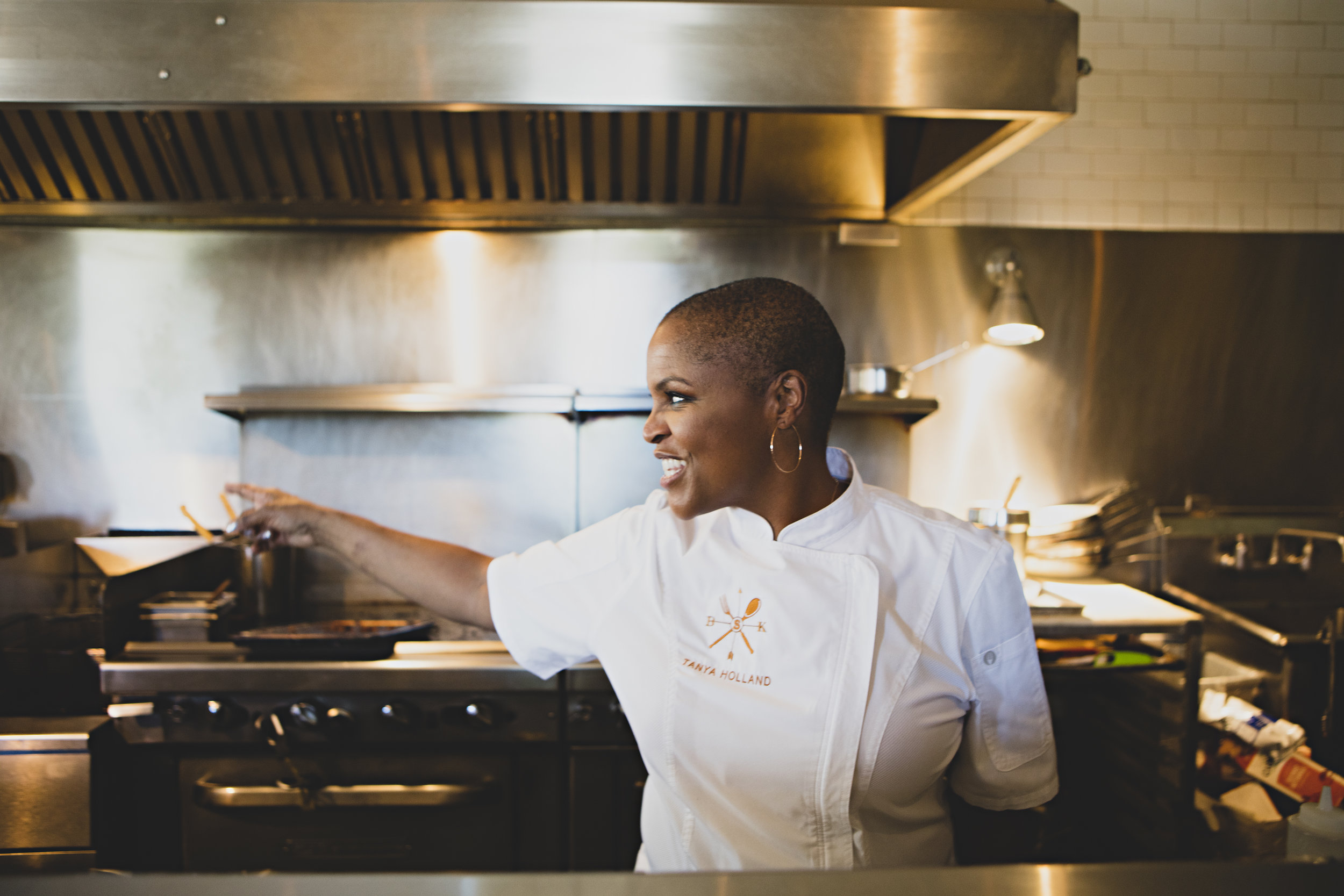 Photo Credit: Brown Sugar Kitchen
Holland will still have a massive footprint in the restaurant industry as she continues her role on the board of trustees for the James Beard Foundation. Later this year she will also release a new cookbook titled California Soul. Holland still operates a vegan restaurant called Town Fare inside the Oakland Museum of California, and has her OWN show Tanya's Kitchen Table, will continue. "I got my dream to fruition. How many people can say that?" Holland told Berkeleyside. "I'm sad it won't continue, but I am lucky to see what I dreamed happen."