San Francisco's Chinese New Year Festival and Parade made its "roaring" return after a forced pandemic pause last year. The parade, which was one of the last big events held in the city pre-pandemic, in February 2020, attracted thousands of spectators on Saturday evening to cheer its arrival.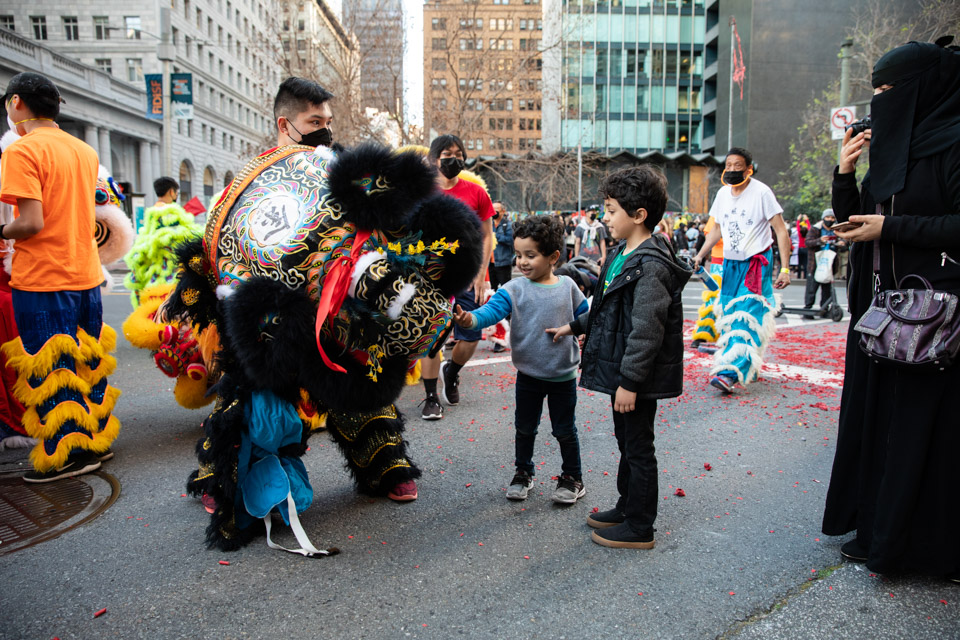 Children become acquainted with one of the West Coast Lion Dance Troupe costumes before the start of the parade. | Photo: Cheryl Guerrero/Hoodline
Celebrating the start of the year of the tiger, the parade wound its way from Market Street through Union Square and into Chinatown. This year's contingents included large floats, costumed dancers, marching bands and the ever-popular lion dancers. For the first time, four Lucasfilm-recognized STAR WARS costuming organizations and clubs also participated.
Each year it concludes with the 288 foot long illuminated Golden Dragon "Gum Lung".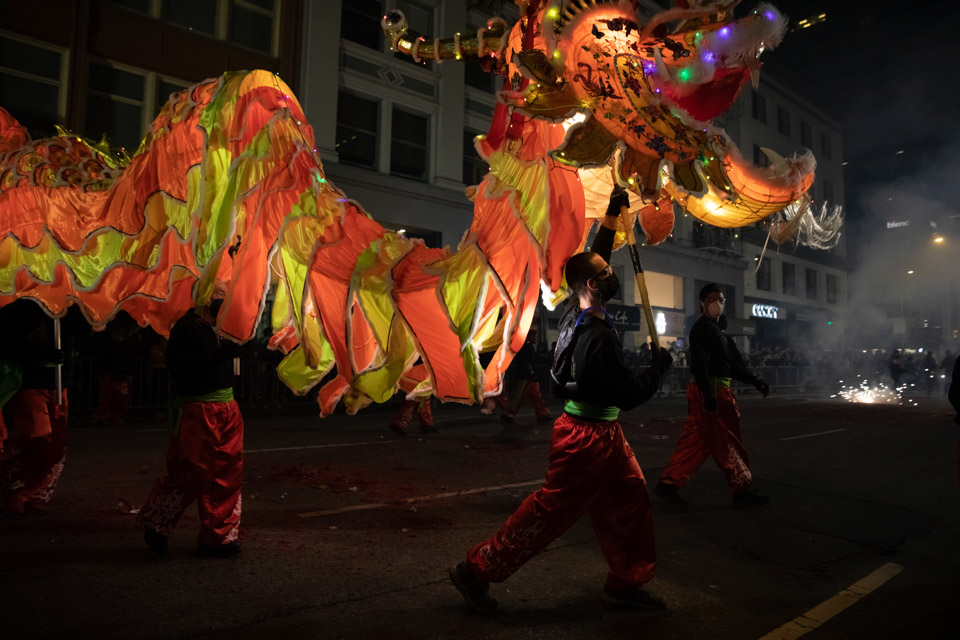 "Gum Lung" a 288 foot Golden Dragon closes out the parade. |Photo: Cheryl Guerrero/Hoodline
The event has been under the direction of the Chinese Chamber of Commerce since 1958, and was named one of the top ten parades in the world by the International Festivals & Events Association. This year also introduced its new sponsor, Alaska Airlines.
Bay Area native Daniel Wu served as Grand Marshall of this year's parade. He's an actor, director, producer, and community activist. "After two very difficult years," he said in a statement, "I am looking forward to joining the Bay Area community in welcoming health, happiness, and prosperity in this Year of the Tiger."
Missed the live parade? You can catch a broadcast of it on KTVU Fox 2 on February 26th from 6 p.m. to 8 p.m.
Here are more scenes from the celebration: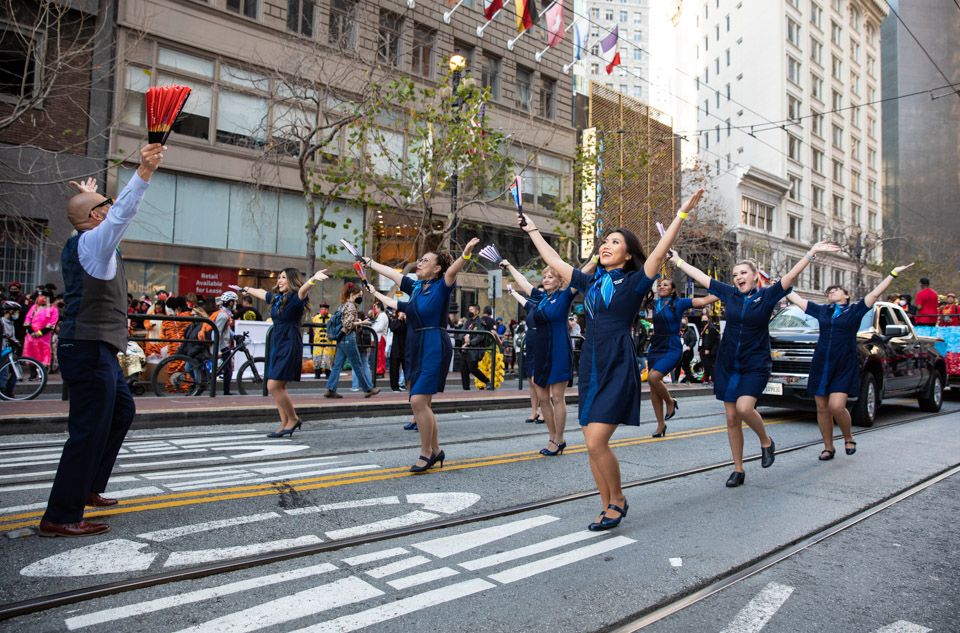 The Alaska Airlines contingent dances on Market Street. |Photo: Cheryl Guerrero/Hoodline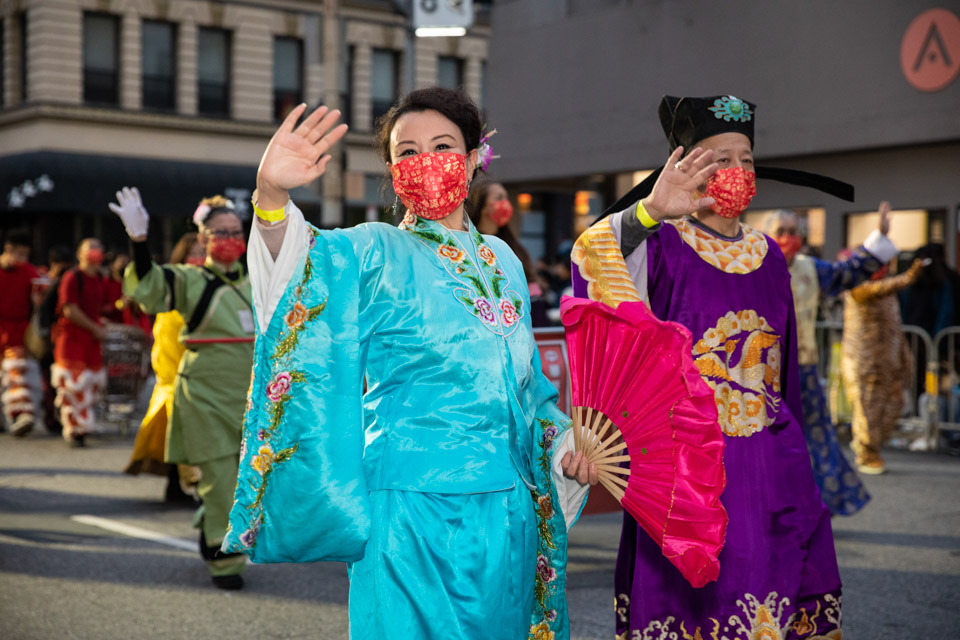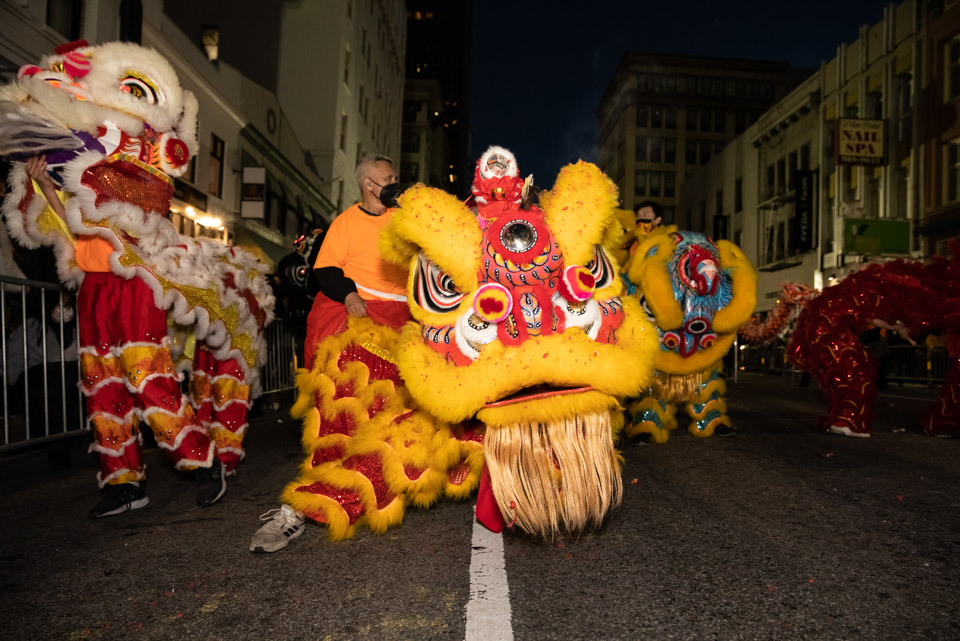 The West Coast Lion Dance Troupe makes its way up Kearny Street. |Photo: Cheryl Guerrero/Hoodline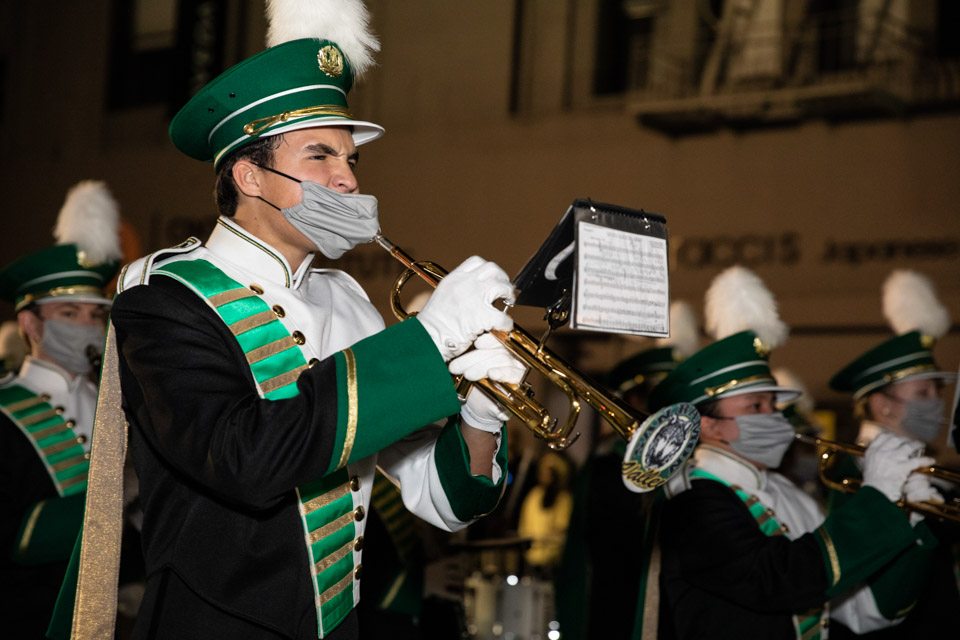 A member of the San Ramon Valley High School Wolves Marching Ensemble. |Photo: Cheryl Guerrero/Hoodline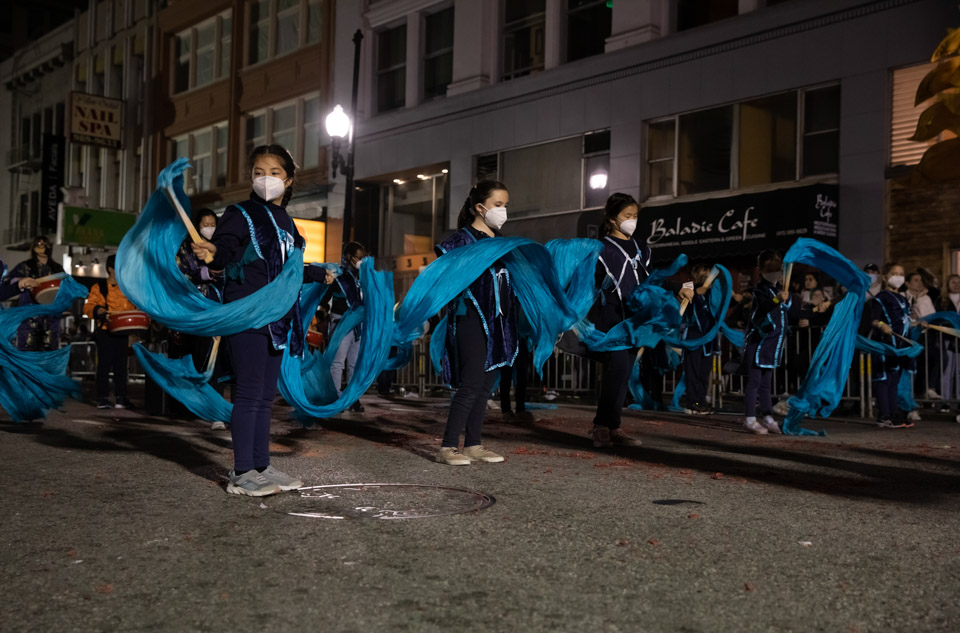 Starr King Elementary School participants. |Photo: Cheryl Guerrero/Hoodline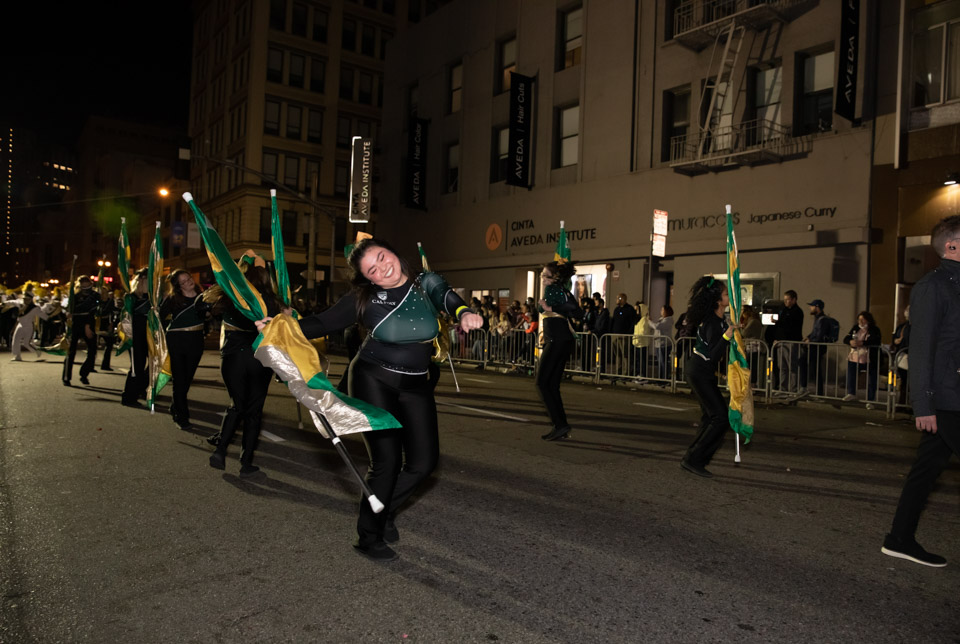 Members of the CA Polytechnic State University Mustang Marching Band. |Photo: Cheryl Guerrero/Hoodline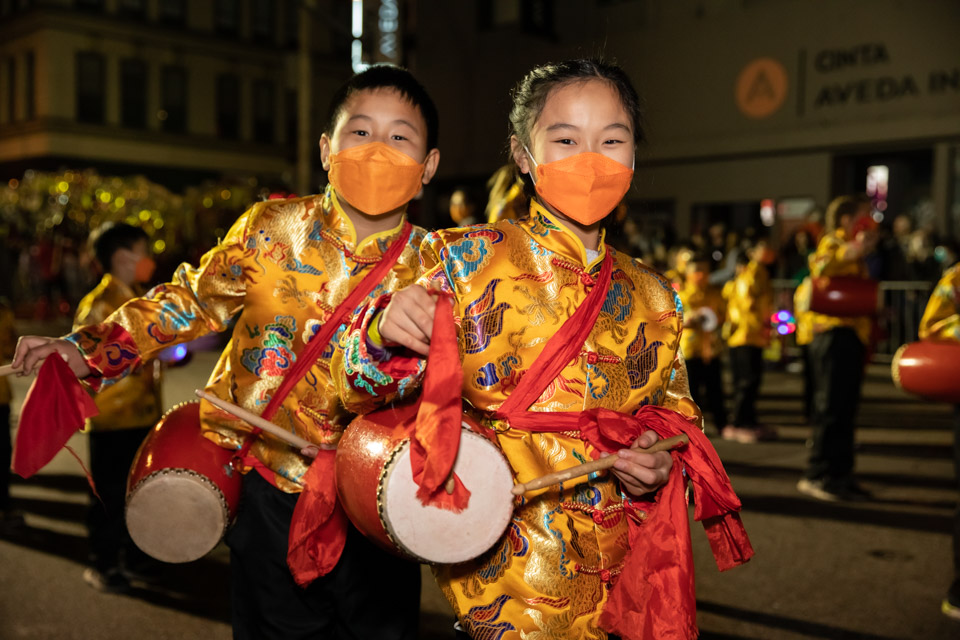 The 501st Legion Golden Gate Garrison marches on the parade route. | Photo: Cheryl Guerrero/Hoodline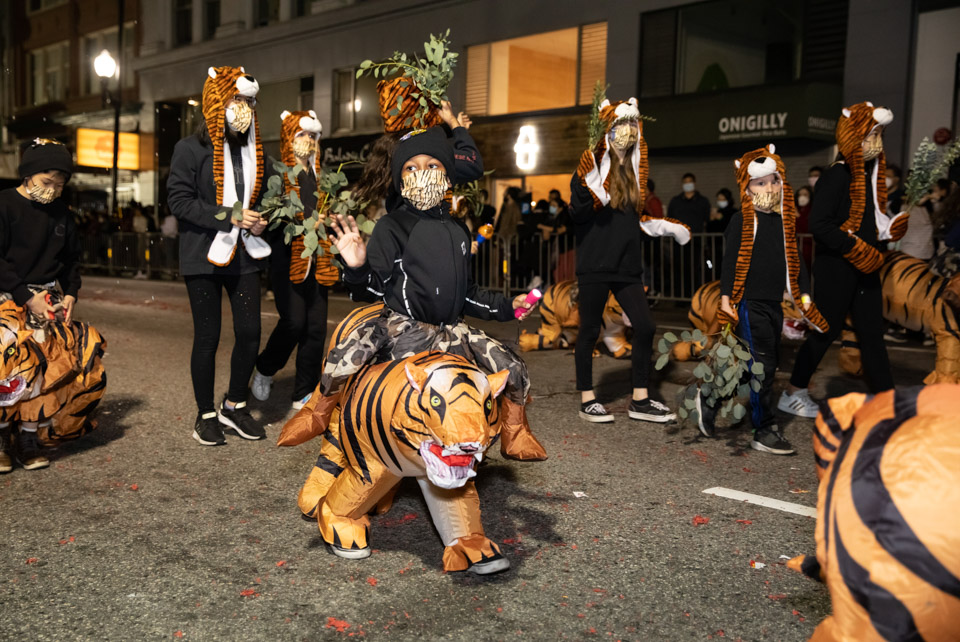 Participants from Yick Wo Elementary School. |Photo: Cheryl Guerrero/Hoodline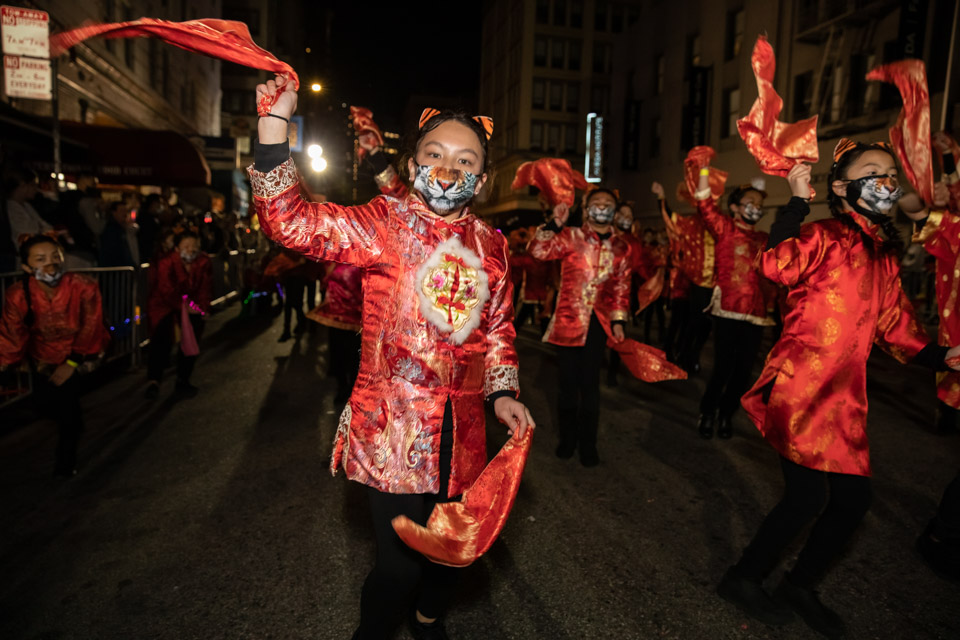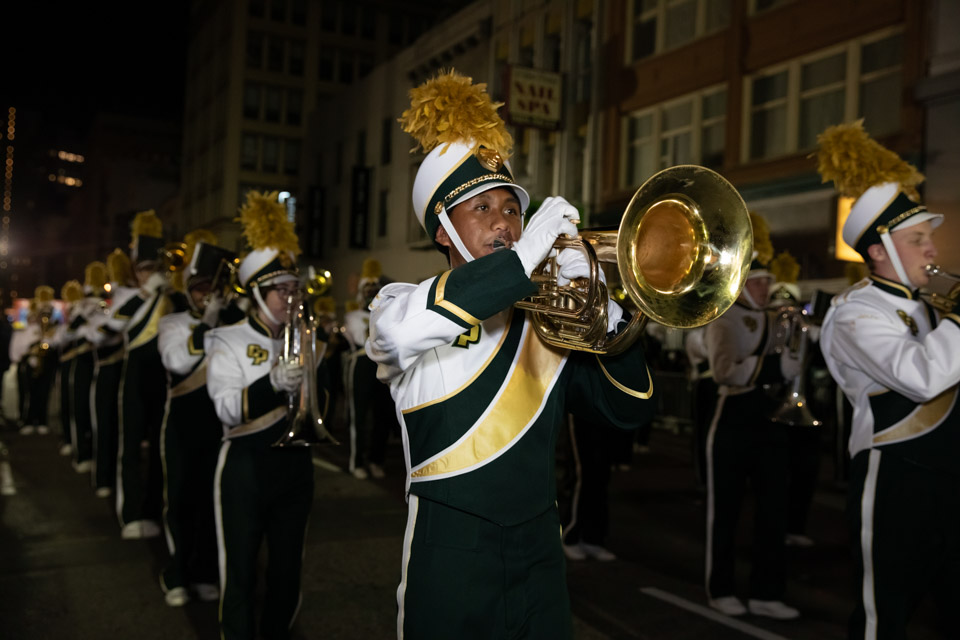 Members of the CA Polytechnic State University Mustang Marching Band. |Photo: Cheryl Guerrero/Hoodline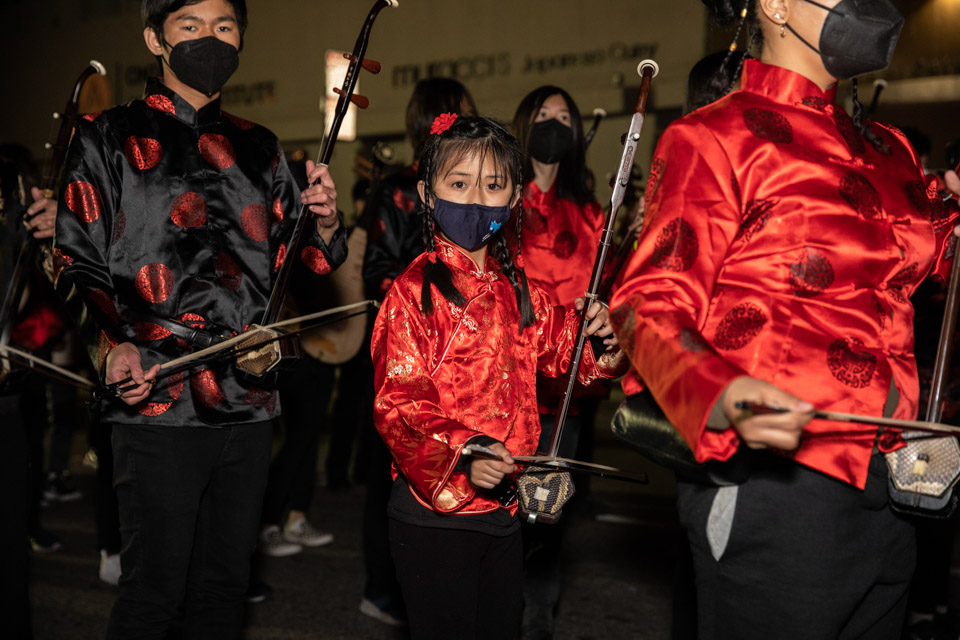 Members of the Great Wall Youth Orchestra. |Photo: Cheryl Guerrero/Hoodline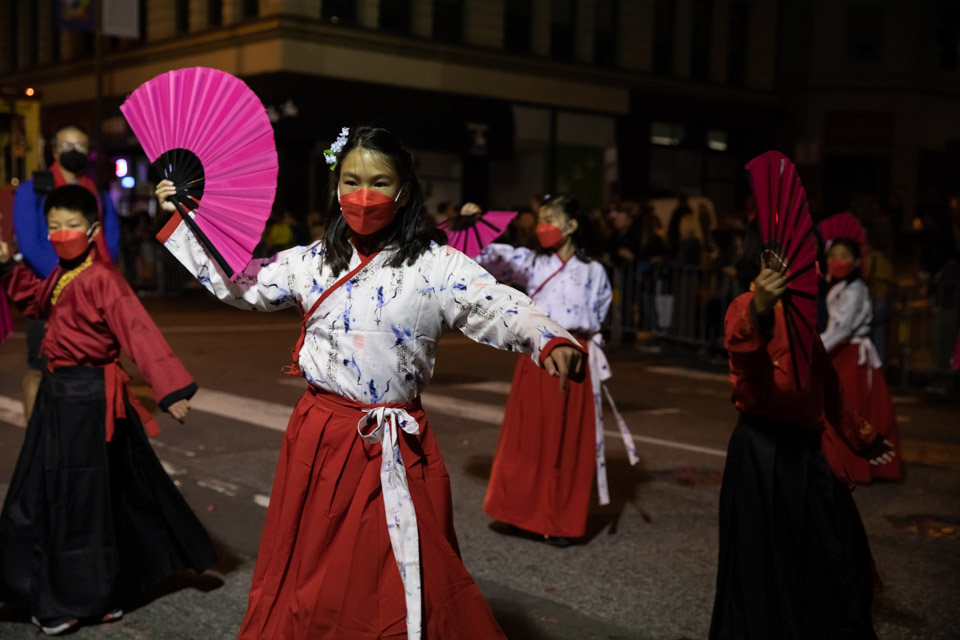 Argonne Elementary School Chinese After-School Program, San Francisco. |Photo: Cheryl Guerrero/Hoodline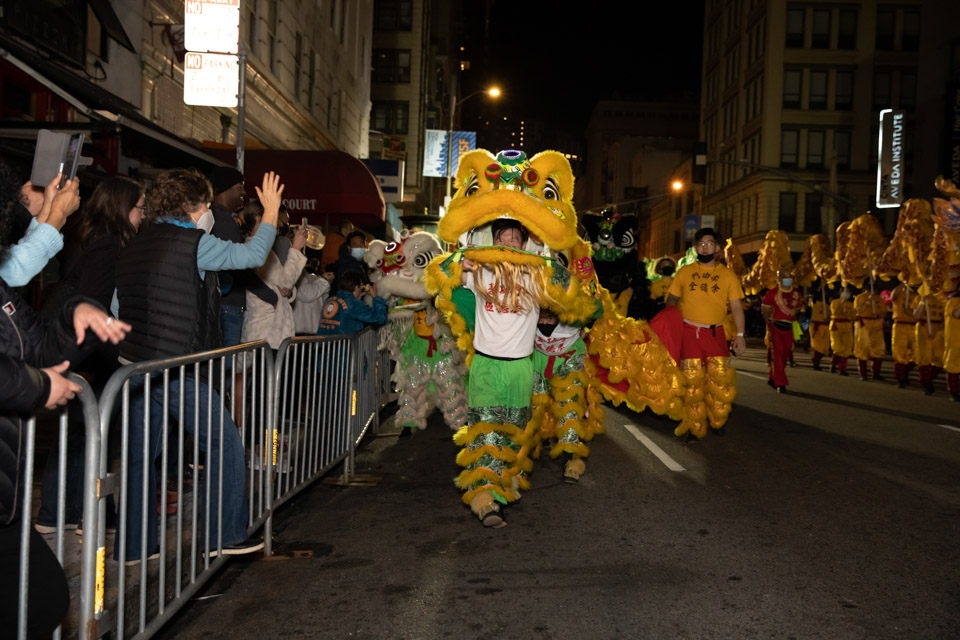 A member of the West Coast Lion Dance Troupe greets onlookers. |Photo: Cheryl Guerrero/Hoodline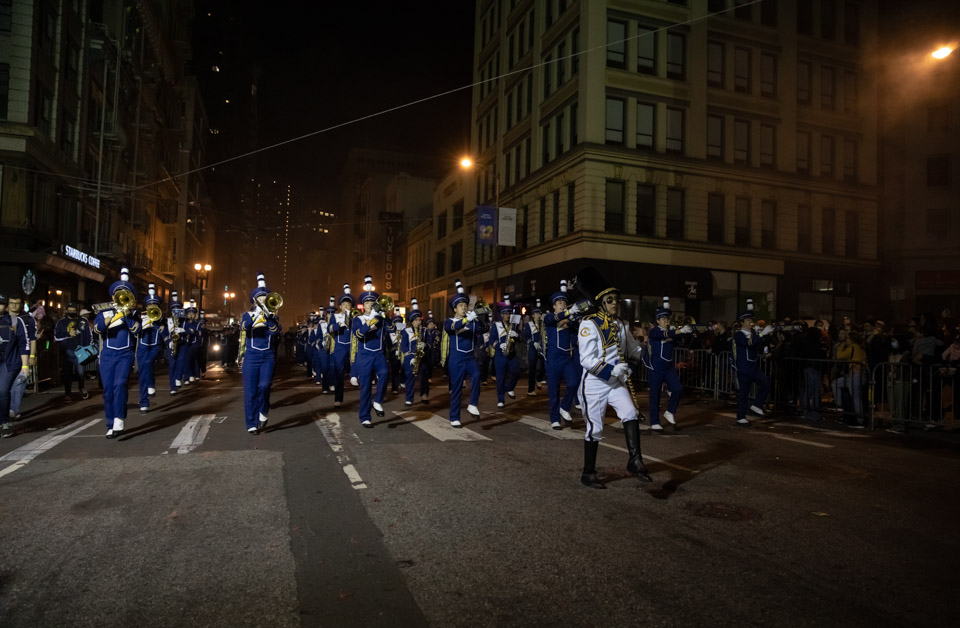 The UC Davis Marching Band. |Photo: Cheryl Guerrero/Hoodline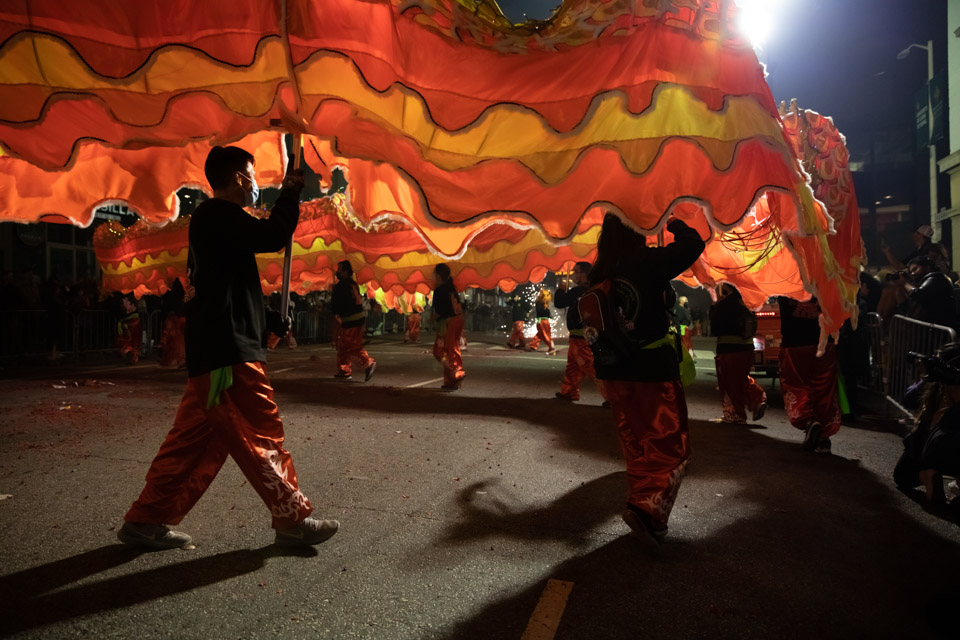 The Golden Dragon winds its way towards Chinatown to close out the parade. |Photo: Cheryl Guerrero/Hoodline