If St. Patrick's Day means beer for you, the Bay Area offers no shortage of options to celebrate – green, Irish and otherwise. Hoodline has rounded up a selection of local Bay Area brews to try this year.
Go green or go home? Barebottle Brewing is serving a special St. Patrick's Day ... something ... in their San Francisco and Santa Clara taprooms March 17 to 19 only. The Slush of the Irish drink is "a citrusy lager-based lime slushie," complete with a gold sugar rim and a gold chocolate coin on top. If you're looking to lean in hard for the holiday, this is probably it. (Just know it'll set you back $15.) Rather play it safe? Their St. Nitro is a creamy nitro Irish stout.
Best stout? For traditionalists, East Brother's oatmeal stout made VinePair's 12 Best Stouts of 2022 list, plus they've just launched a new weekly music event Thursdays (yes, St. Patrick's Day is this Thursday) featuring local musicians and rotating food vendors at their super-fun Richmond location.
For the ladies... Fort Point Beer has released a new botanical rice lager called Coven in honor of International Women's Day. The brewery said this witchy brew (sorry, we couldn't resist) was made by the women of Fort Point after brainstorming the concept during a hike through the brewery's home turf, the Presidio. Expect accents of sage, lavender and citrus.
Vacation in a can. St. Patrick's Day may be about all things Irish, but we suspect Irish revelers would join us in admitting that the destinations we're really dreaming about after the long winter of COVID are tropical. Can't make it to an island somewhere? Yeah, us neither. But we can check out Oakland Drake's Brewing Co.'s Smells Like Juice IPA with flavors of mango, papaya, guava and peach to transport us in spirit.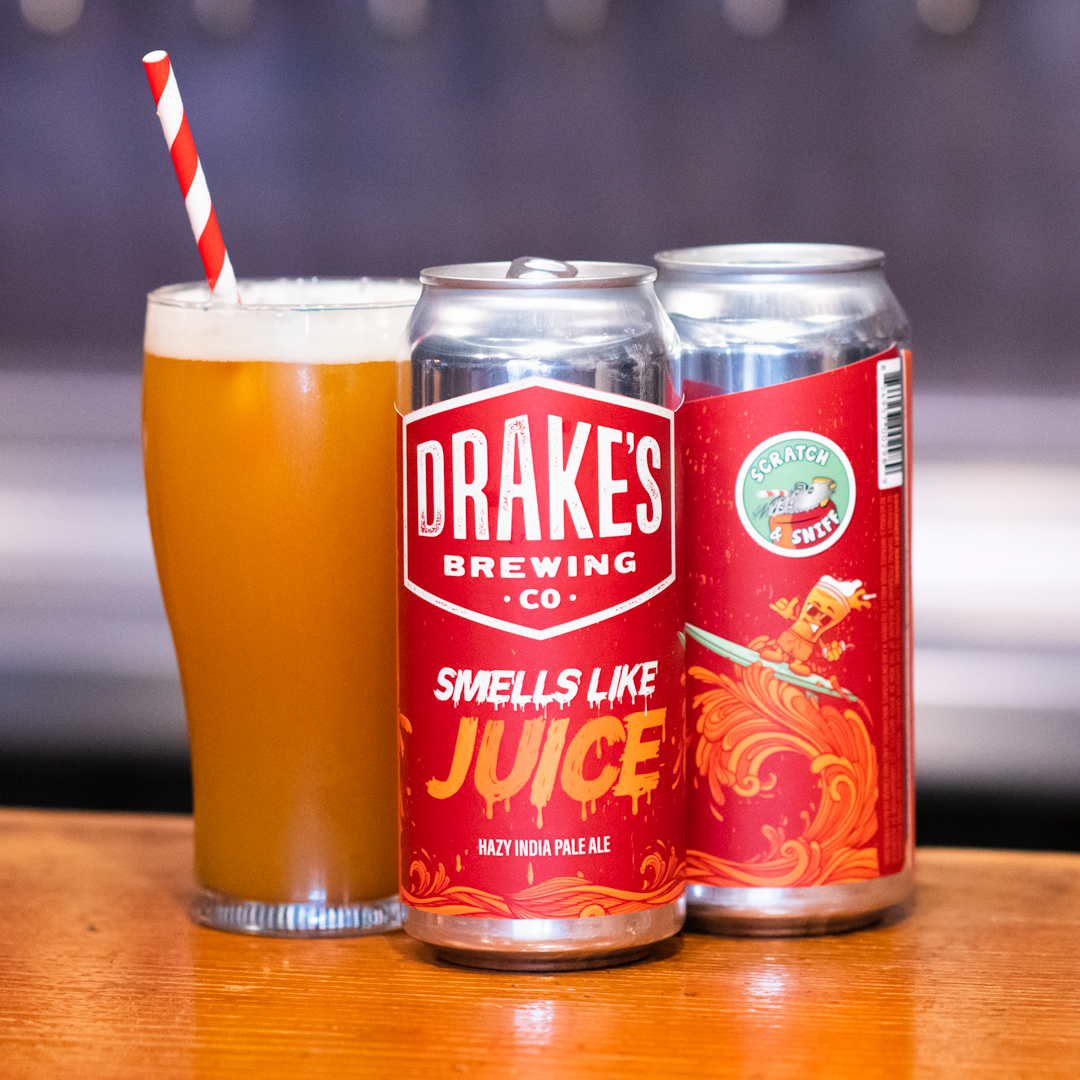 Photo: Drake's Brewing Co./Facebook
Green beer pairing. Richmond's Armistice Brewing Company is pairing green beer with Samuel L. Jackson's Snakes on a Plane movie (plus Irish drinking songs and a food truck and a double can release) for a Snakes in a Pub event this Thursday, because ... fun. Just leave your real snakes at home.
Because it's new... Feel the local love with Anchor Brewing's new West Coast IPA, a 7.0% ABV "bold and bright" brew that San Francisco's original craft brewers say blends flavors of citrus and pine.
Fruitful celebration. Freewheel Brewing releases beer every Thursday, and we know what day that is this week! This week's brew is a tropical IPA with cantaloupe, tangerine, and pineapple. Head to the St. Paddy's Day celebration (complete with live music) at their Redwood City pub to try it.
It's not a beer, but... East-East Bayers who want to try not one but more than 25 brews can head to downtown Pleasanton's 9th Annual St. Patrick's Day Brew Crawl. ($50, 6-9 p.m.) Participating breweries include Fieldwork, Epidemic Ales, Sonoma Springs, Pennyweight, Shadow Puppet, Firestone Walker, HenHouse, and more.