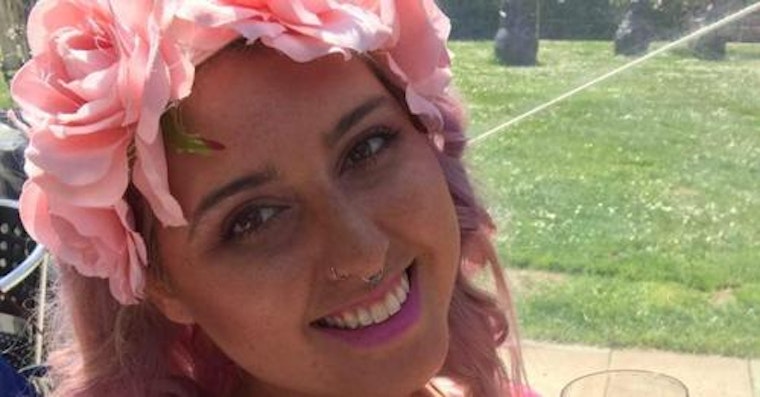 Published on March 04, 2022
It's the nightmare of anyone who works in late-night food and beverage service, or any job where one has to commute home after a late shift. When bicycling home around 12:30 in the morning, 32-year-old Waterbar bartender Alexandra Tamez was struck by a black sedan at Third Street and Fairfax Avenue in the Bayview, and the driver simply sped away. Tamez spent more than three weeks in a coma, and the Waterbar community is understandably traumatized.
"On the night of Thursday February 10, Waterbar bartender Alex Tamez was riding her bike home from work when she was the victim of a horrific hit-and-run collision," Waterbar owners Pete and Kathy Sittnick wrote on a GoFundMe page for Tamez. "The accident left her in a life-or-death scenario with a fractured skull, jaw, and ribs. She entered the ICU at SF General where she went into a coma."
Tamez emerged from her coma on Monday, according to KTVU, but still suffers from traumatic brain injuries, a fractured jaw, and broken ribs. Even in a best-case scenario, she will obviously not be able to return to Embarcadero seafood bar and restaurant Waterbar for some time, and is something of an impossible person to replace.
"She's just got a lot of personality from the pink streaks in her hair to the way she smiles," Pete Sittnick told KTVU.
Police are still searching for information on the vehicle or driver. The vehicle is described as a black Nissan Altima, expected to have damage to the front bumper on the passenger side, and was traveling southbound on Third Street at 12:30 a.m. on the night in question.
Anyone with information is asked to contact the Bayview police department anonymous tip line at 415-822-8147, or text TIP411 (847411).
The GoFundMe for Alex Tamez has a $25,000 goal, and got nearly halfway there within its first 24 hours online.