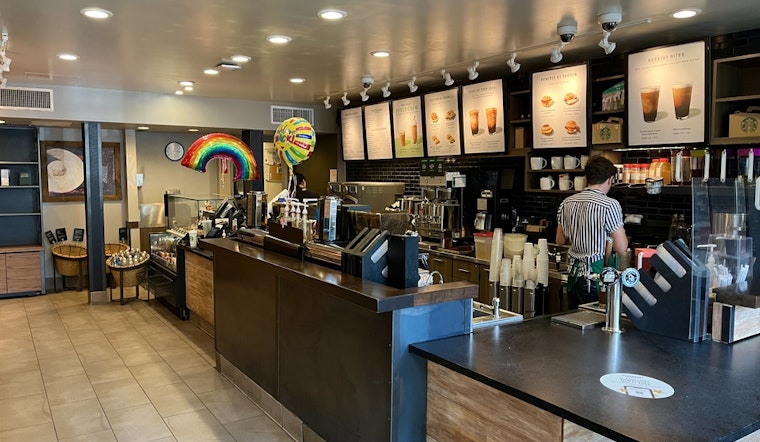 Published on April 20, 2022
Castro residents and visitors looking for their daily fix of Starbucks coffee, lattes, frappucinos, and more can rejoice.
The Castro Starbucks (4094 18th St.), sometimes called BearBucks, has finally reopened Monday after a four-month hiatus.
It was two weeks before Christmas when the Starbucks location shuttered and a sign announcing the temporary closure was posted on the storefront window.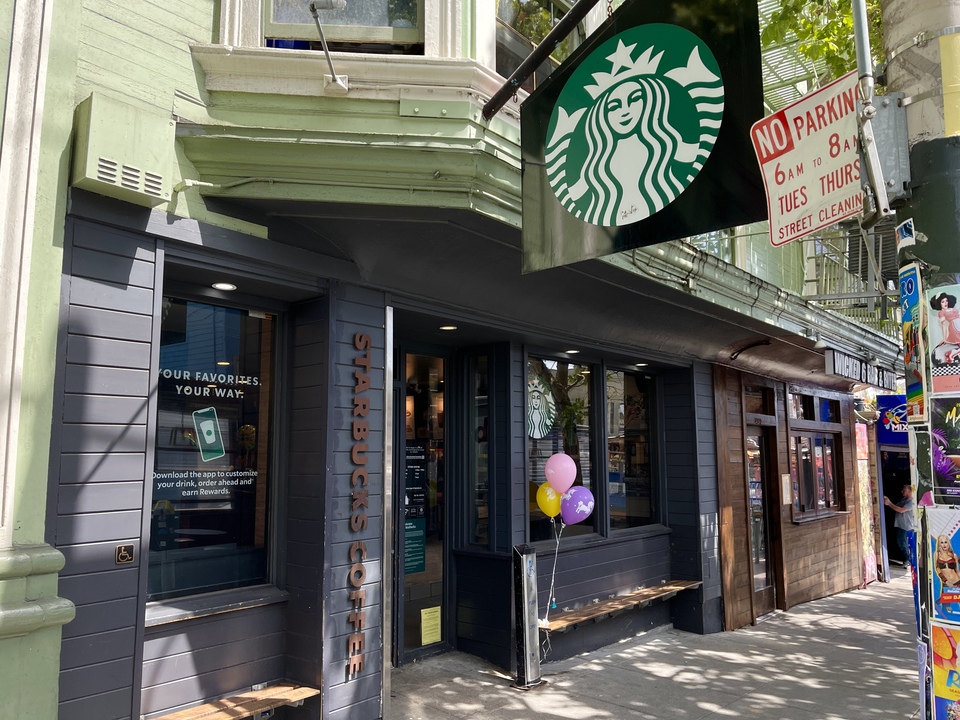 The Starbucks at 4094 18th St. has reopened. | Photo: Steven Bracco/Hoodline
According to a Starbucks spokesperson, the location reopened after some facilities issues were addressed.
The spokesperson declined to provide any additional information about the repairs or why the reopening was delayed three months. "The repairs did not pose a health or safety hazard to Starbucks employees or guests," said the spokesperson.
In January, Starbucks spokesperson Cecilia Camardo told Hoodline the store would be reopening at the end of the month after a six-week closure.
"This location was temporarily closed for repairs after a facilities issue," said Camardo. Camardo declined to provide any further information except to say that it was not a health or safety issue.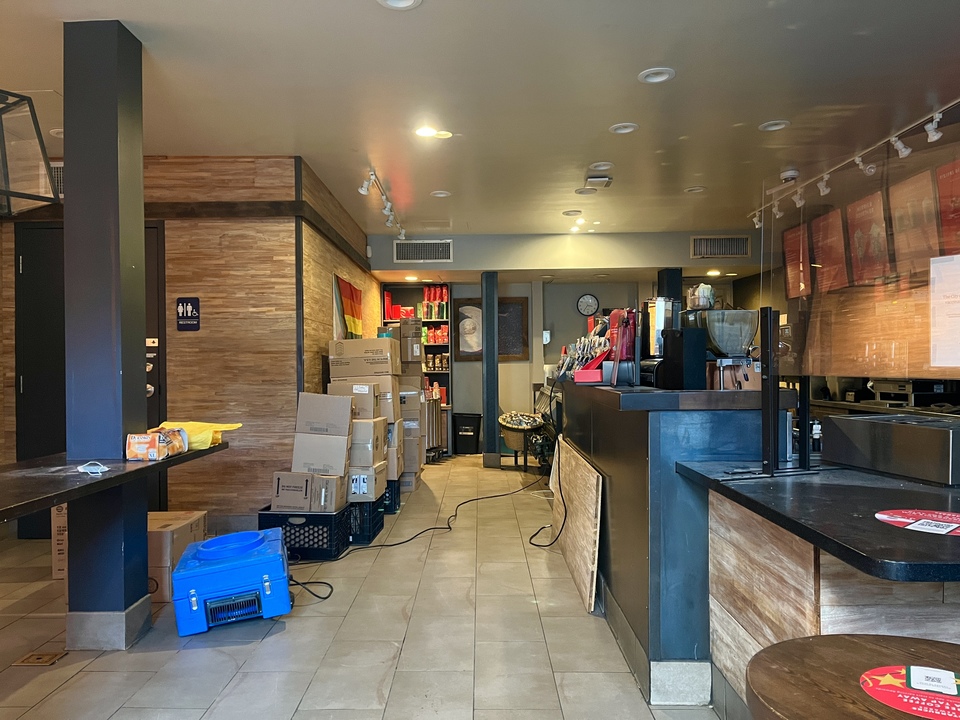 Items from the supply room were placed on top of milk crates. | Photo: Steven Bracco/Hoodline
However, that date came and went without the store reopening.
During the closure, workers from Coit Cleaning & Restoration were seen inside the store. Boxes filled with cups, lids, straws, and more had been pulled from the rear supply room and placed on top of milk crates. Fans could also be seen inside the store.
"I do not have any information on why the reopening was delayed," said the spokesperson.
Hoodline readers will recall this isn't the first coffee shop to temporarily close on the block while it underwent repairs. A couple doors down, Réveille Coffee temporarily closed over the summer for mold remediation. Ultimately, Réveille announced its permanent closure in November after seven years in the Castro.
Earlier this year Hoodline reported that Italian restaurant Poesia Osteria Italiana (4072 18th St.) is set to expand with a cafe inside the space formerly occupied by Réveille Coffee.