A new bar is in the works for Uptown Oakland at a ground-floor location that was previously the target of protests from neighbors who live upstairs. The proposed bar called Night Heron is slated to take over the spot that formerly was Here's How cocktail bar at 1780 Telegraph Avenue. Here's How closed in early 2020 after operating for about nine months in part because residents of the building launched complaints about loud music, bad smells, and noisy customers smoking out front.
Now, a conditional use permit for Night Heron, filed by SF bar entrepreneur Cory Hunt, has been approved by the city. Hunt runs other popular bars including Soda Popinski and Jackalope in San Francisco and First Edition in Oakland, which is less than a block away from where Night Heron would operate. Hunt says he is looking to create a calm atmosphere that will hopefully not disturb the residents who live in the four stories above the more than 3,400-square-foot space that is right by the 19th Street BART station.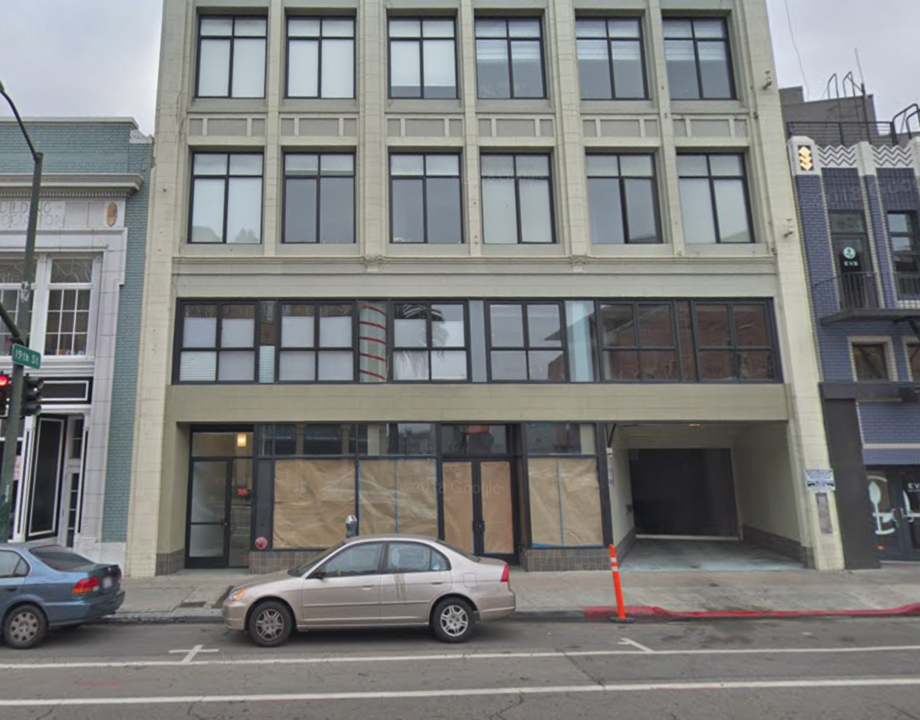 Proposed Location for Night Heron. Photo Credit: Google Maps
Hunt will try to create a "low-key, mellow vibe which will encourage conversation and enjoying of craft cocktails instead of dancing, yelling, and taking shots," according to permit documents obtained by the San Francisco Business Times. Those documents also show that "Night Heron will employ a security person Thursday through Sunday until closing time whose main responsibility, other than checking identification at the door, will be to ensure that patrons do not disrupt neighbors upstairs with excessive noise, smoking in front of the building or litter."
The Night Heron idea sailed through a 10-day period that can be used by the public to raise concerns about the addition of a new bar. The application process for Night Heron's liquor license is still underway and there are still chances people could speak out against the approval but it appears Hunt has already garnered support from the community groups.
The SF Business Times obtained a letter written to the Oakland Planning Commission from Porsche Washington with the Neighborhood Crime Prevention Council. "Cory shared some of the challenges they've had to face operating in what is considered a high crime area, and how he and his team worked to create an atmosphere in which they can improve that, without negatively affecting the neighborhood's culture," writes Washington.
Even though the space has a full kitchen, Night Heron will not serve food but will allow people to order delivery or bring their own food. It plans to be open every day from 3 p.m. to 2 a.m. but there is no word yet on an exact opening date. Hunt's other bars are themed but it's unclear what motif Night Heron, which is Oakland's official bird, will bring to the table.