The city of Cupertino has no shortage of places to get coffee and it is about to add one more. Nirvana Soul, the popular Black-owned coffeehouse in downtown San Jose that opened in 2020, is expanding to a location at 19700 Vallco Parkway in Cupertino, on the ground floor of the Nineteen800 Apartment complex. The expansion is part of a longer-term goal of owners Jeronica Macey and Be'Anka Ashaolu who have a dream of one day creating a small Nirvana Soul empire. "We've always known we'd be a multi-location business. Our goal is to have 20 shops," Ashaolu told the Mercury News.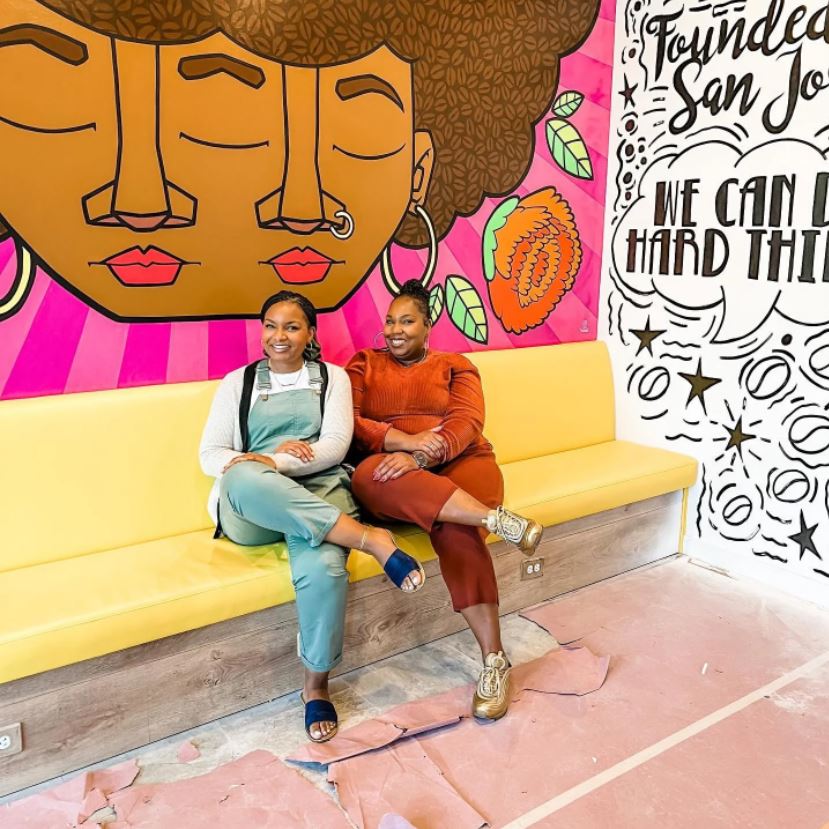 Jeronica Macey and Be'Anka Ashaolu. Photo Credit: @nirvanasoulcoffee/Instagram
A post on the Nirvana Soul Instagram and Facebook pages thanked the community for its role in helping make the expansion possible. "We'll have coffee, waffles, and all the good vibes you already know and love from DTSJ — in our highly anticipated shop #2. We're pumped to celebrate this HUGE milestone with you! None of this would be possible without your unwavering support. We did this together, y'all! Let's enjoy it," the post states.
It's unclear so far whether the new Cupertino location will offer the vibey nightlife events, dubbed Nirvana Soul After Dark, that people have come to enjoy at the San Jose shop on South First Street. The events feature a weekly open mic night with musicians, comedians, and poets. They also hold concerts and art exhibitions that truly embrace the tagline on the Nirvana Soul website; "Using the power of coffee and tea to bring people together."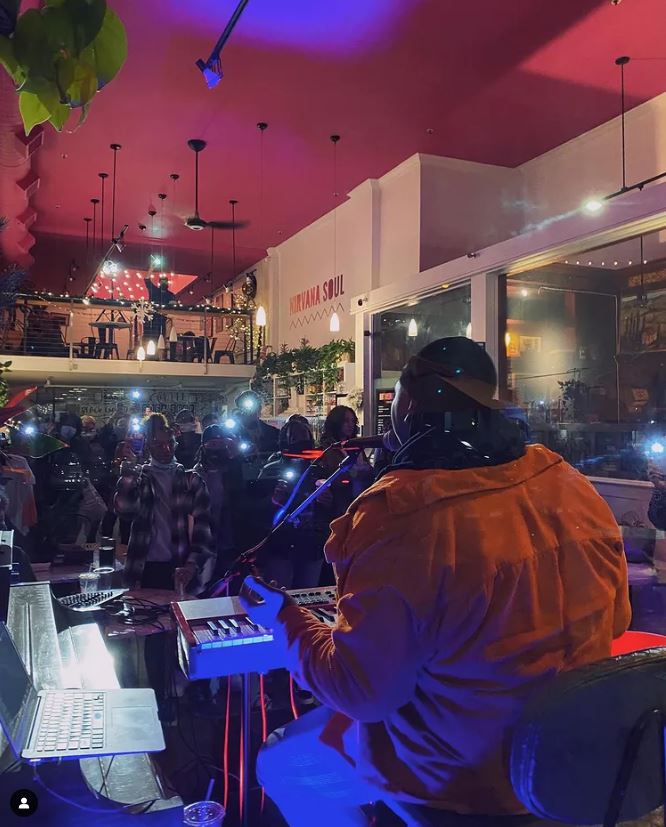 Nirvana Soul After Dark. Photo Credit: @nirvanasoulcoffee/Instagram
The Cupertino location is expected to offer the same unique coffee drinks including the Celebration Latte which is meant to taste like birthday cake or the Sweet Potato Pie Latte which features house-made sweet potato pie syrup. There is also plenty of things to eat including four varieties of waffles and a large assortment of fresh pastries like croissants, cinnamon rolls, and even sweet potato pie.
The grand opening of Nirvana Soul in Cupertino happens Saturday, April 30, at 9 a.m. After that, it will be open from 7 a.m. to 5 p.m. Monday through Saturday and 7 a.m. to noon on Sundays. Nirvana Soul says on Facebook, "to prepare for the grand opening, we'll be closing San Jose at 5 p.m. this Thursday 4/28 to meet & party with the team."