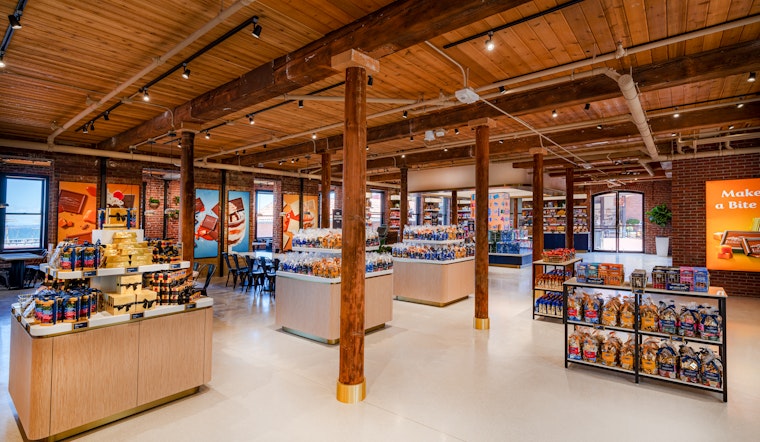 Published on May 17, 2022
The Ghirardelli Chocolate store has long been a must-stop destination for SF tourists, and now the place is about to get even more immersive, and it's been redubbed the Ghirardelli Chocolate Experience Store. Hoodline previously reported that the 170-year-old chocolate company started working in January with the design firm Eight Inc., which is best known for creating Apple's retail stores, to totally reimagine the more than 5,000-square-foot chocolate shop at the Woolen Mill Building at Ghirardelli Square. The first of three rounds of the renovation is now complete and a big new public unveiling will happen on May 20th.
The biggest part of the transformation aims to please the eyes and noses of customers. The new open-concept store design showcases for the first time ever Ghirardelli Chocolate employees actually crafting their famous chocolate bars and roasting the almonds and hazelnuts they use in the bars right in front of customers. "In collaboration with the Ghirardelli team, we aimed to blend historic elements of the iconic space with new and engaging components of the Ghirardelli retail environment. The space captivates visitors with incredible views, interactive features, and a bit of nostalgia," Edmond Kuan with Eight Inc. said in a news release.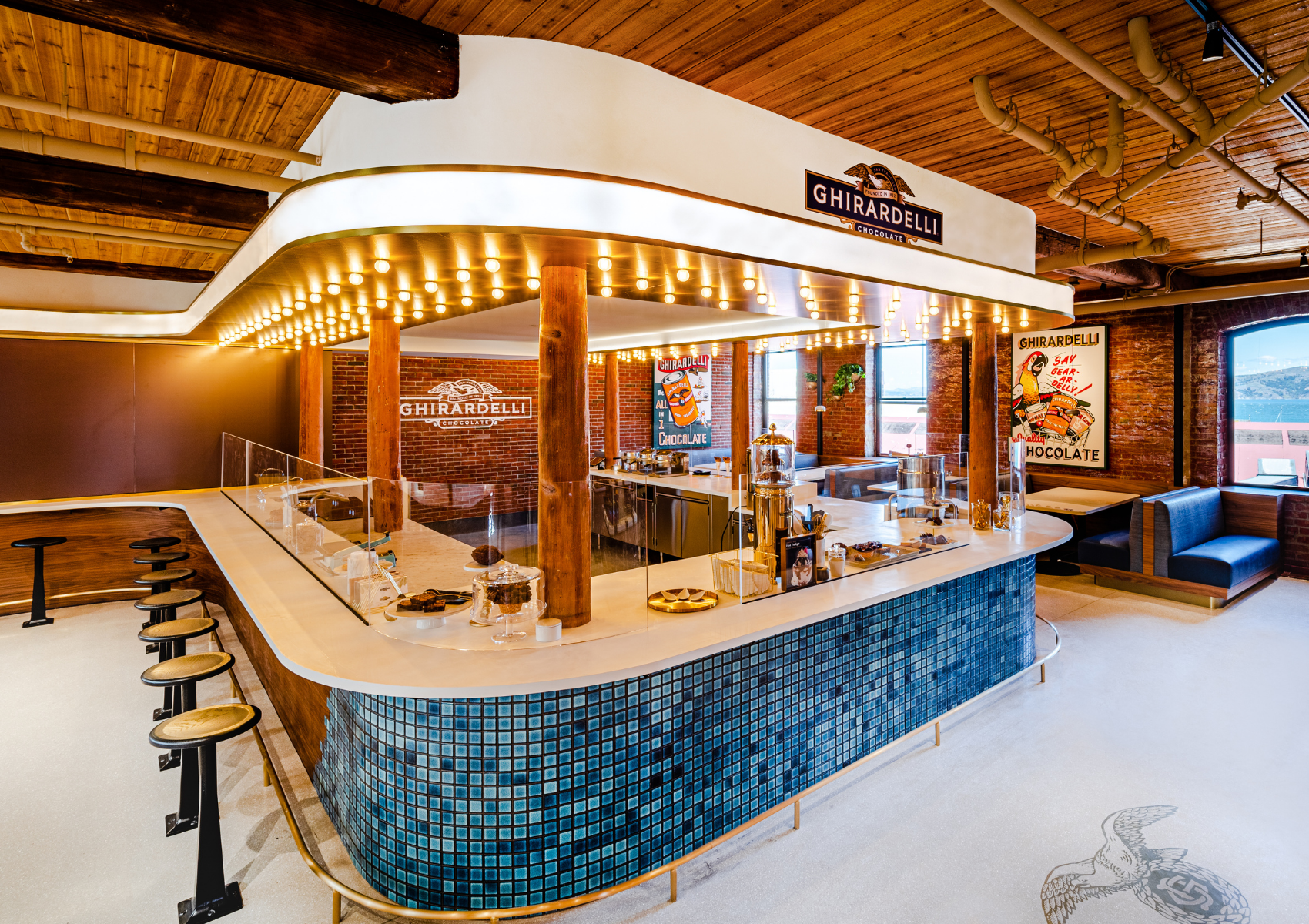 Photo Credit: Ghiradelli/Edible Inc.
You'll also notice the aromas coming from the chocolatiers making the delicious hot fudge and warm waffle cones in the ice cream sundae section of the shop, known as the Alcatraz room, which will offer customers new views of the bay thanks to huge new windows. "Our premium chocolate, the historic architecture, and the stunning views have made Ghirardelli Square a favorite San Francisco destination. The interior re-design brings a new vibrant experience to the classic space," Justin Reese with Ghirardelli Chocolate said in the news release.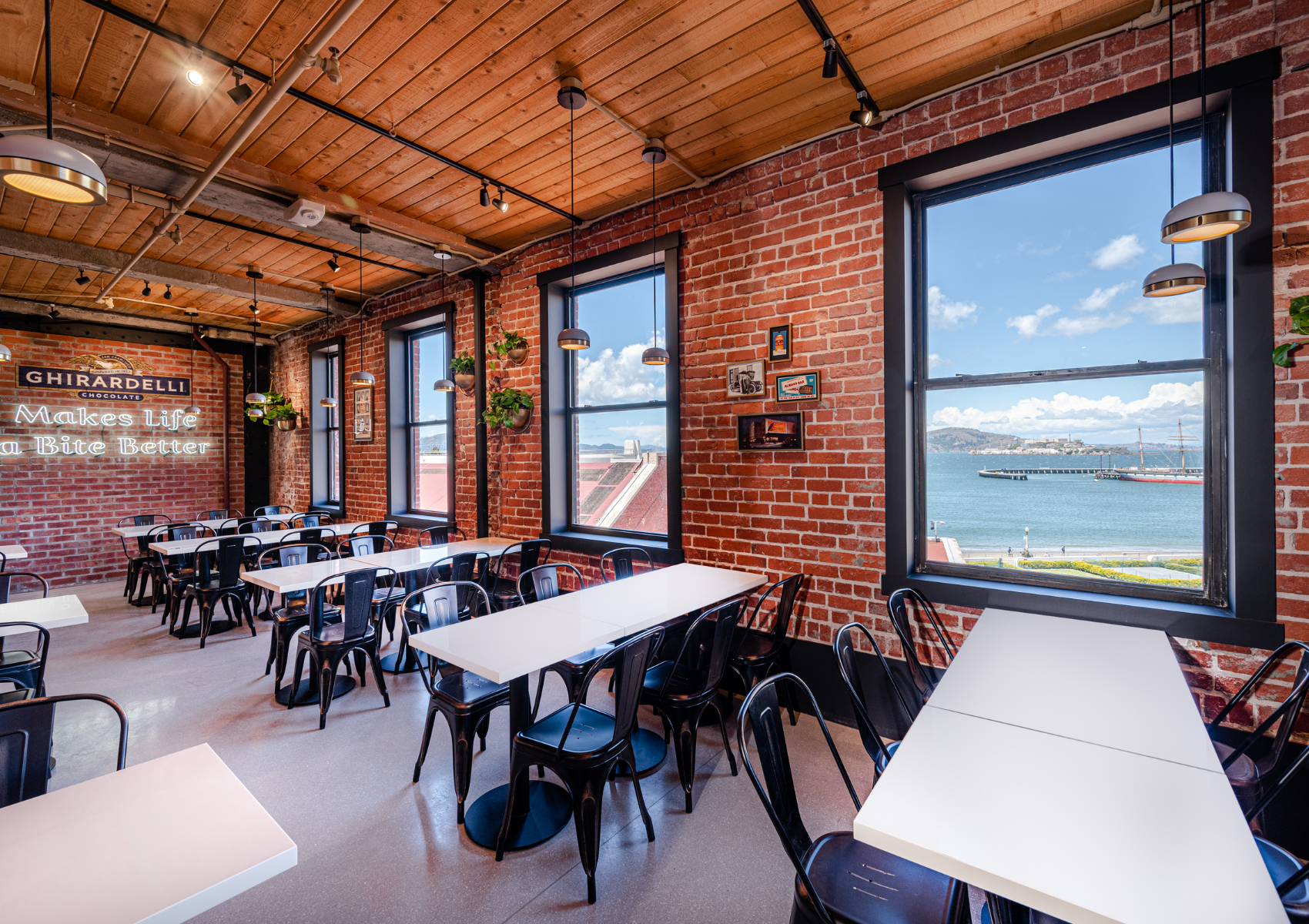 Photo Credit: Ghiradelli/Edible Inc.
There are also new digital elements worked into the company's popular Pick & Mix area where you can choose a custom bag of the signature chocolate squares. For no extra charge, guests will be able to get their squares in a tin that is customized with a special photo. Mayor London Breed, who will be at the grand reopening, hopes the new layout will drive even more tourist traffic. "We know that COVID had a significant impact on our tourism industry, and as we continue to recover, it is critical to establish new experiences for everyone to enjoy," Breed said.
The Ghirardelli Chocolate Experience Store is located at 900 North Point Street. The official ribbon-cutting ceremony on May 20th starts at 11:30 a.m. The first 170 customers will receive a free hot fudge sundae.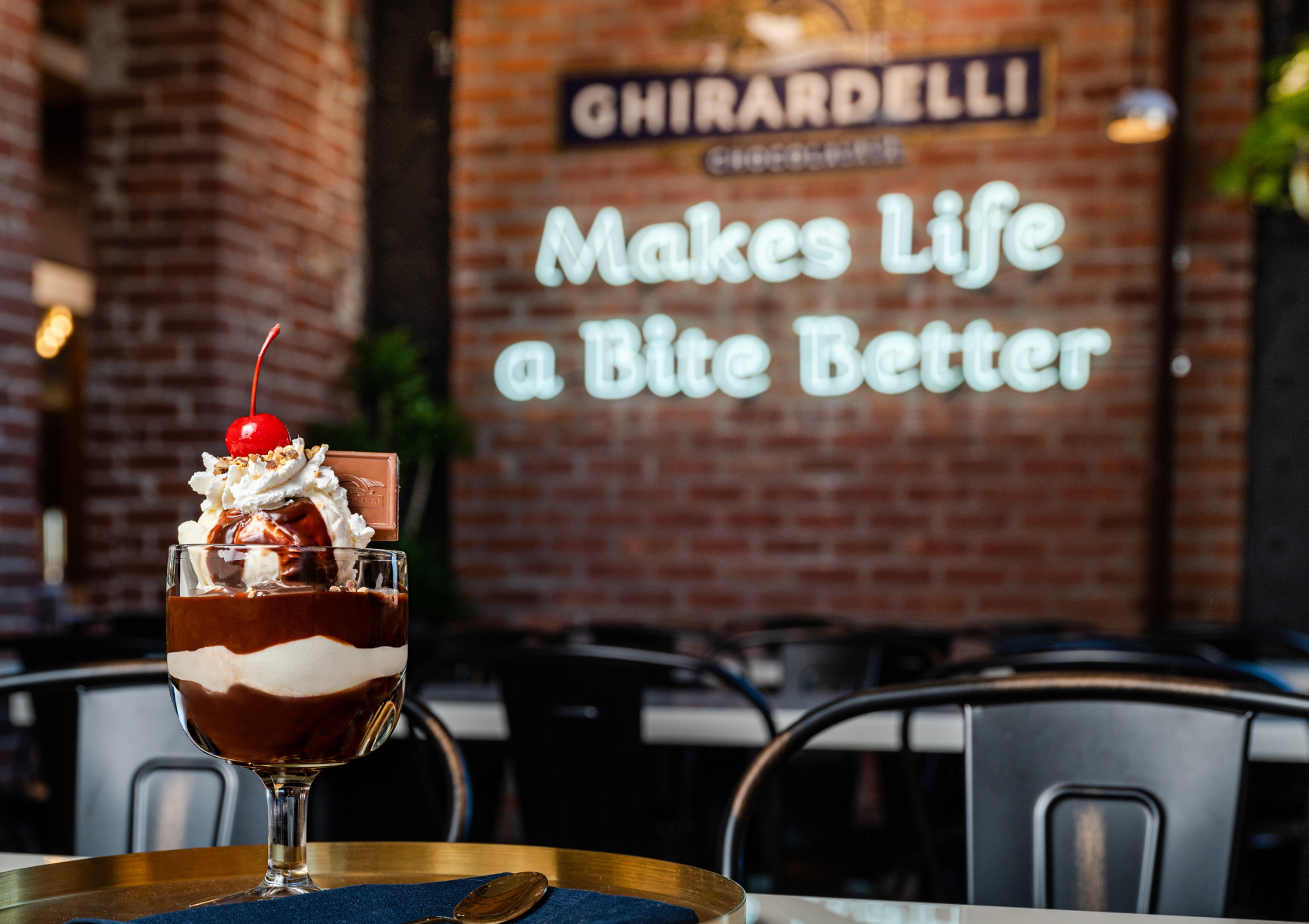 Photo Credit: Ghiradelli/Edible Inc.