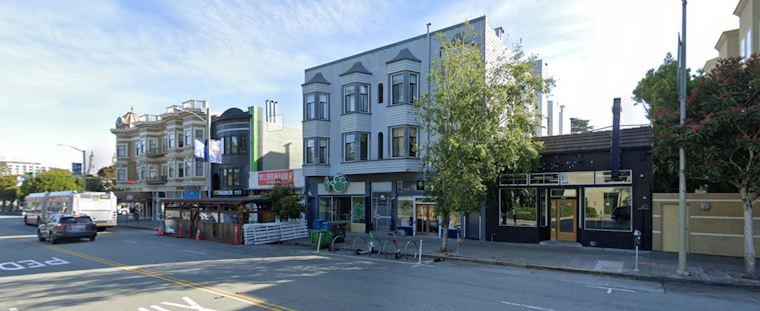 Published on May 16, 2022
Less than a year after debuting its Mission District location, HAUM — the queer-owned, community-driven yoga studio currently at 2973 16th Street — is set to open its second studio inside the closed Yoga Tree Stanyan space (780 Stanyan Street), which was often called "Stanyan" for short before shuttering in 2020.
HAUM opened in July of 2021 to rave class reviews and an emphasis on creating an inclusive space that's financially accessible to all who wish to join. The team behind HAUM — among them Danni Pomplun, the studio's founder, who's dedicated years to teaching yoga and has helped support the city's yoga community for over a decade — began building the business back in 2020.
View this post on Instagram
Now two years since the idea behind HAUM was incepted, the company is gearing up to open its second location sometime soon in the Upper Haight.
"We are opening up our second location in the Haight-Ashbury neighborhood," HAUM said in a newsletter sent this past Friday, May 13. "The rumors are true!"
While the details around any soft or grand openings haven't been shared at this time, "HAUMies" and other interested yogis are instructed to keep an eye on the company's Instagram for future updates on space; keys to the space were apparently secured in April, per an IG update.
"[The company's] roots are healthy, and we are branching out," continues the newsletter. "We're honored to breathe new life into this sacred space right across from Golden Gate Park."
According to HAUM, memberships and passes will be valid at both locations — "insert party dance emoji" — and additional instructors and lessons are expected to be added to the company's class calendar, as well.