After an ownership group shake-up, it appears that Flour + Water Pizzeria will be making a triumphant return next year, but it won't be in the Mission where the popular pizza house was born. The original location at the corner of Valencia and 18th will reopen sometime next month with a new name: Yellow Moto Pizzeria. And now we've learned that Flour + Water Pizzeria is taking its noteworthy name and signature pies to an even bigger location at 532 Columbus Avenue in North Beach. Eater first reported the news that it would be taking over the 4,000-square-foot space that formerly housed Rose Pistola until 2017.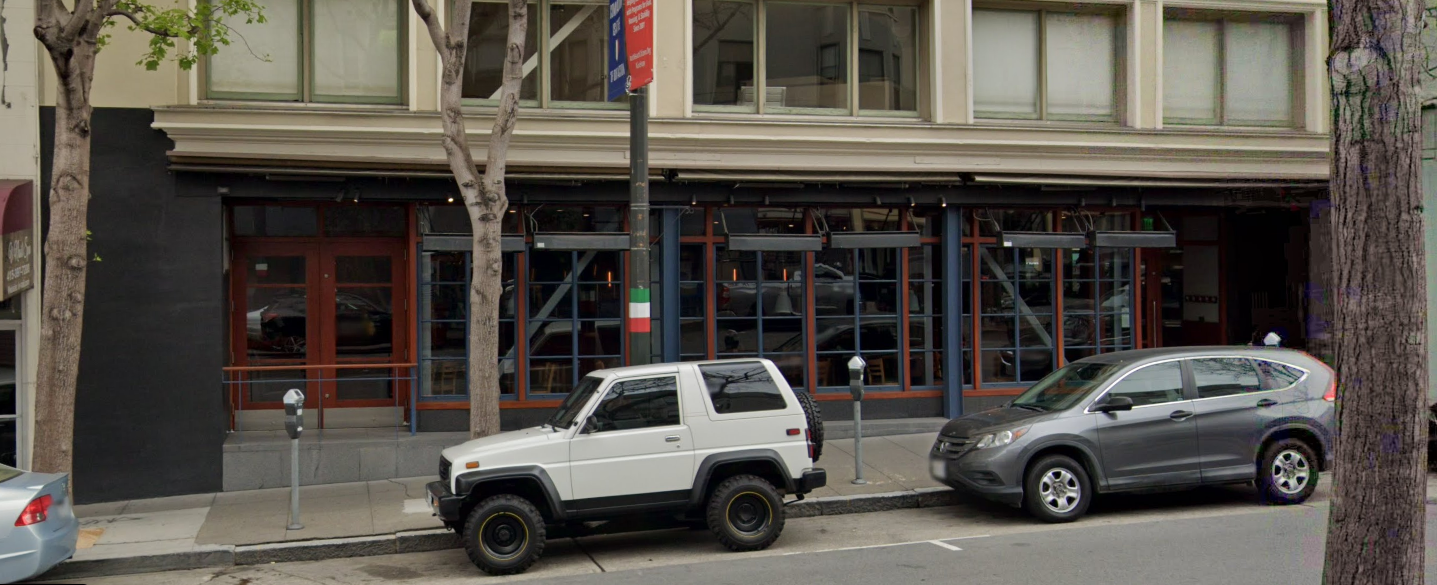 532 Columbus Avenue in North Beach. | Photo Credit: Google Maps
The original Flour + Water Pizzeria and its parent restaurant, Flour + Water at Harrison and 20th, were initially run by business partners David White, David Steele, and chef Thomas McNaughton. But a recent split sent David White on his own, and he's now behind Yellow Moto. In turn, Steele and McNaughton started Flour + Water Hospitality Group, which runs the original restaurant, the eight-month-old Penny Roma, and the North Beach pizzeria. As SFist explains, chef Ryan Pollnow and business partners Kara Bratcher and Vanya Shekell are also part of the hospitality group.
The North Beach Flour + Water Pizzeria will include a large bar that is expected to serve a full selection of beer, wine, and cocktails. The ownership group will also utilize the extra space to give people in other parts of the city a taste of their fresh pizza creations. Eater reports that "with 4,000 square feet of space to play with, the Flour+Water Hospitality Group team plans to make the new pizzeria a flagship location — and a hub for a number of to-go-only spin-off locations scattered around the city." The new restaurant will also get a "glassed-in dough production room," which will provide the dough for the North Beach location and others to be announced.
The pizza ovens in North Beach won't be fired up for business until sometime later next year as Lundberg Design works on the remodel of the newly leased space. The same design firm just recently completed work at Flour + Water. The website and new Instagram page for the pizzeria will likely be keeping us posted with updates as the new Columbus Avenue digs start to take shape.