A Silicon Valley coffee shop and eatery known for its specialty breakfast sandwiches has just leased a new space in downtown San Jose. Egghead Cafe — or Egghead Sando Cafe — is expected to open a new location at 80 S. First Street sometime in the next five months. That's according to Nick Goddard with commercial real estate company Colliers, who spoke to the Mercury News. Goddard arranged Egghead's new lease deal for the 2,500 square foot space. Zanotto's Express Deli was the most recent tenant at the location.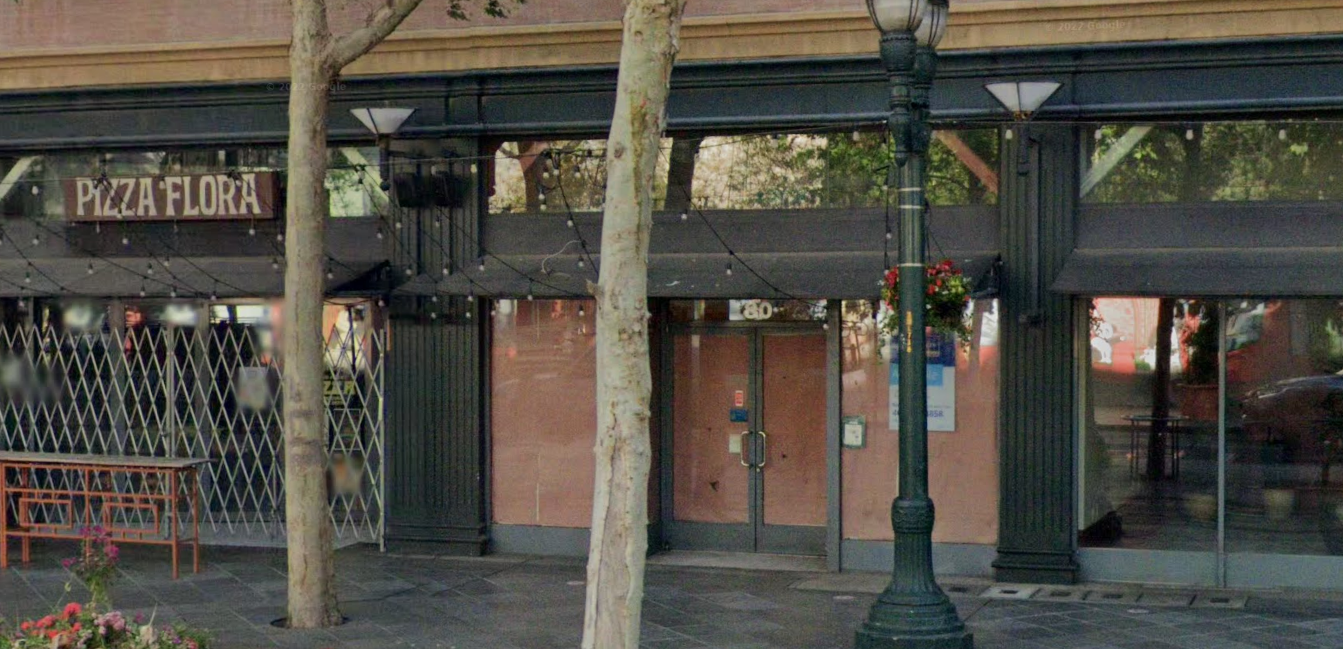 New location at 80 S. First St. in San Jose. | Photo Credit: Google Maps
Egghead Cafe also recently opened a location on Capitol Expressway near the intersection with Vistapark Drive. The breakfast sandwich hotspot opened its original location on Stevens Creek Boulevard in Cupertino a couple of years ago, but according to Instagram posts, that location closed on May 26th. The reason for the closure is unclear but the lease deal for the second San Jose location appears to signal that the owners didn't get totally ravaged by the pandemic.
Last year, a Hoodline report named the shop as one of the 14 best brunch spots in the South Bay. It uses only fresh organic ingredients to create its standout sandwiches like 'The Scramble' which features cage-free soft scrambled eggs, chives, cheddar cheese, caramelized onions, and spicy mayo on a delectable brioche bun. Another hit sandwich is the 'Hawaiian Morning' which uses a brioche bun filled with an over medium egg, spam, arugula, ketchup, and house sauce. It also has a fried chicken sandwich that is topped with an oozing over-medium egg.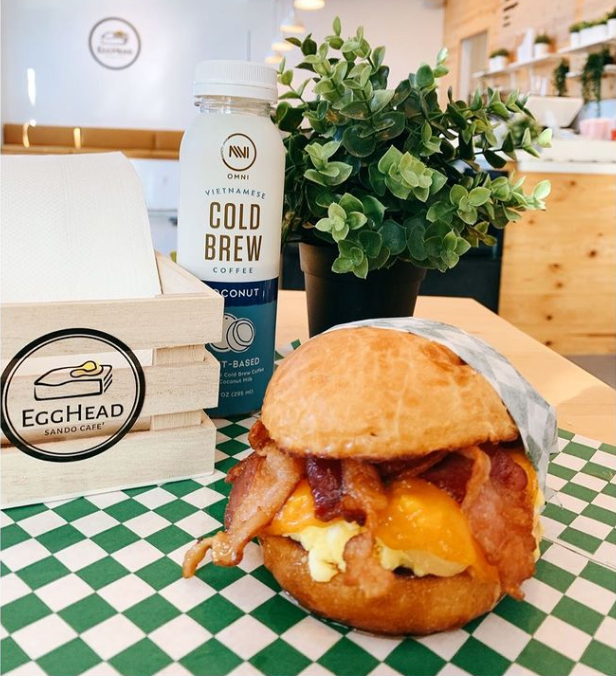 Photo Credit: @egghead_sando_cafe/Instagram
Egghead also has a selection of coffee drinks along with tea options including matcha lattes, hojicha, and pineapple cucumber green tea. It also offers a few types of non-caffeinated drinks like the 'Pink Dream' which features mint passionfruit and salted plum soda or the black sesame milk.

Photo Credit: @egghead_sando_cafe/Instagram
Breakfast and lunch crowds are still thin in Silicon Valley compared to before the pandemic set in but Goddard tells the Mercury News that downtown San Jose is bouncing back quickly. "Leasing activity is really strong right now in downtown San Jose. We are getting a lot of tenants signed up with good rental rates," he says. An exact opening date for the new Egghead Sando Cafe location has not been announced but stay tuned to the shop's Instagram page for updates.