There are a few, but not many, institutions still around San Francisco that arrived here 100 years ago way back in 1922. The Castro Theatre just celebrated its 100th birthday last month, and Market Street' Golden Gate Theatre had its 100th birthday back in April.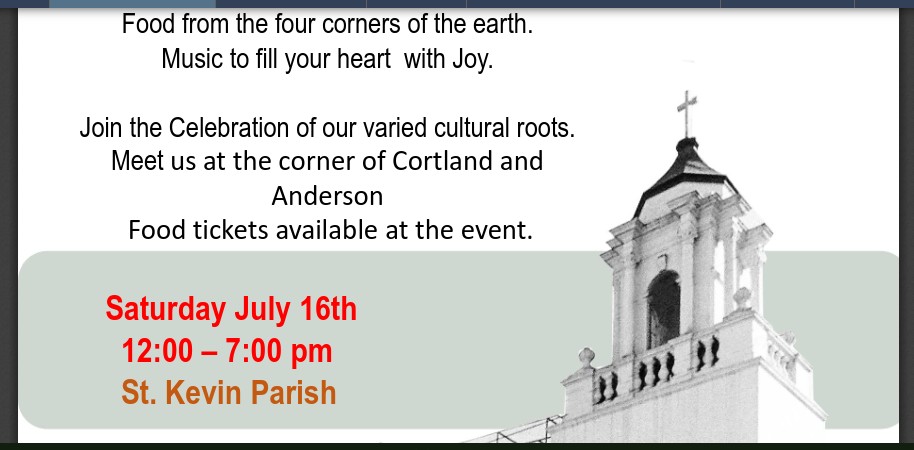 Image: StKevinSF.org
Now light 100 candles for another longtime SF institution, this one in Bernal Heights. St. Kevin Catholic Church is celebrating its 100th anniversary Saturday, July 16 (12 p.m. - 7 p.m.), and will be celebrating outdoors with an International Food Fest at its Cortland Avenue and Anderson Street location.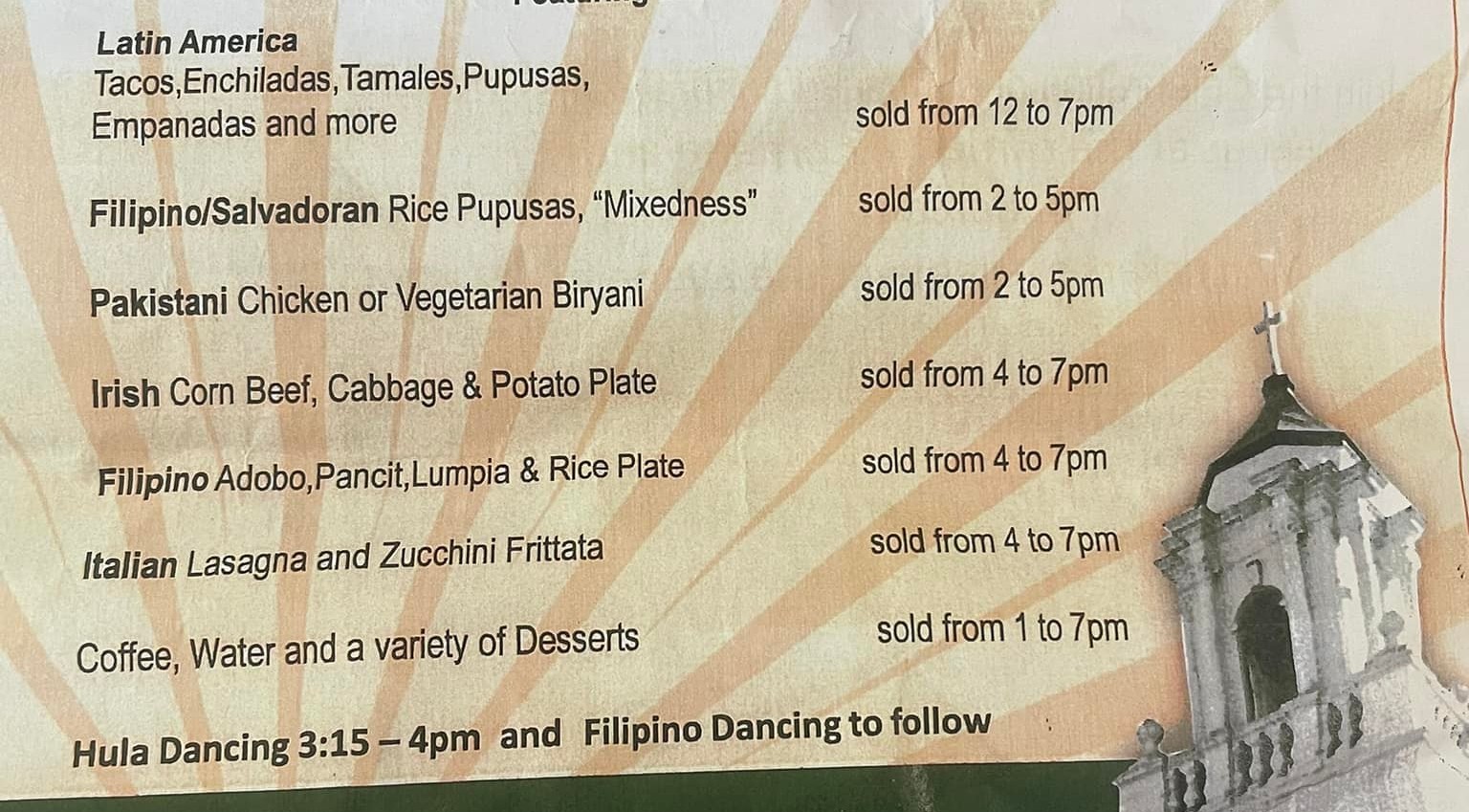 Image via Facebook
The culinary lineup for this International Food Fest reflects the cultural roots of the church's diverse congregation. Latin American fare like tacos, enchiladas, and tamales will be served all day. Filipino rice pupusas will be served from 2-5 p.m., as will Pakistan chicken and veggie biryani. From 4-7 p.m. they'll be serving Irish corned beef with cabbage and potatoes, Filipino adobo with lumpia, and Italian lasagna with zucchini frittata. Food tickets will be sold on site.
There's also a Hula dancing performance at 3:15 p.m., and Filipino dancing at 4 p.m.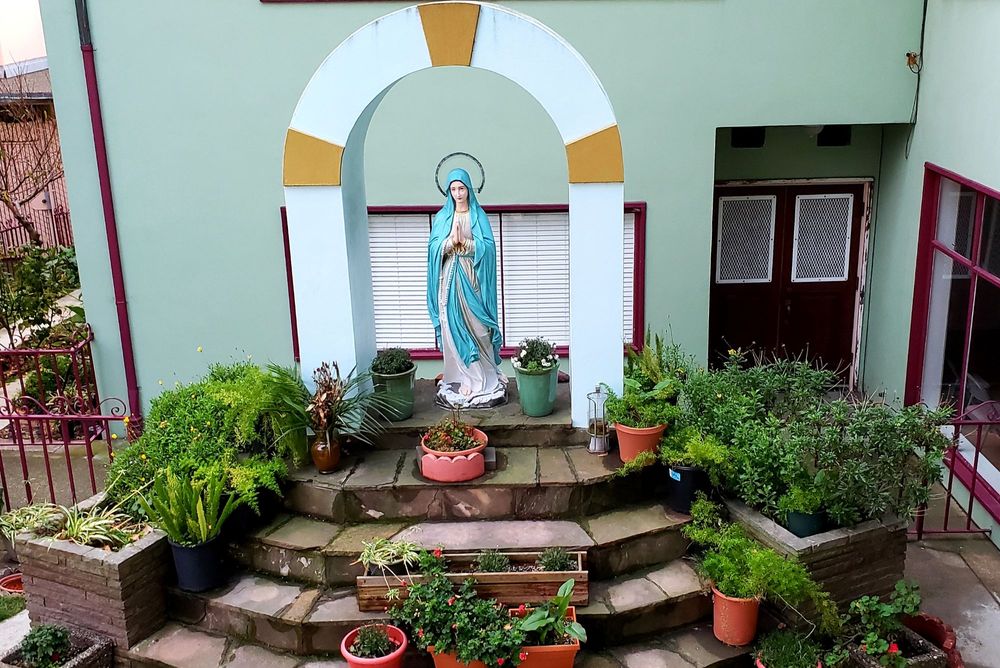 Image: Edwin R. via Yelp
While St. Kevin's parish was formed in 1922, its parish history page explains that in those days, its first services were first held in the Cortland Theater at 804 Cortland Avenue (a building that is now Mision Pentecostal Emanuel). "The present church was built in 1925 in response to a growing Catholic population made up of Irish, Italian, German and other European immigrant families," that history page says. "Until the great San Francisco earthquake of 1906, the area known as Bernal Heights was mostly farmland."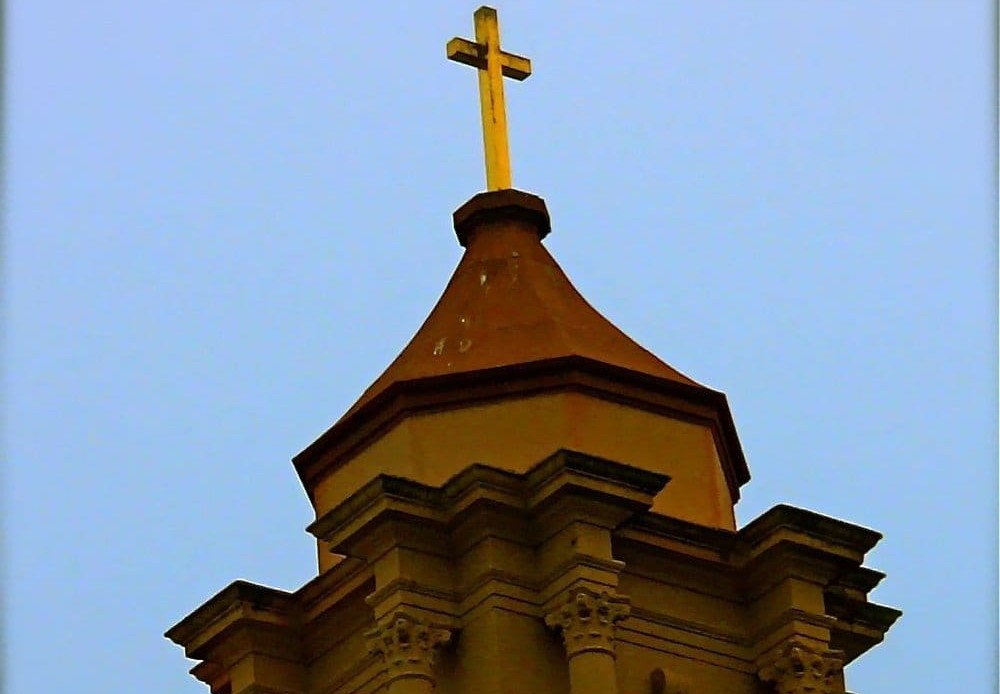 Image: Sally M. via Yelp
Found SF has a few more vintage photos of St. Kevin Church throughout the years.

St. Kevin Catholic Church Centennial Celebration is Saturday, July 16, 12 Noon - 7 p.m., at 704 Cortland Avenue.