When a 6:30 a.m. tent fire on the morning of April 18 at Church and 15th Streets spread and charred the side of a building, residents at 1999 15th Street and 301-303 Church Street had to be evacuated. Fortunately, they were all safe and none were harmed. But what was harmed was the Amos Goldbaum mural that was on the side of the 15th Street building.
To make matters worse, the charred remains were tagged several times before repairs to the facade could begin, as seen in the photo below from a month after the fire.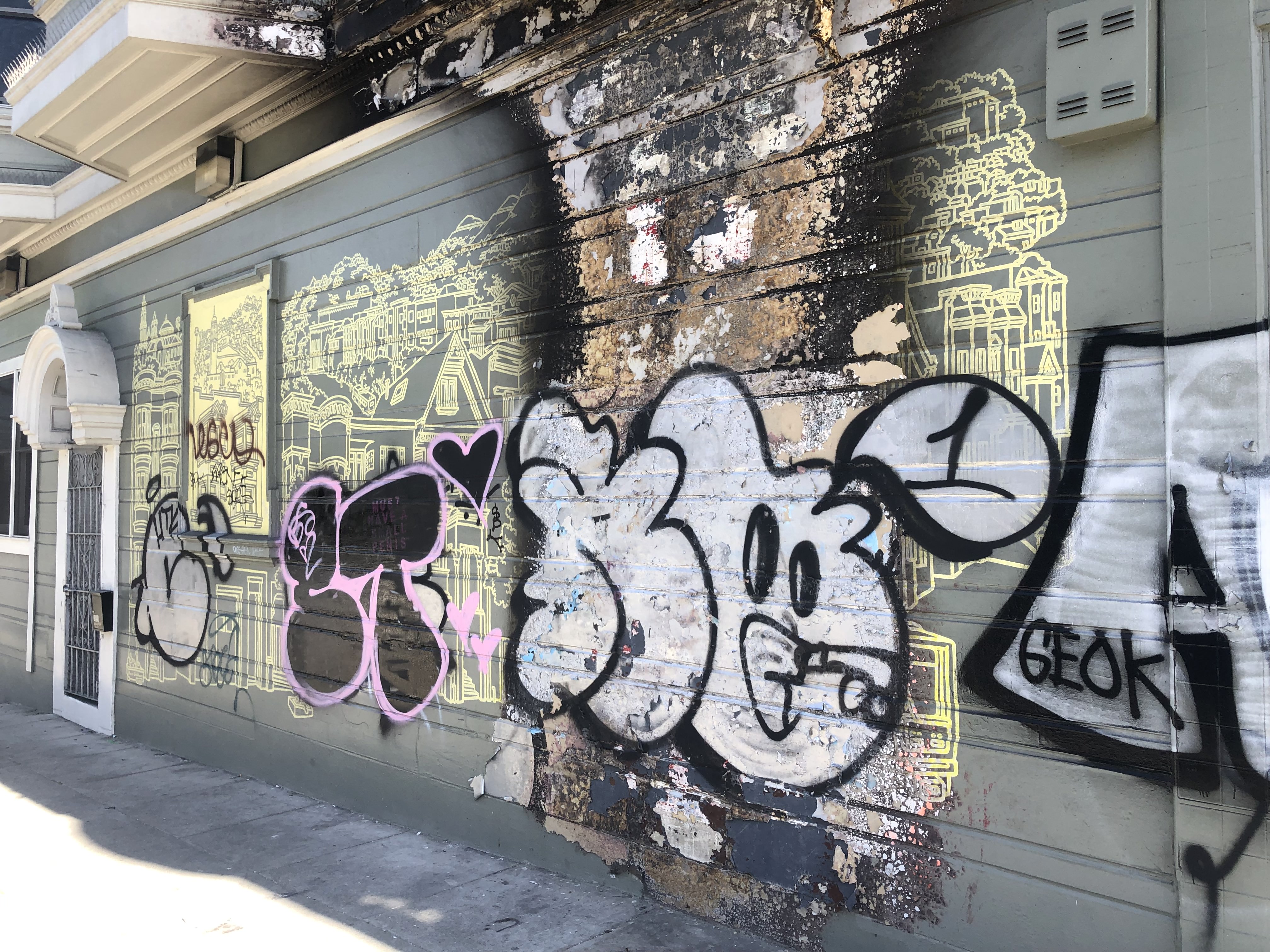 Image: Joe Kukura, Hoodline
But good news arrived on Monday, when Goldbaum announced that the wall was repaired, and he intended to put the same mural back up in the same spot.
And on Wednesday afternoon, Hoodline found Goldbaum out there doing exactly that, with the signature tiny brush he uses to create such intricate details.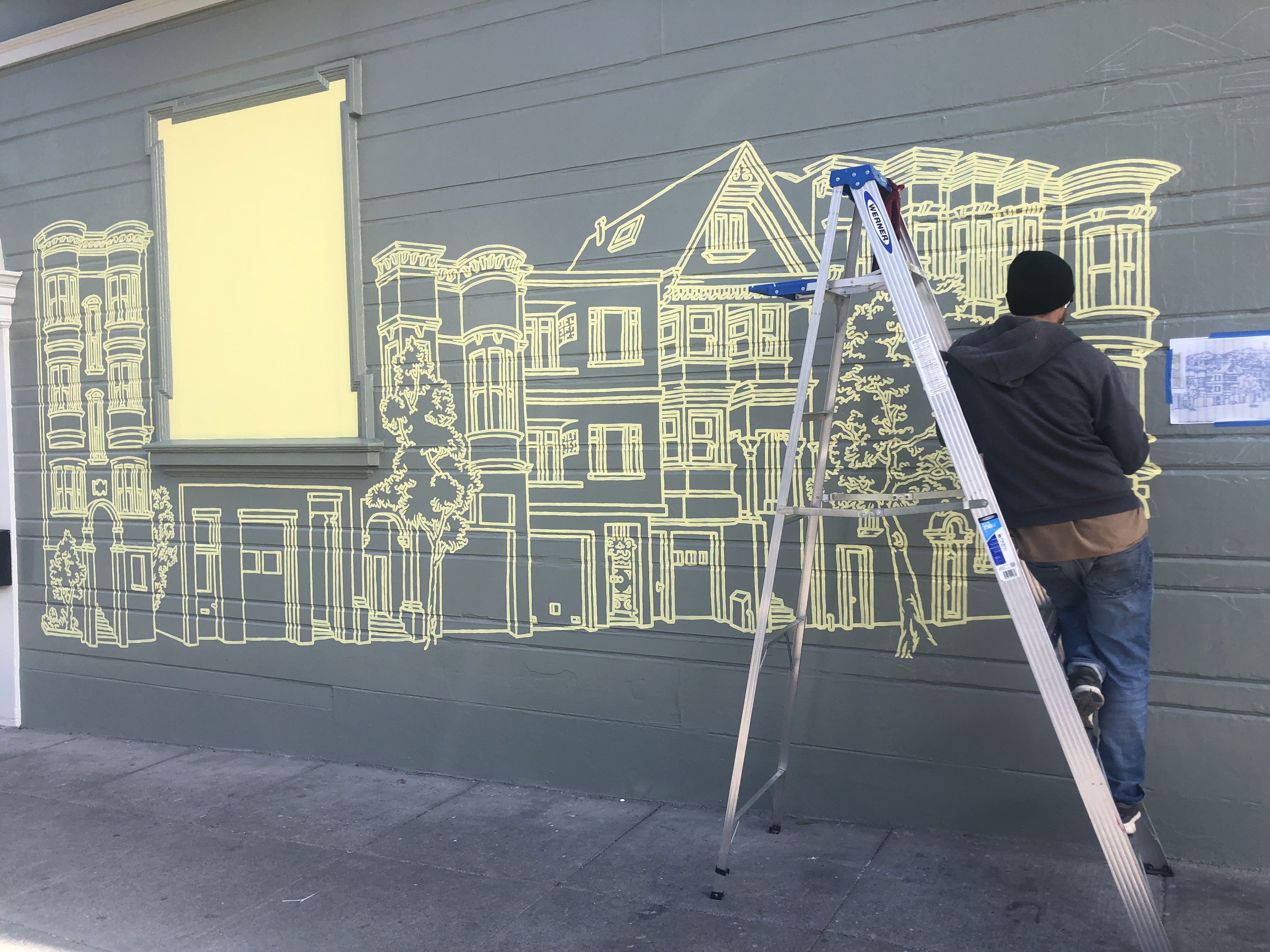 Image: Joe Kukura, Hoodline
And it should be the exact same mural — more or less, at least. "I'm just putting it back as close as I can get it, though it's coming out a little differently as I go," Goldbaum tells Hoodline.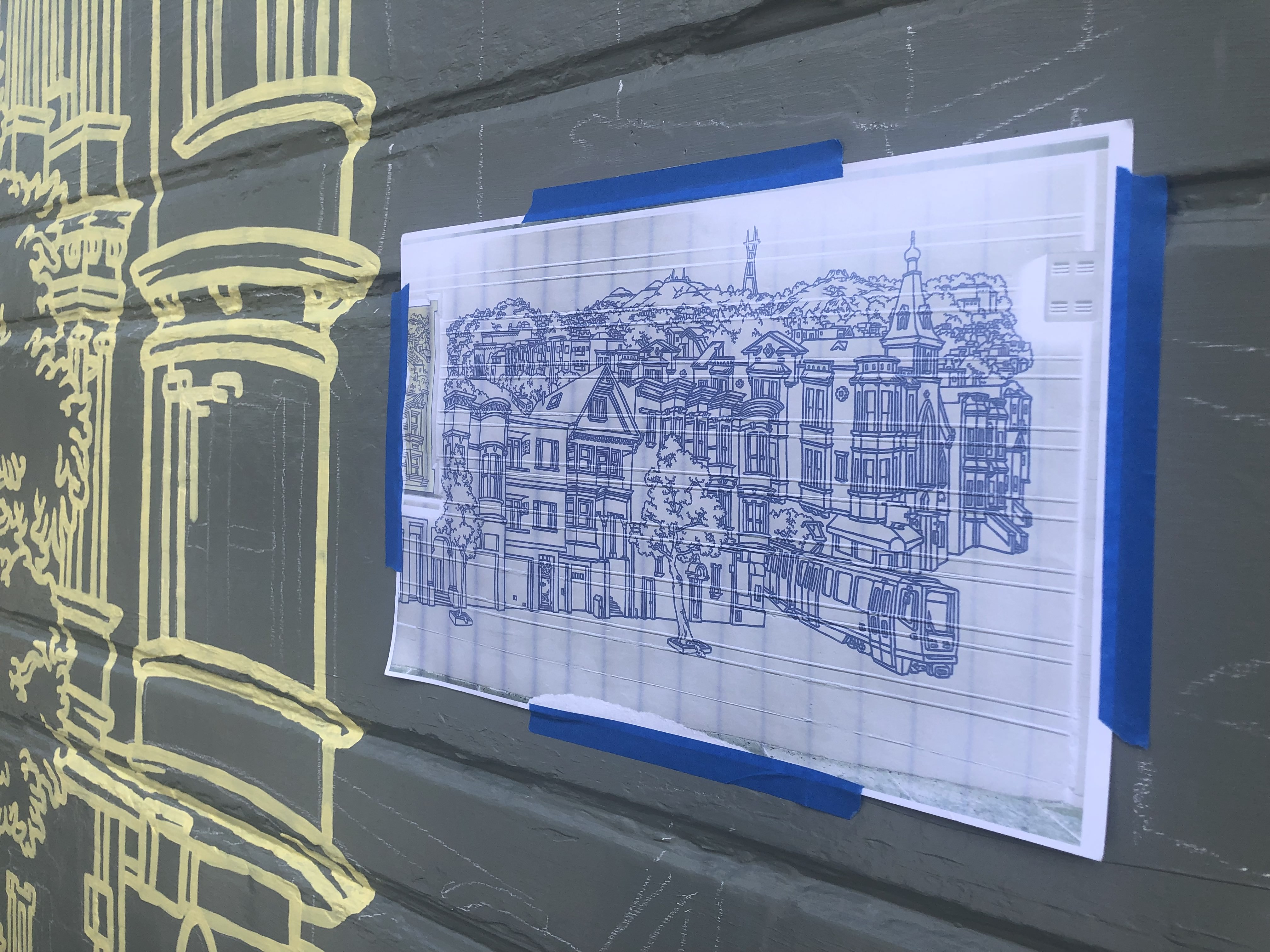 Image: Joe Kukura, Hoodline
If you forgot what that mural at 15th and Church Street looked like, check out the the paper prototype Goldbaum is painting from. Or just wait a few days.
"It should be done by the end of the week," Goldbaum tells us.