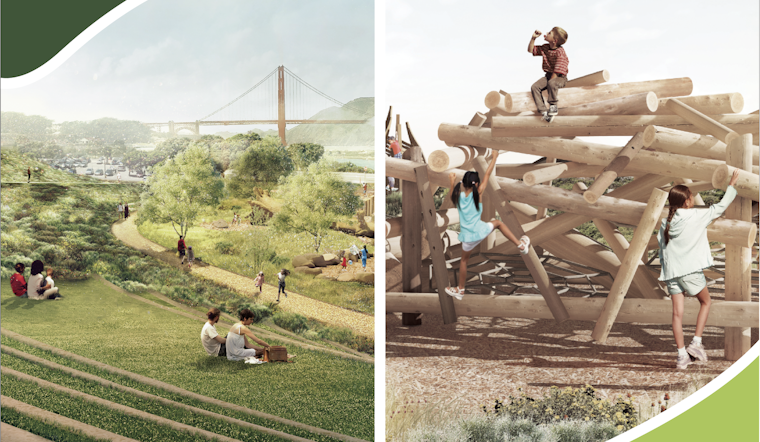 Published on July 14, 2022
San Francisco's Presidio National Park has been touting its forthcoming, state-of-the-art nature park Presidio Tunnel Tops since the day Nancy Pelosi broke ground on it back in 2019. But we finally got a Grand Opening announcement date in January, and the call for mobile food vendors whetted park-lovers' appetites back in May.
And now the transformation of the area next to and atop the Presidio Parkway tunnels into a set of playgrounds and public spaces with incomparable views is complete. The Presidio Tunnel Tops opens this weekend, with a ribbon-cutting ceremony Saturday morning, and a Grand Opening celebration all day Sunday with a slew of popular food trucks, musician and dance performances, and rangers helping you get to know the new park.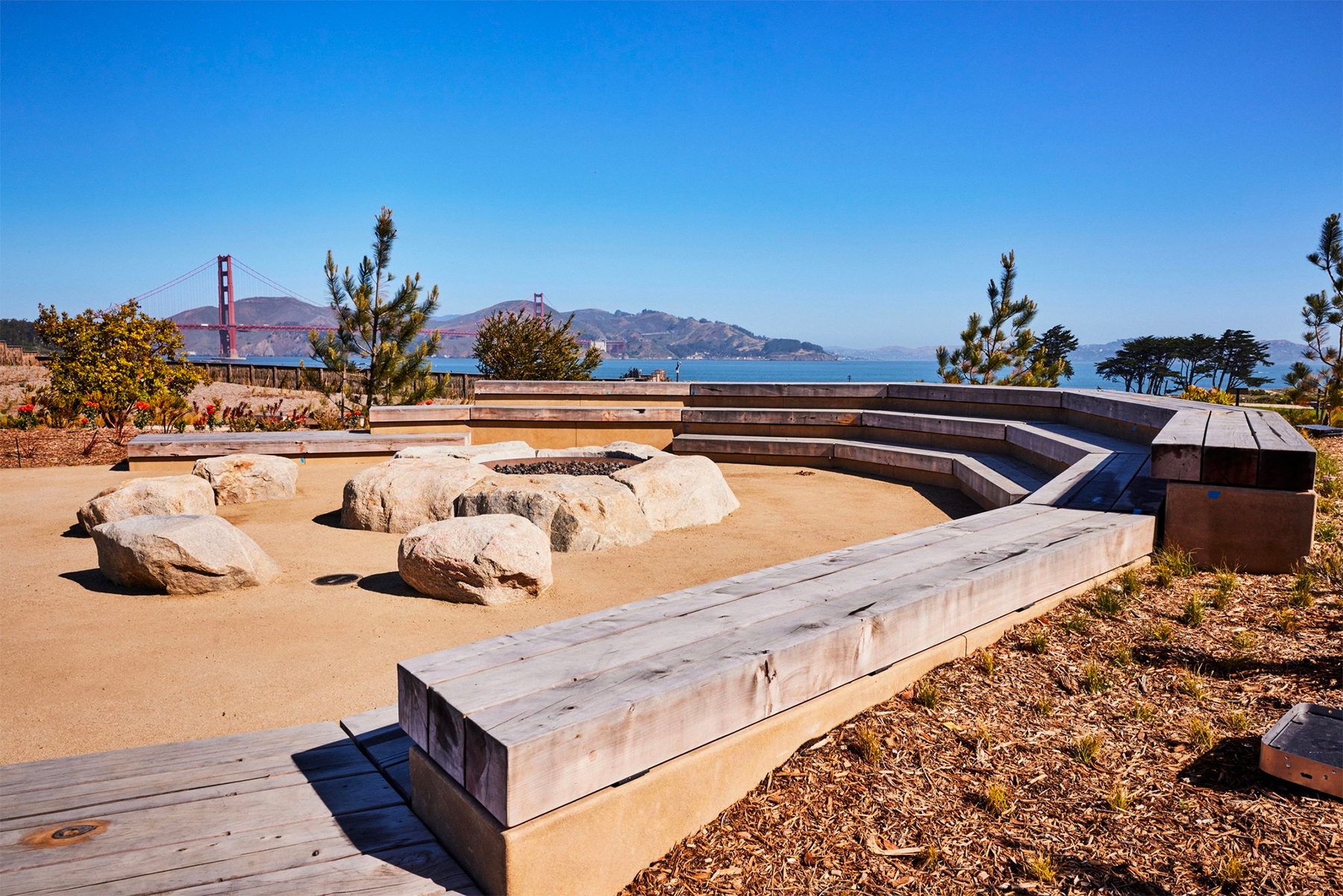 The new Campfire Circle at Presidio Tunnel Tops. | Image: Presidio Trust/Facebook
The Saturday, July 16, 10 a.m. ribbon-cutting is billed as "both a media and community celebration to usher in the Presidio Tunnel Tops," and it is little more than a ribbon-cutting. There will be a few speakers from the Presidio Trust, Golden Gate National Park Conservancy, and National Park Service. And it's expected to wrap up by noon. But still, it's the opportunity to be among the first to experience San Francisco's most anticipated new park.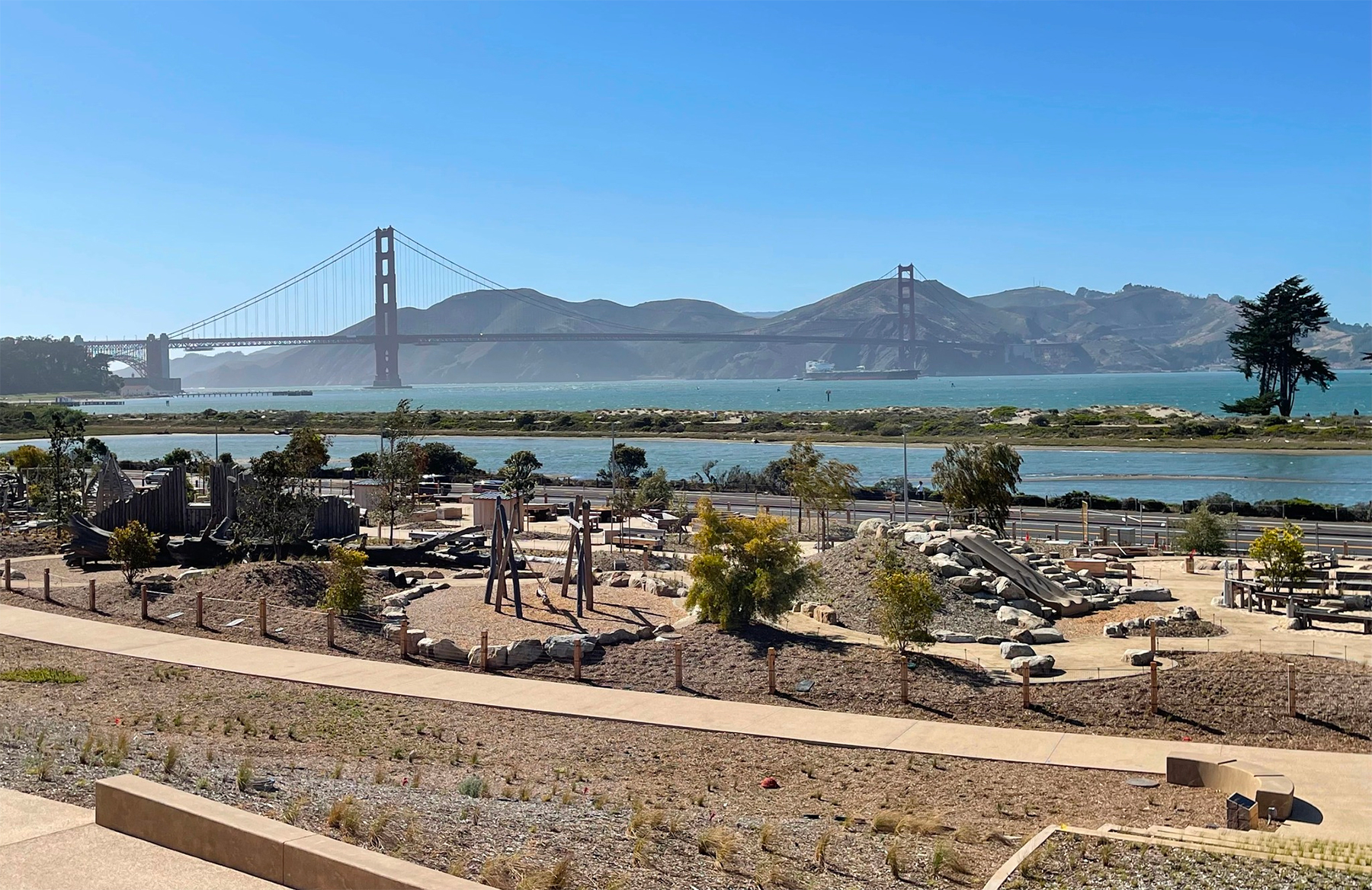 Image: Presidio Trust/Facebook
Sunday, July 17's Opening Day at Presidio Tunnel Tops (10 a.m. - 6 p.m.) rolls out ten of the Bay Area's favorite food trucks, among them Curry Up Now, Poke A Go Go, Media Noche, and Satay by the Bay. There's also live music, dance, and poetry scheduled throughout the day, as well guided ranger walk tours.
Before you head out, there's a Presidio Tunnel Tops interactive map to help you plan to visit all the new attractions, including the "two-acre playscape for kids known as the 'Outpost.'"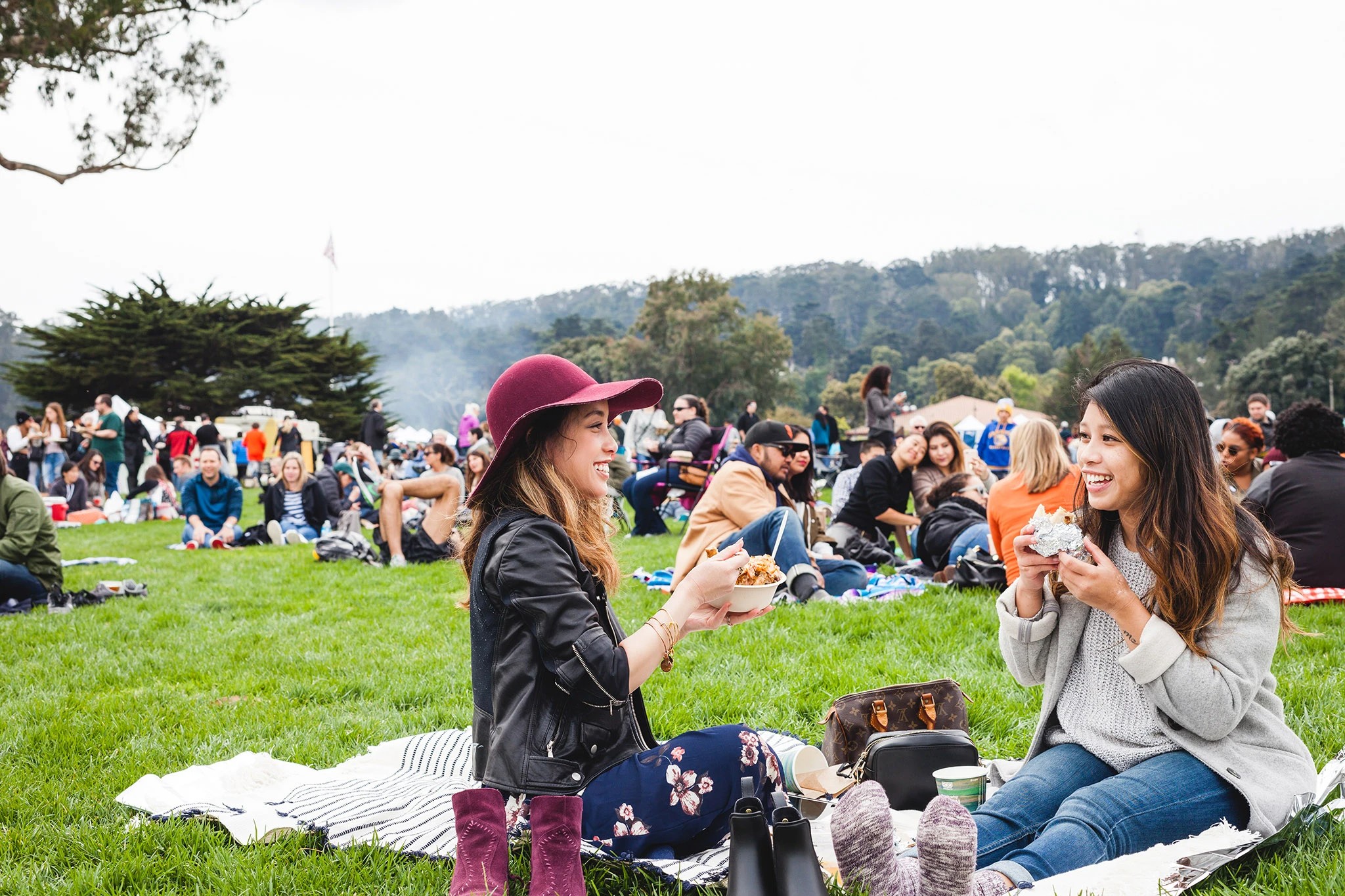 Picnicking on the Main Parade Lawn. | Image: Presidio Trust
You can also reserve picnic sites at Presidio Tunnel Tops, though that system will not go live until Tuesday, July 19, after this weekend's festivities.
The park is "located next to the Presidio Visitor Center (210 Lincoln Boulevard, San Francisco, CA 94129) and Presidio Transit Center," and Presidio Tunnel Tops has a list of transit options for how to get there.