A new Korean food store is taking over the former Sprouts Farmers Market store in Fremont — which closed in late May, as reported by Hoodline. Seoul-based grocery retailer, Mega Mart, will be setting up shop at the Fremont Plaza Shopping Center at 3900 Mowry Avenue. Before Sprouts, the location was a Barnes & Noble bookstore. The 27,000-square-foot Mega Mart store is set to open in late September and will mark the chain's third U.S. location. The Mercury News reports that Mega Mart also owns the K Market, which opened in Sunnyvale last year. That store is expected to change its name to Mega Mart around the same time as the opening of the Fremont store.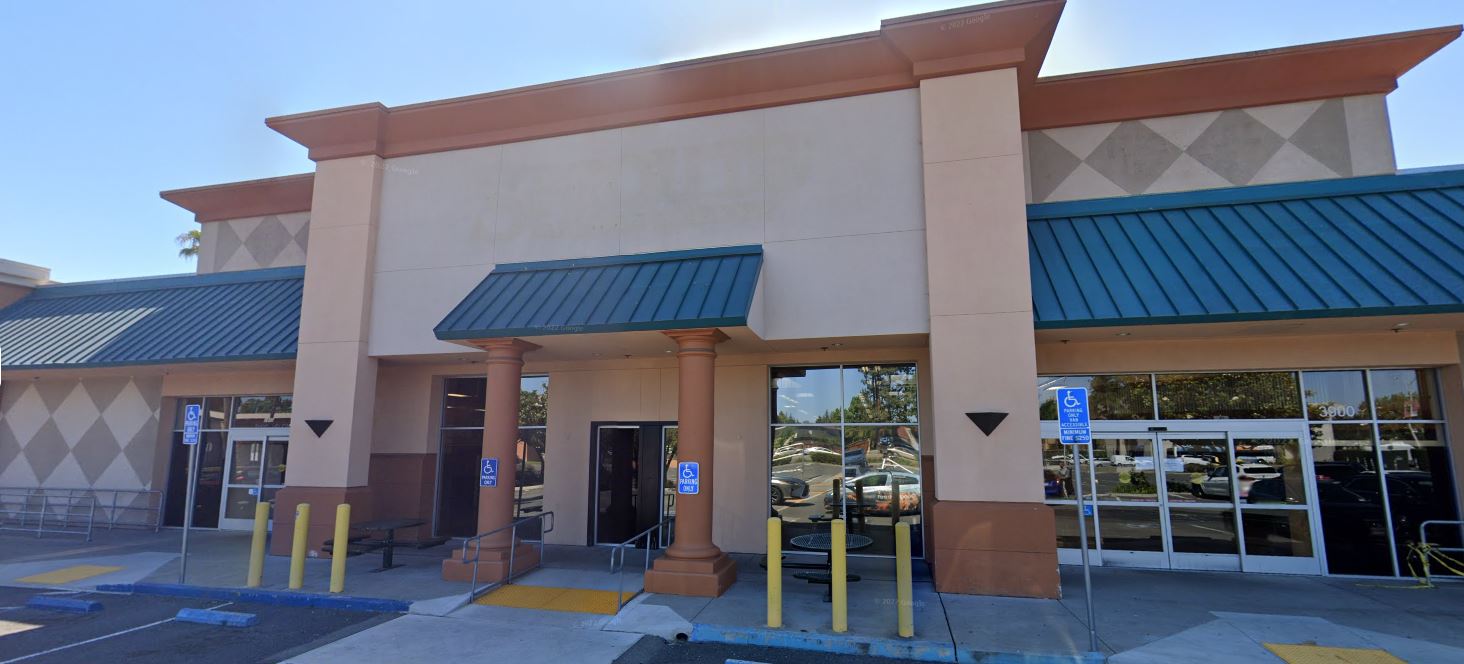 Future Home of Mega Mart in Fremont. | Photo Credit: Google Maps
Mowry Plaza shopping center already contains an Asian-inspired market that is much smaller than the Mega Mart. Manna Oriental Market sells Asian foods, snacks, and other goods but won't offer the robust selection that Mega Mart can supply. Company officials say the store will have several Korean food products that are exclusive to Mega Mart. "We are importing that directly from Korea. You can't find some of these things anywhere else," Bumsuck Ha, the head of Mega Mart's U.S. operations, told the Mercury News.

Photo Credit: @megamart_atl/Instagram
The store will have an Asian deli counter that will serve ready-made food like bulgogi, sushi, and noodle items. There will also be a gluten-free bakery and a fresh fish counter. The aisles will be loaded with Korean foods, snacks, sweets, frozen vegan options, red ginseng items, and plenty of ingredients for cooking at home.
Roughly 60 percent of residents in Fremont have Asian ancestry, according to census data obtained by the Mercury News, but Mega Mart is hoping the new store attracts people from San Jose and other Silicon Valley cities, as well as Hayward, and Oakland. The company is looking to hire roughly 60 full and part-time employees for the Fremont store. The store is hoping to hold a grand opening on September 23rd, but be on the lookout for a possible soft opening even sooner. There's also word that Mega Mart is looking to open a location closer to San Francisco in the near future, possibly in the Daly City area, but so far, nothing official has been announced.
This opening news follows on news last week that uber-popular Korean grocery chain H Mart is expanding its footprint in San Francisco, a year after opening its first location in the city. H Mart also has a location in San Jose.