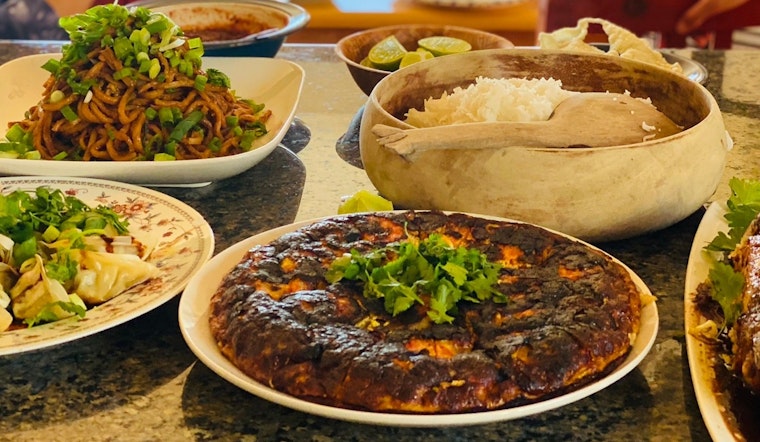 Published on July 29, 2022
A glowing review in the New York Times was not enough to save Noe Valley Malaysian restaurant Mahila, which closed March 2021. Same with local Malaysian chef Azalina Eusope's Twitter building The Market offshoot Azalina's Malaysian, which closed in the summer of 2020. Down but not out through the rest of the pandemic, Eusope continued serving her crowd-pleasing Malaysian fare at Outside Lands, Bottle Rock, and the jarred goods aisle at Rainbow Grocery.
View this post on Instagram
But at long last, it's back to the brick-and-mortar restaurant service for the fifth-generation street food vendor. KQED reports Eusope will be opening her new Malaysian restaurant Azalina's, which KQED describes as "a reintroduction to many of the chef's most popular dishes: smoky, wok-charred hokkien mee; coconut-filled sweet potato dumplings; and nests of steamed rice noodles known as rice hoppers."
View this post on Instagram
The new Tenderloin location will be the Aviary building at 499 Ellis Street and Leavenworth Street, recognizable by its distinctive bird mural along the exterior. You may have read that Eusope was going to open a different concept called Uncle Sok Hee at the location, but now plans a far more expansive take on Malaysian cuisine.
View this post on Instagram
"We're not going to make another laksa. We're not going to make another satay," she tells KQED. "There are thousands of Malaysian dishes that people don't know about."
View this post on Instagram
Eusope plans to open Azalain's Malaysian on Thursday, September 1, initially with a Thursday-Sunday schedule, as a five-course prix-fixe, with reservations required on Resy.