Published on July 27, 2022
There's a new place to grab tasty tacos and other Mexican food before or after a Giants game at Oracle Park. Underdogs, which has locations in Inner and Outer Sunset, has opened a third spot in South Beach, across the street from the ballpark. Underdogs Cantina moved into the ample space at 128 King Street — the location that was formerly Pete's Tavern, which closed in September of 2019, as reported by Hoodline. Speaking to Eater, Underdogs owner Doug Marschke says opening the location marks the end of an extensive search. "I've been looking [for a new neighborhood] for a long time. This is a neighborhood that was hard hit by COVID."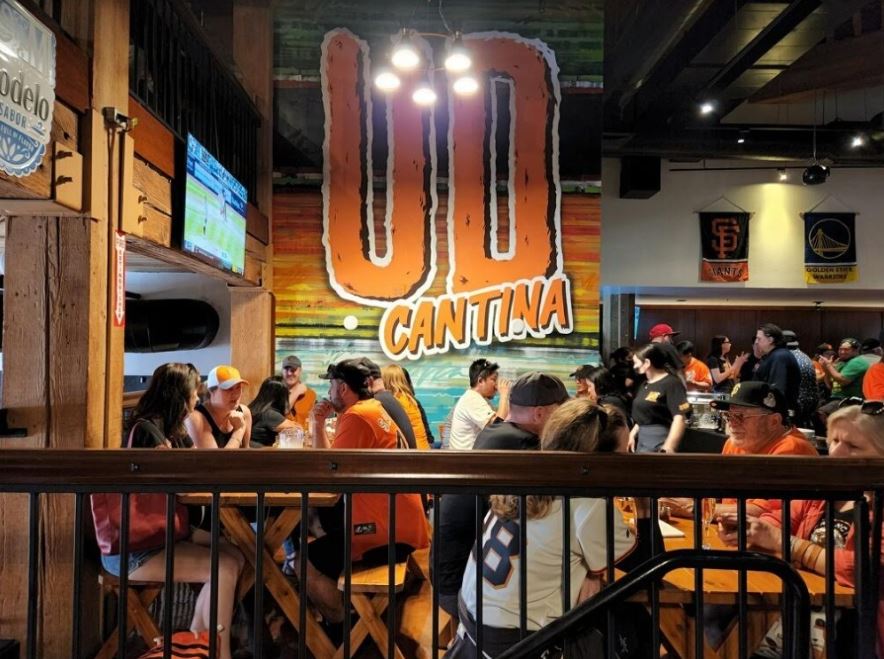 Photo Credit: @underdogscantina/Instagram
One thing that sets Underdogs Cantina apart from the other Underdogs locations is that the cantina offers something for everyone, even kids. Inside on the upper mezzanine level, you'll find Skee-Ball, a NASCAR pinball machine, and several arcade games, making it a perfect destination to visit when you take children to the ballpark. "There's not a lot of family-friendly places. There are a lot of places to pregame, but where do you go when you have your kids?" Marschke told Eater.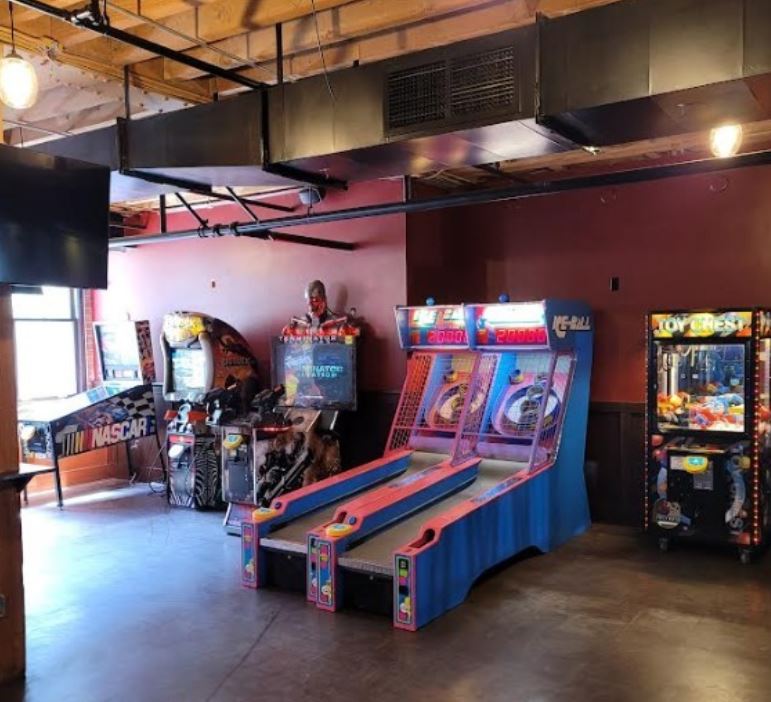 Photo Credit: @underdogscantina/Instagram

Marschke is familiar with the ballpark vibe. He grew up in Chicago and went to games at Wrigley Field. The bars and restaurants around the iconic ballpark are packed with people on game days. "I'm from Chicago, and I'm trying to create that same energy around Oracle. There are a lot of awesome places around there I think people have yet to discover," Marschke told Eater as he referenced the popularity of other hot spots around the stadium like MoMo's and Lucky Strike.
Underdogs Cantina is trying to get a non-gameday following as well by hosting music nights, DJs, and other entertainers. Trivia and game nights are also in the works. "We just got our entertainment permit, and that means...we need entertainers! We're looking for musicians, DJs, game hosts, and more to show their skills at Underdogs Cantina," an Instagram post reads.
The food itself will also be a huge draw, given the popularity of the menu at the two other Underdogs locations. The menus were created by Nick Fasanella, formerly of Nick's Crispy Tacos at Polk and Broadway. One of the most popular items on the menu is the crispy taco which features a grilled crispy corn tortilla wrapped in a soft corn tortilla. Underdogs Cantina also serves breakfast burritos since it opens daily at 10:30 a.m. and closes at midnight. Be on the lookout for a more extensive breakfast menu when football season starts in September.