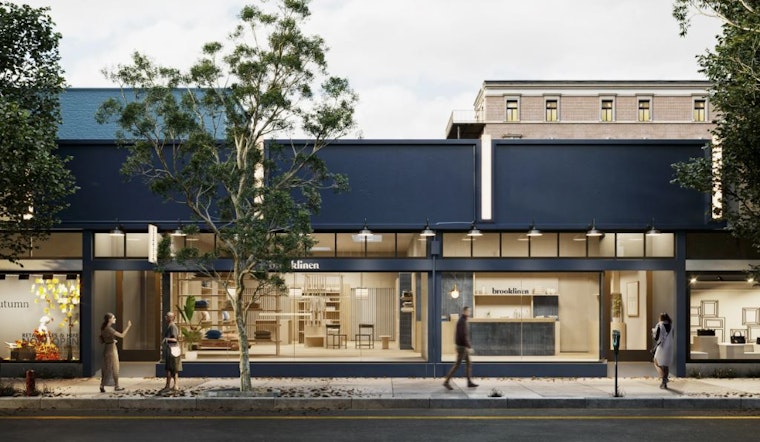 Published on August 17, 2022
A growing retail chain that promises to "deliver simple, beautiful, high-quality home essentials at a fair price" has opened up a brand new store in Hayes Valley. Brooklinen has moved in at 519 Hayes Street between Octavia and Laguna — in the former Yoga Tree space. The brand, which does most of its business online direct to consumers, is known for its super comfortable sheets, pillowcases, and other bedding, but it also sells robes and other loungewear, as well as bathroom essentials and decor. The Hayes Valley shop marks the Brooklyn-based brand's third West Coast shop.
Brooklinen also has stores in Portland and Santa Monica, along with two shops in New York City and one in Philadelphia.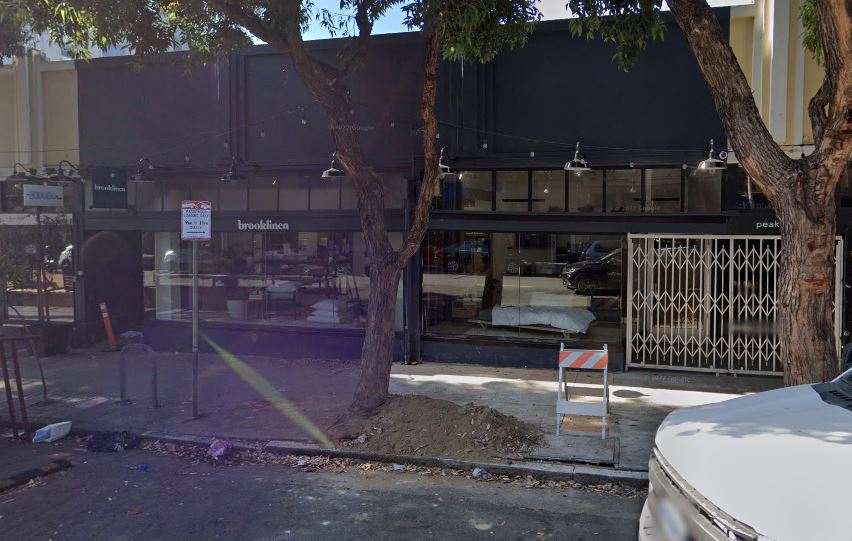 519 Hayes Street. | Photo Credit: Google Maps
Brooklinen, which is an homage to Brooklyn, was started in 2014 by Brooklynites Rich and Vicki Fulop after the couple took a trip to Las Vegas. Vicki told Forbes magazine, "Our hotel room had really nice sheets. Rich and I had not been huge appreciators of sheets, but these were so soft, cool, and really luxurious. We looked into buying them and were floored when we found out they were $800." The pair started digging around to figure out why high-quality bedding was so expensive and elusive. They found out that there "was a community of people who were unsuccessfully trying to find the same thing. Brooklinen was born out of trying to solve that problem," Vicki told Forbes in 2020.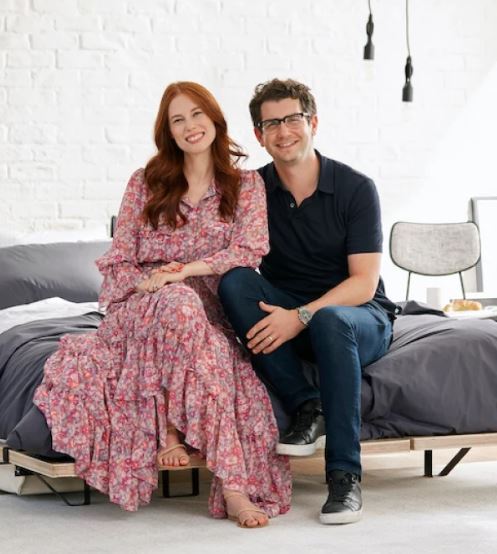 Founders Rich and Vicki Fulop. | Photo Credit: Brooklinen
The brand has been steadily growing ever since. Even though the business has been mainly online, Brooklinen has gotten big enough to where retail locations just made sense for people who wanted to see and feel their products. The Hayes Valley location fits in well with the brand's unique approach to retail store placement. "We don't pay for flagship stores that might be in the center of the city, but impossible to make profits due to high rents. The store should serve as a billboard to help marketing, but at the end of the day, we need people to come in and transact," Rich Fulop told Bloomberg in June.
The Fulops have big plans for the next couple of years. Their goal is to have 30 stores open by the end of 2024. You can visit the Hayes Valley location every day from 11 a.m. to 7 p.m.